Employee app: Features that strengthen the team spirit
Hybrid work and "New Work" are increasingly shaping the work culture. What employee apps have to offer in terms of features to ensure better communication and collaboration in the entire team - whether office workers, home office colleagues, mobile employees and frontline workers (e.g. in production, sales or logistics) - can be read here.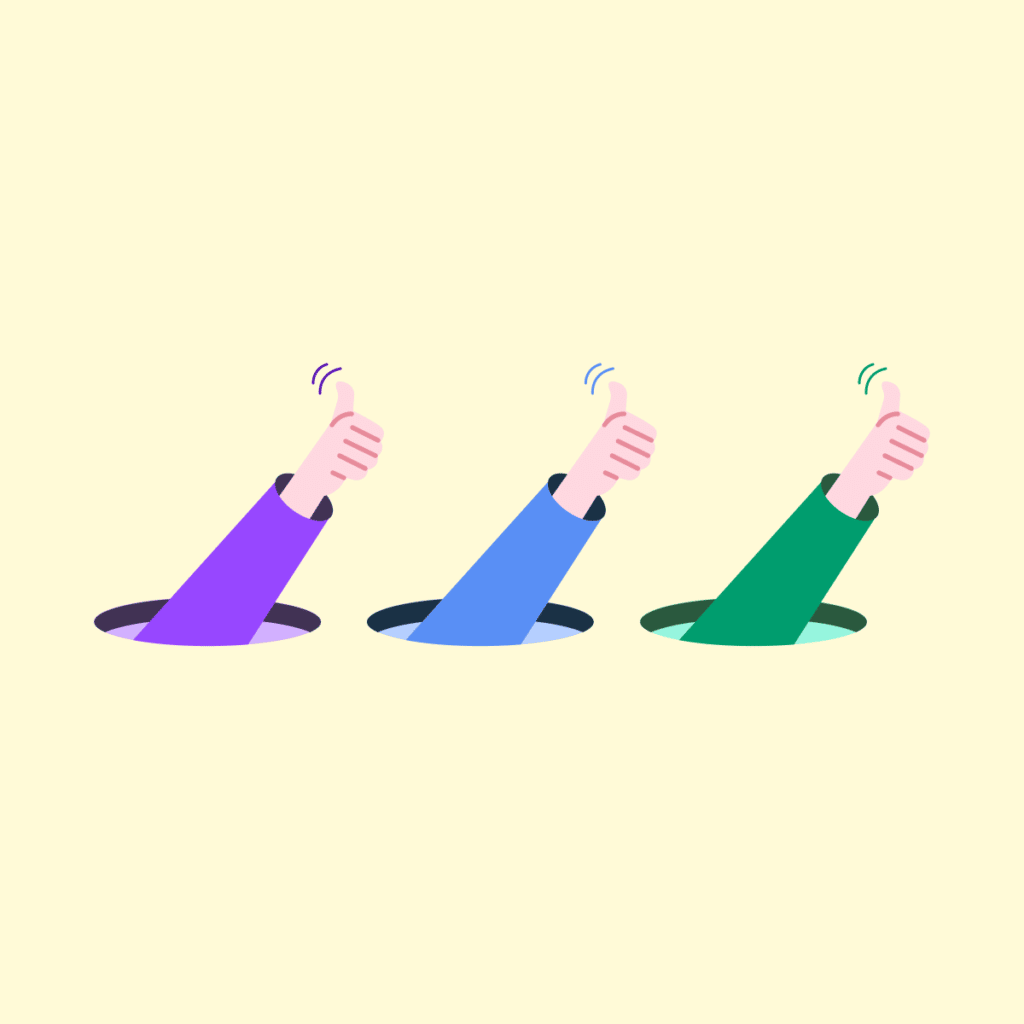 According to the IDG study "Hybrid Work 2022" by Foundry Research Services in cooperation with Campana & Schott, two thirds of the companies surveyed assume that the proportion of hybrid work in their organization will increase. To support this trend, 69 percent of the companies want to invest. 31 percent of those surveyed attach particular importance to linking the communication channels. No wonder, because today employee apps and other digital solutions facilitate social interaction between members of an organization who work at different workplaces.
Mobile frontline workers are often left out
For employees in the office or home office, the solutions are usually well implemented. However, there is still some catching up to do with so-called "frontline workers", who are mostly or exclusively mobile. The frontline workers have poorer access to collaboration solutions and are therefore a quarter less efficient in their work than their office and home office colleagues. According to another study by Campana & Schott on the subject of "the digital workplace 2.0 – now for everyone and everywhere". An employee app with features that allow all team members to communicate with each other quickly and securely can bridge this gap.
What advantages do employee apps offer?
Employee apps not only offer features for a time, device and location independent exchange of information between all employees – regardless of whether they work on site, in the home office or on the go. They also ensure a smooth and transparent flow of information from company management to the workforce and also enable personal exchange with each other and within every team. This in turn promotes cohesion and strengthens the sense of togetherness in the company, even across the workplace and departmental boundaries. Especially in agile teams, employee app features for real-time exchange play out their advantages and make coordination and collaboration very easy, increase the efficiency of processes and increase the productivity of the entire team. In addition, a kind of digital home can be created for the team with an employee app, where everyone can feel at home. This ensures higher employee commitment and satisfaction, which in turn polishes the employer image, strengthens identification with the company and can thus also contribute to the recruitment of skilled workers.
Checklist: Employee app features that matter
So it turns out that the potential of employee apps is immense. An employee app generally focuses on features for direct communication and the fast exchange of information. Above all, a messaging app can be well established as a pragmatic means of communication in everyday business. The application should prove to be simple, powerful and secure and provide appropriate employee app features:
1. Employee app functions for easy team communication and great team spirit
The employee app is easy to install – for example via the App or Play Store. Registration is extremely easy and intuitive.
The application is available on all end devices – especially tablets and smartphones – and can be used on professional as well as bring-your-own-devices (BYOD).
The employee app includes functions for simple real-time messaging via text, voice, picture and video messages.
Broadcasting and communication in group chats for specific topics, projects or departments should be possible.
Status messages can be beneficial to make company-wide announcements, highlight what's new, and flag important information.
Search functions for chats and directories should not be missing if information, responsibilities and contacts are to be found quickly.
Voice-over-IP calls and video conferences allow personal meetings to be held anywhere and with any device.
Features around locations and "live locations" simplify the coordination and collaboration of mobile employees and teams.
With crisis communications and alarms, emergencies in the company can be addressed and resolved quickly.
The user experience should not be inferior to consumer messaging apps such as WhatsApp & Co.
The appearance of the messenger should be customizable to the corporate design of the organization in order to increase identification with the employee app.
In addition, it should be possible to personalize the use – for example with options to set the profile picture, the language as well as to customize the type of notifications.
These aspects significantly increase the acceptance of the employees for the employee app and its features, and usually leads to widespread application.
2. Employee app features with powerful scope
The employee app allows an integration of third-party systems, so that it can be integrated into the company's IT landscape in the best possible way and processes may be automated.
It is helpful if the type of hosting – whether in the public cloud, private cloud or on-premises – can be freely selected according to the company's IT strategy.
The employee app should be easily scalable and thus to include more or fewer team members as required.
The import of user lists and a connection to company-wide user directories (e.g. Active Directory) can support a professional administration.
External partners or freelancers can get guest accesses and connected to all relevant communication processes and projects.
With the option of integrating individual chatbots, which automatically handle internal support tickets, pay slips or intranet content, the employee app creates immense added value for the entire team.
In order to keep an eye on the acceptance and further potential of the employee app at all times, it is important that the application can be monitored and anonymously analyzes usage activity.
With these functions, an employee app becomes a central tool for internal communication, team building and personnel management. It can be established as an essential part of the communication and corporate culture and makes the entire organization strong for the future.
3. Employee app features for maximum security
It must be possible to securely integrate any end device via a mobile device and unified endpoint management.
In order to use a bring-your-own-device (BOYD) approach, company and personal data should be protected on private end devices using a secure container technology.
The employee app must meet all the requirements of the GDPR in functional, legal and technical terms and protect all company data comprehensively.
To ensure trustworthy communication, all data must be protected from unauthorized access by appropriate measures such as end-to-end encryption.
Personalization in the form of pre-configured groups also ensures that everyone is authorized for appropriate communication in accordance with a role and rights concept.
It should be possible to comply with the organization's compliance requirements using the employee app.
The employee app features mentioned not only protect the company, but also give employees security when using it. This gives the team a good feeling and strengthens the reliability of internal processes in everyday life – and not just in the event of a crisis.
Conclusion: Employee app features because they really pay off
In times of hybrid work and New Work, smooth cooperation in the entire team and an overarching sense of unity are an important anchor in a company. An employee app comes with a wide variety of features that effectively support these aspects. Communication is the essential building block for good teamwork. A messenger optimally adapts to the needs of internal communication, effective collaboration and fast work processes. Above all, it is crucial that all relevant stakeholders can be won over with the introduction of an employee app. With a product like Teamwire you have your management, your IT and even your data protection officer directly on your side.
We are here for you!
Are you wondering whether Teamwire is the right employee app for your organization? Then contact us and arrange a non-binding consultation. Or test our business messenger for 30 days free of charge.
Related Reads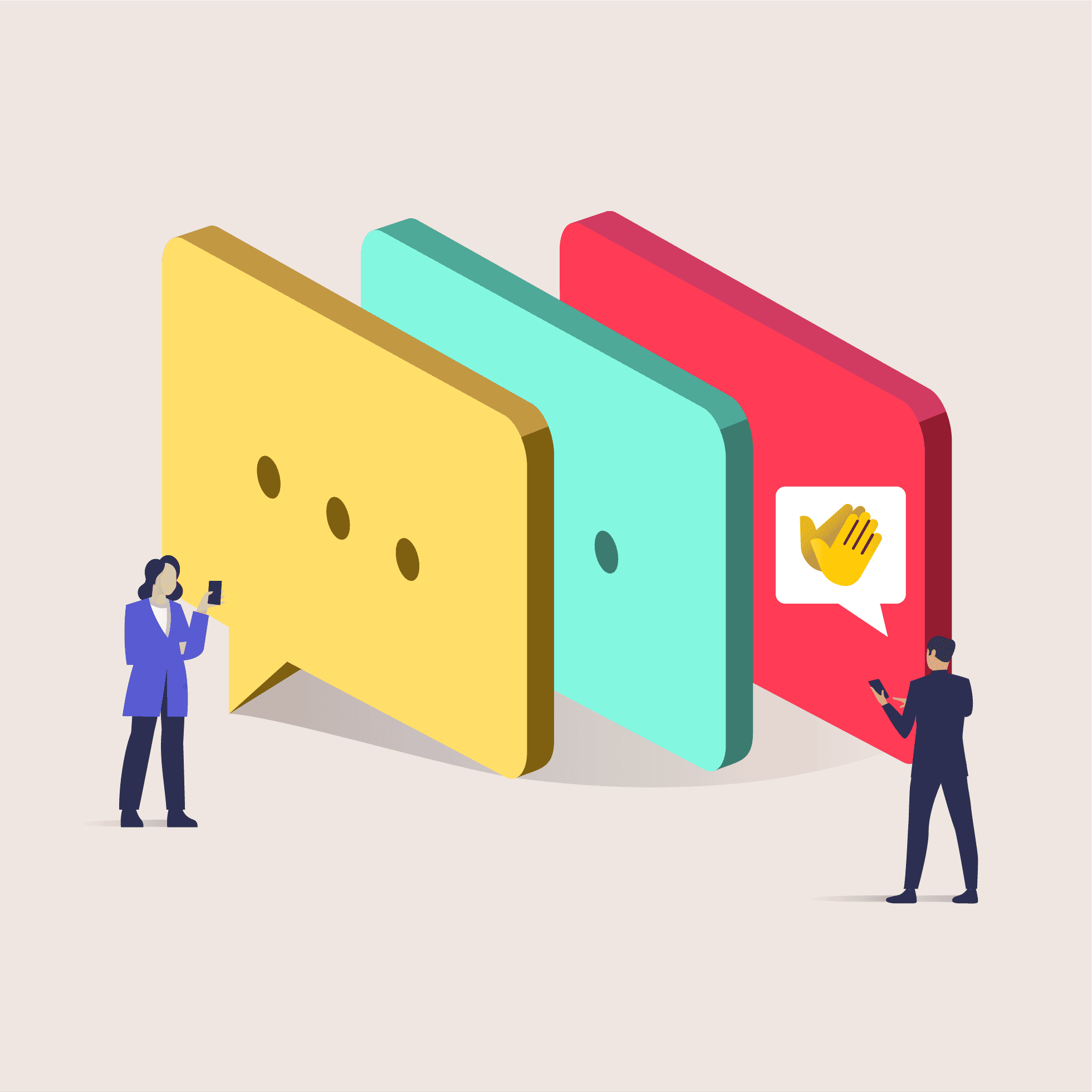 We announced it in our API 15 release as one of the most important new features in Teamwire for 2021: attention messages. We will illustrate how this idea came about, became established in our product, and what the possible use cases are in this blog article.