The challenges with the chat of Microsoft Teams and its ideal complement
Microsoft Teams is a broadly used tool in enterprises. The Teams chat features are particularly important for the communication and collaboration of an organization. Especially for mobile workforces the use cases of the MS Teams chat are broad and critical for the productivity of the enterprise. Based on its chat benefits, an enterprise messaging app like Teamwire can be a great complement to Microsoft Teams chat.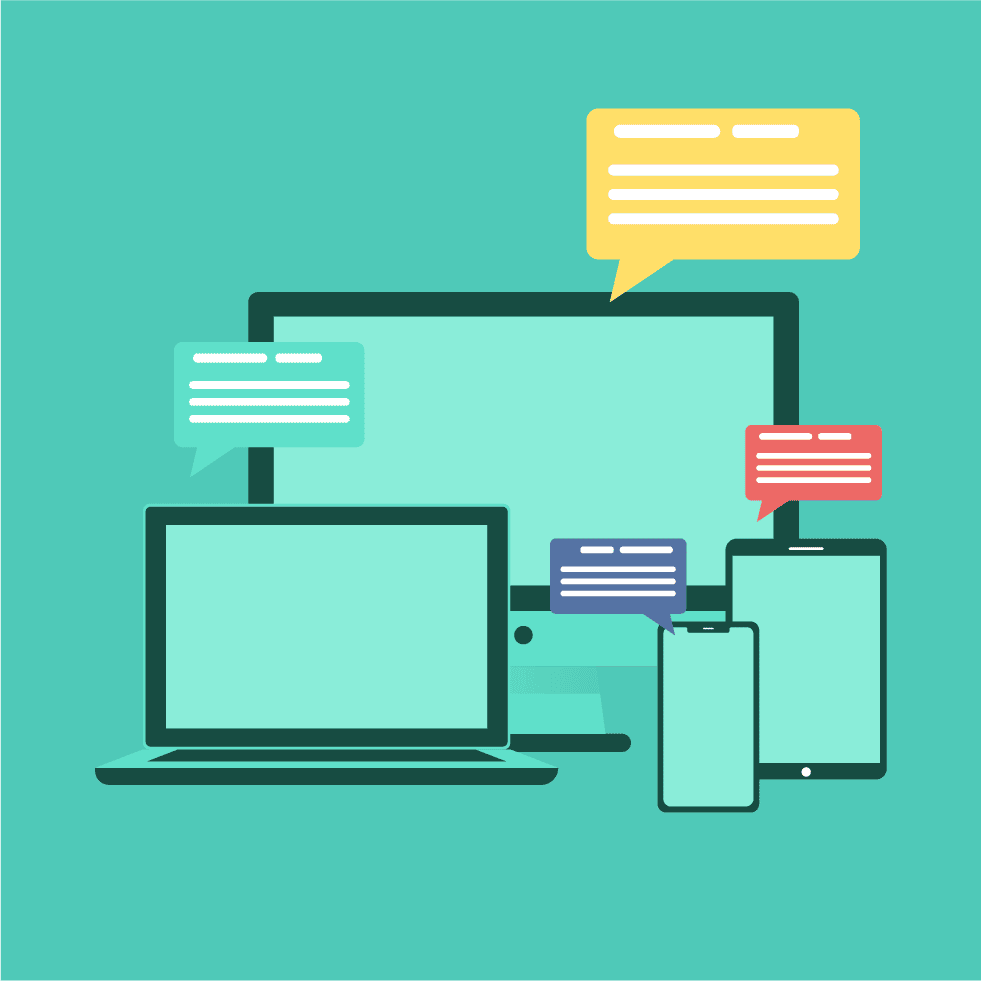 What is Microsoft Teams?
Microsoft Teams is a collaboration and communication platform for the workplace developed by Microsoft. It combines chat, channels, video meetings, file storage, and application integration all in one app. Users can create chats for instant messaging, setup spaces for teams, join communication channels, hold virtual meetings, share files, and collaborate on documents in real-time. It also includes integrations with other Microsoft apps such as OneNote and SharePoint, as well as the ability to add external apps via the Microsoft App Store. It is primarily used by businesses and organizations to increase productivity and facilitate remote work.
What chat features does Microsoft Teams provide?
Microsoft Teams offers several chat capabilities to help users communicate and collaborate effectively in real-time. Some of these include:
Direct messaging: Users can send private messages to individuals.

Group chat: Users can create and join group chats for specific teams or groups of people.

Channel-based messaging: Users can join and participate in channels, which are dedicated spaces for specific topics or teams within an organization.
What are the challenges and problems with the chat of Microsoft Teams?
Some common challenges that users may report with the Microsoft Teams chat are:
Mix of chats, channels and other features:

Microsoft Teams is a powerful and professional tool. However, sometimes users may be overwhelmed by the numerous communication channels and features in Microsoft Teams. Teams Chat is just one of them and sometimes it may get a bit lost in all the other things.
Ease of use like WhatsApp:

While the Teams chat is generally working fine, often users prefer a dedicated chat app like WhatsApp, where the communication and information exchange sometimes may appear a bit faster. The interaction via a chat app sometimes feels easier and more personal.
That's the reason why enterprises using Microsoft Teams chat often realize that there is still a large shadow IT with WhatsApp (e.g. the recent high penalties for numerous banks for using WhatsApp). 
Huge number of notifications:

Some users may report receiving too many notifications for new messages, comments and answers in the various communication channels of Microsoft Teams, which can make it easy to miss important information of the Teams chat.
Features for mobile workforces:

There are often use cases of mobile workforces, where specific features like for example escalations of critical events (alerts), push-to-talk for better voice communication (walkie-talkie), georeferencing (live locations), map and photo editing, etc. might be required.
These kind of features are actually covered in Microsoft Teams. However, they are often only covered in basic ways, sometimes the features may be a bit hidden in Microsoft Teams or not available at all in the Teams chat. Therefore MS Teams chat may be insufficient for the use cases of a mobile workforce.  
Why is an enterprise messaging app like Teamwire a great complement to Microsoft Teams chat?
An enterprise messaging app solves the problems of the chat of Microsoft Teams and covers all uses cases for the communication and collaboration of mobile workforces: 
1. Focus on fast communication in chats
Enterprise messaging apps are focused on fast information exchange and sharing via chat. They are the ideal solution for quick and personal communication in chats.
2. Ease of use like WhatsApp
Enterprise messaging apps provide an easy to use interface that is very similar to WhatsApp. No learning required! They are the perfect replacement for WhatsApp in the enterprise.
3. Clear notifications for chats
Enterprise messaging apps have transparent notifications for the chats and the focus on chat communication avoids an information overload. Thereby no information gets missed.
4. All use cases for mobile workforces covered
Enterprise messaging apps provide all required features to solve the use cases of mobile workforces in a professional way and help to increase the productivity of mobile employees by accelerating workflows.
More information wanted? We are here for!
You would like to receive more information, how Teamwire as an enterprise messaging app can complement the chat of Microsoft Teams in your organization? Please contact our sales team and find out more.