Microsoft Teams Alternative
The most popular collaboration tool is weakening when it comes to GDPR compliance - time to look for a Microsoft Teams alternative.
Security & privacy
Mobile employee communication
Emergency communication
More than 250,000 users in security-critical companies
Fast and secure communication – Company wide
Why a Microsoft Teams alternative is necessary for enterprises
The most important reason for enterprises to rely on a Microsoft Teams alternative is security. Many requirements can be placed on a collaboration tool, but when it comes to the topic of secure communication, it is advisable to rely on a GDPR compliant business messenger. Teamwire is the secure messenger option and prevents unauthorized access to your data.
Teamwire offers features for intuitive messaging and effective collaboration such as status messages, video calls, push-to-talk, and polls that make Teamwire a collaborative communication hub synchronously across all linked devices.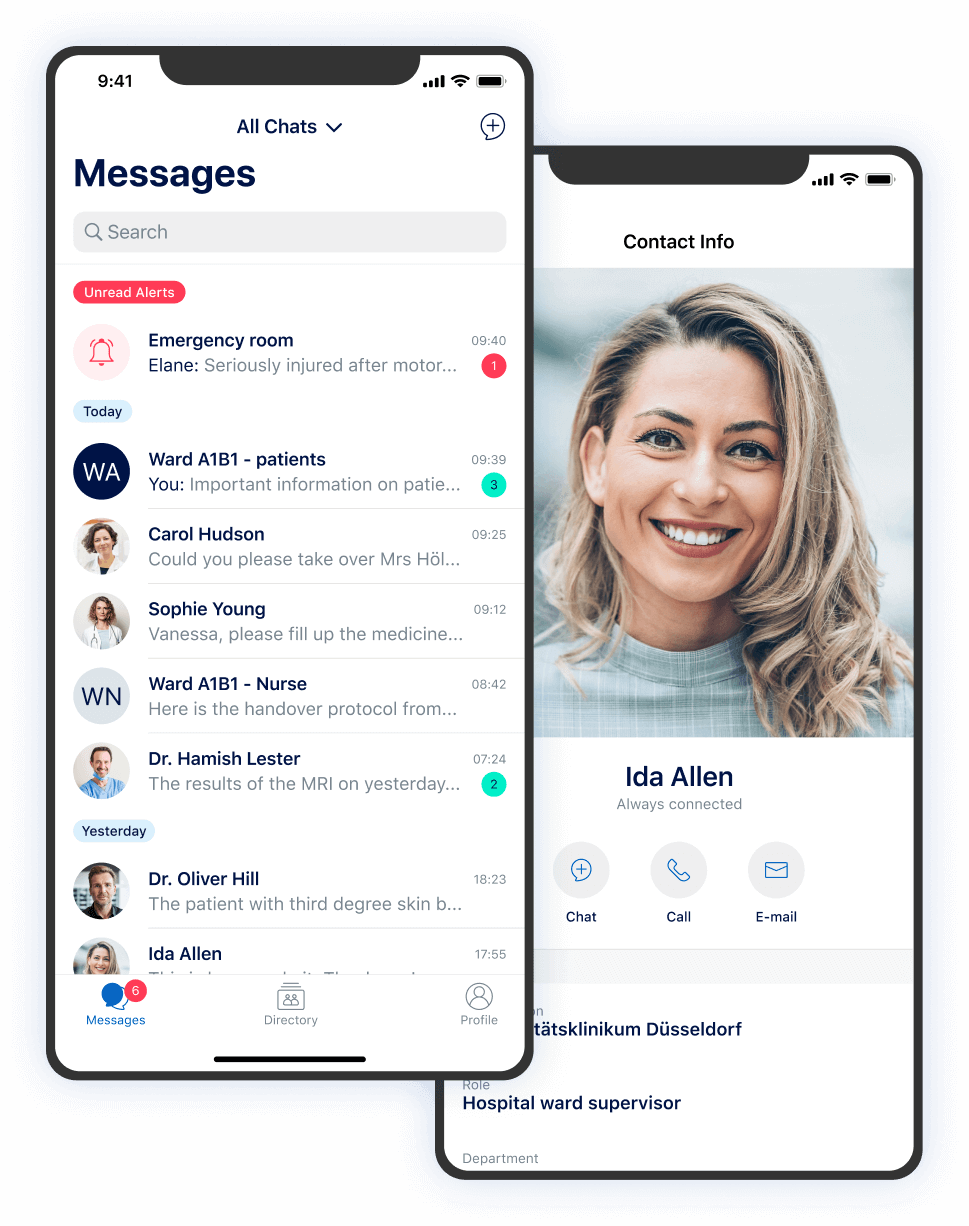 Among the features that make Microsoft Teams so attractive is the combination of chat, video calls, notes and attachments in a single platform that even enables parallel editing of documents in tandem with the Microsoft Office 365 suite. As a Microsoft Teams alternative, Teamwire offers the same feature set for fast and secure communications across organizations – coupled with an intuitive interface that maximizes user adoption. Both Office employees and mobile team members are seamlessly integrated into communication processes in real time.
Teamwire can be used as a Microsoft Teams alternative or as a supplement, depending on requirements:
Teamwire as a primary communication platform: If data protection and security are the focus, as well as for companies with primarily mobile employees and end devices, Teamwire offers itself as a reliable Microsoft Teams alternative.
Teamwire as a Microsoft Teams supplement: If Microsoft Teams is primarily used on the PC, Teamwire can be the ideal platform for collaboration and networking among mobile employees. Teamwire is also the perfect complement for all scenarios involving crisis and emergency communication.
Even if Microsoft Teams is already the preferred platform for collaboration in the company, there may sometimes be an increased need for security – with Teamwire, sensitive information is protected.
Comprehensive features for all use cases
A wide range of application possibilities: Teamwire as a Teams alternative
Teamwire offers companies secure corporate communication and more as a Microsoft Teams alternative – available on various end devices such as smartphones and tablets as well as on the desktop, our messenger also provides mobile or remote team members with coordination in real time.
Mobile & desktop variant: include all team members in secure communications – whether they work in presence, remotely or mobile.
Large group chats and direct messaging: Use chat and messaging features for team coordination without wasting time.
Send photos, videos, files, voice messages: Communicate securely across the enterprise – regardless of file format.
Location, calendar appointments, surveys: with real-time scheduling tools, team coordination has never been easier.
Announcements: Keep colleagues and employees up to date on events and announcements, just like on the social intranet.
Alerts: Red alerts and SOS messages make prioritizing crisis communications simple, clear, and unambiguous.
Live locations: Share live locations with other chat members for maximum clarity and flexible team planning.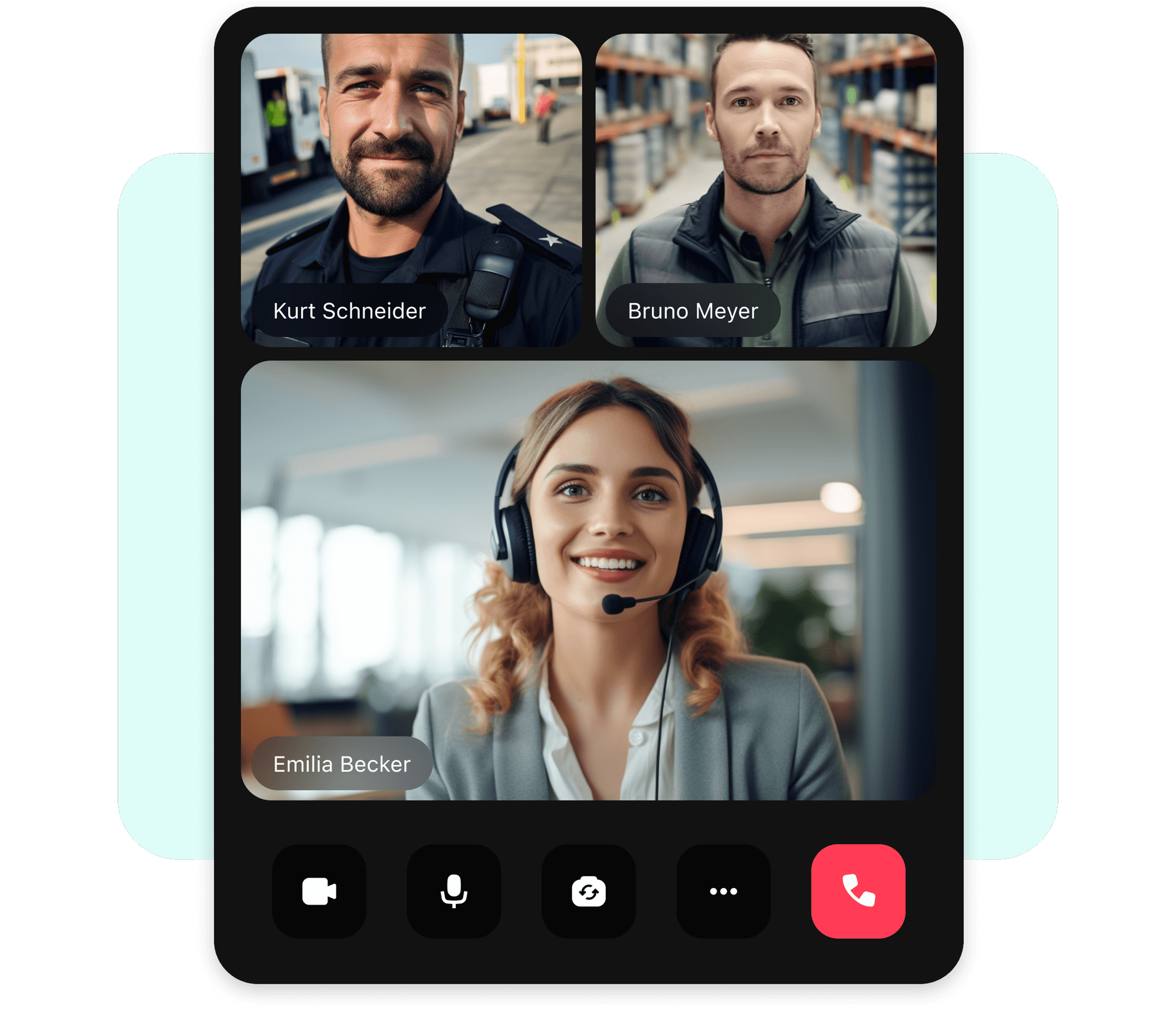 Enhanced security with a teams alternative
Your benefits – why you should choose Teamwire as your Microsoft Teams alternative
Teams impresses with strong features, but is not free of security vulnerabilities. Although the messenger is GDPR compliant, access to stored data legitimized via the Cloud Act cannot be completely ruled out. Teamwire's privacy and data security concept offers a Microsoft Teams alternative that is not only GDPR compliant, but also provides data sovereignty and meets all compliance requirements.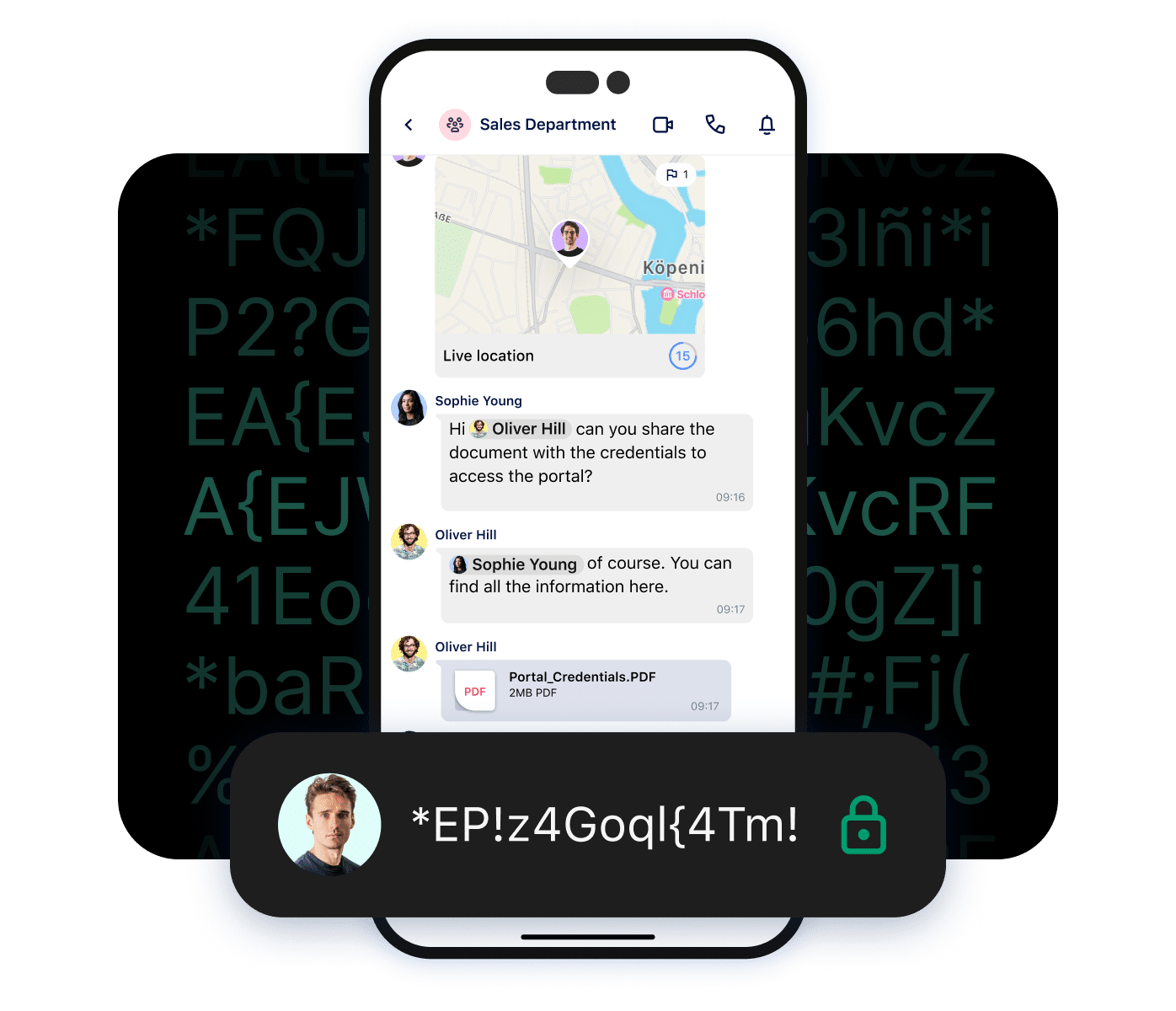 Greatest possible data sovereignty: You determine which data is accessed, where and how data is stored, and whether data is archived or regularly deleted from servers and end devices.
Data economy and data avoidance: Teamwire only accesses data when it is necessary to provide the service. Metadata is avoided where possible.
Privacy protection: All data is transmitted and stored in encrypted form. There is no analysis of user profiles or user behavior.
Data protection: Fully DSGVO-compliant, Teamwire stores all data in Germany and does not share any data with third-party systems without consent.
Encryption: Teamwire uses three separate layers of encryption for data transmission and additionally encrypts during data storage.
Administration and integration
Our Microsoft Teams alternative impresses with strong technical features
As a Microsoft Teams alternative, Teamwire offers technical functions that make communication intuitive – company wide and within individual teams. Professional administration functions and third-party system integration are also convincing on the IT side.
Open API: The automation of collaborative work processes is constantly being driven forward. With the help of open interfaces, third-party tools and systems can be directly linked and integrated. The range of functions increases, and so does the productivity of the employees.
Cloud or self-hosting: With a server location in Germany, we offer a secure cloud alternative for cloud-based work. For all requests for Microsoft Teams alternatives on-premise, we offer the option of self-hosting deployment on your own server.
Rights and user management as with Microsoft Teams: The sovereignty over our Microsoft Teams alternative lies with the assigned (IT) administrator, not the user. Teamwire manages data protection, users and functions centrally and easily via the Teamwire Dashboard, to which only the administrator has access.
The right pricing plan for your business
Our packages at a glance

Minimum users per organization: 25
Starter
For small businesses, for which basic features for messaging and sharing are sufficient
€1.75
user/month*

For small businesses, for which basic features for messaging and sharing are sufficient
License conditions:
Maximum devices per user: 1
German cloud

Minimum users per organization: 25
Standard
For organizations, that want to cover all relevant use cases from messaging to video conferences
€3.45
user/month*

For organizations, that want to cover all relevant use cases from messaging to video conferences
License conditions:
Maximum devices per user: 3
German cloud

Minimum users per organization: 25
Professional
For larger enterprises, who require advanced administration and comprehensive integrations
Price on request
License conditions:
Maximum devices per user: 5
German cloud, private cloud or 
on-premise hosting

Minimum users per organization: 25
Small companies
less than 25 users
Your company has less than 25 employees? Look at our price package for small businesses