The mobile workforce app credo:
Stay up to date even without an office workstation and successfully exchange information with all colleagues

Staff retention
We put the mobile workforce at the center. From apprentices to volunteers to permanent mobile workers, engage all mobile colleagues in communication, enable real-time exchange, and keep them informed of all the latest news in Teamwire.

Simplicity
One mobile device for each employee is enough to make every colleague reachable everywhere and engage in direct interaction through text, images and videos. Not to mention that every colleague stays informed about every status.

Business functions
Industry-specific and cross-industry business functions, particularly made for mobile employees. The mobile workforce app features give non-desk workers the ability to access information from anywhere, at any time, and share information quickly and easily.

Security
No more fear of data leakages. Let your mobile employees have simple and carefree conversations via Teamwire. A secure GDPR-compliant exchange is our top priority to be able to guarantee absolute data sovereignty.
Replace WhatsApp-based mobile employee communication with Teamwire
Whether announcements, work schedules, vacation requests, employee surveys or any group chats – include all employees in your communication structure and encourage them to communicate freely with each other.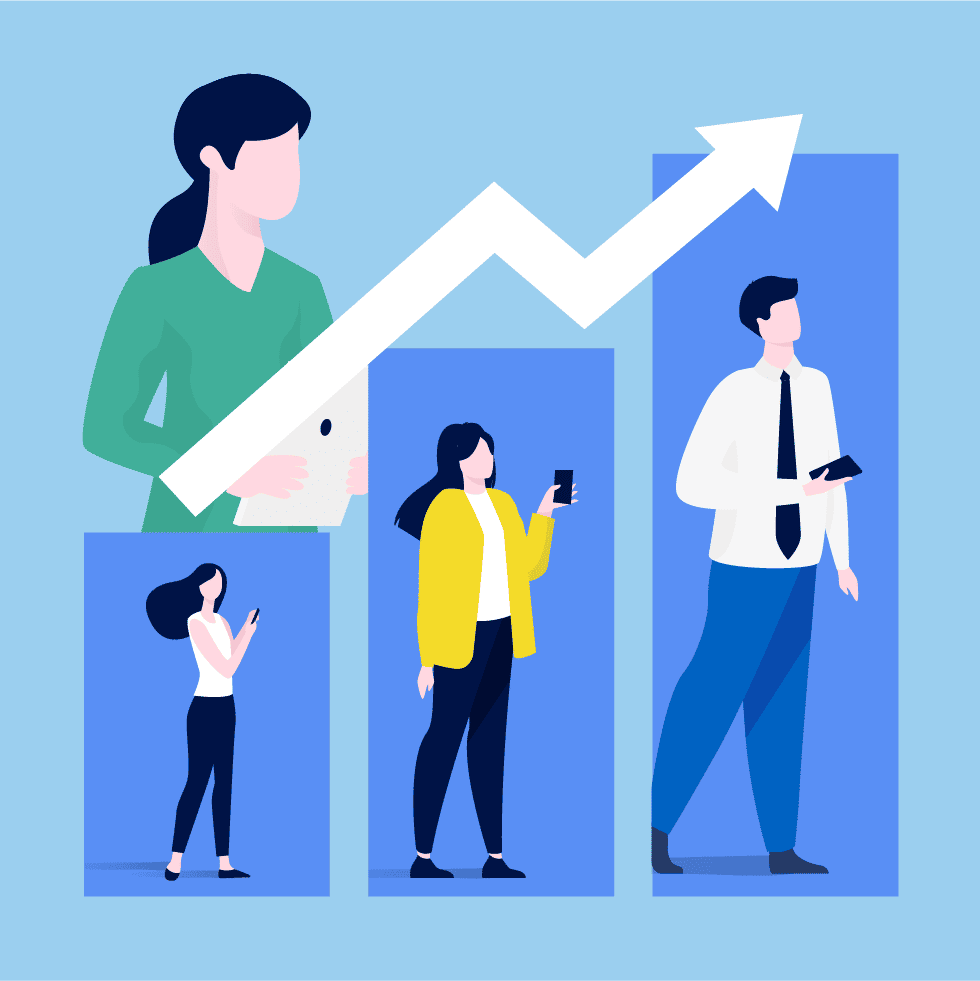 From limited to full empowerment
Show how relevant each employee's input is. The more you involve your entire workforce in the flow of communications, the faster the adoption rate of mobile communications solutions will increase. Get maximum productivity from your mobile workforce by maximizing user engagement.
Keeping the human connection alive by one solution
Both frontline workers and factory workers keep the day-to-day operations of any business running. Help every employee in the workforce to exchange fast and get news from the company in real time by using only one solution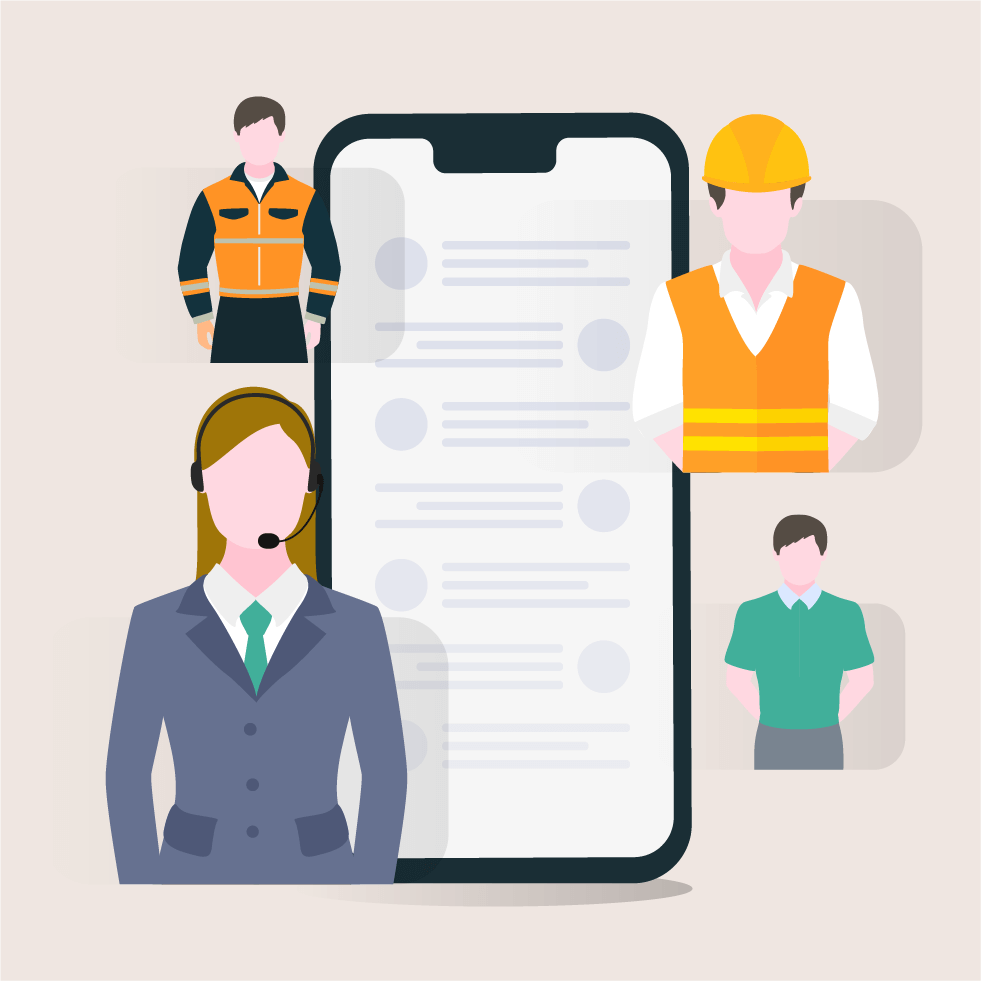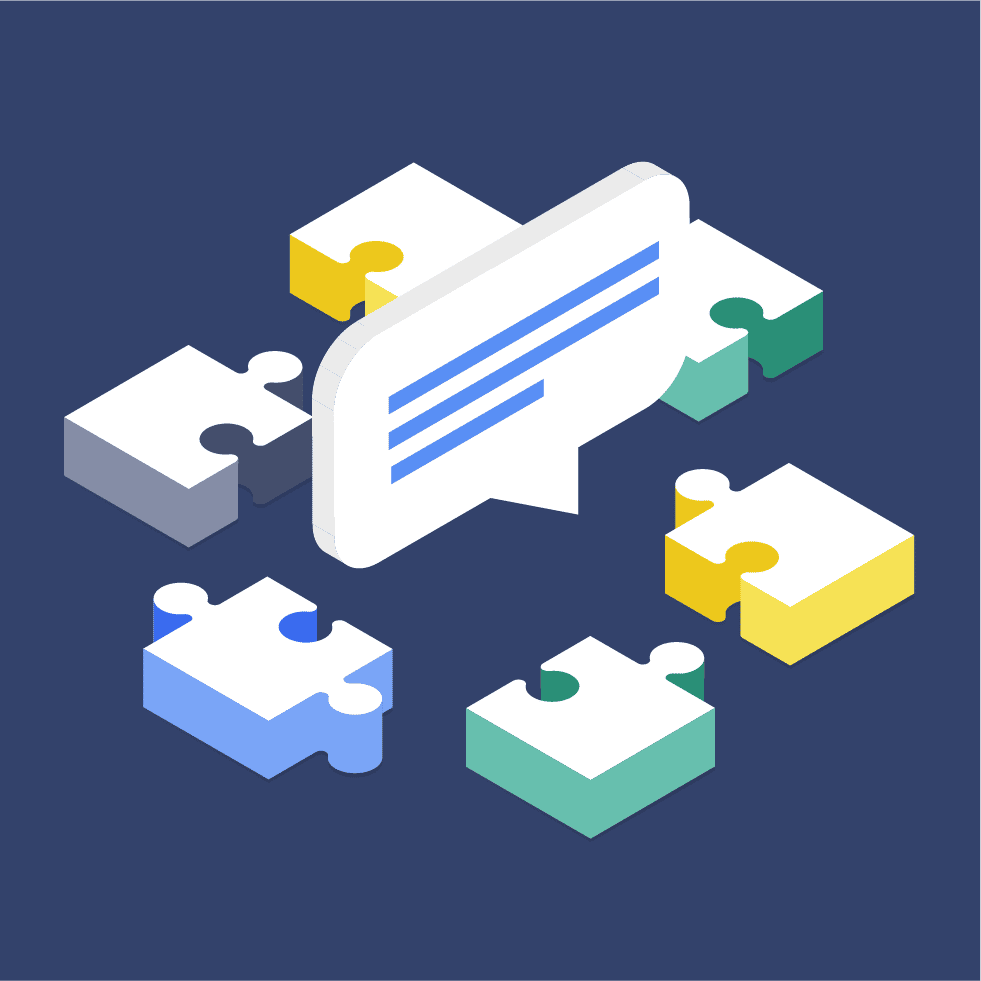 Your engagement is the key to the operative success of frontline workers
Engagement drives a company forward! And a seamless communication is the key to an effective business success. A messenger provides the ideal interface for both direct communication among mobile workers, and automated retrieval of information from third-party systems.
Maximum security and data protection in a mobile way
Data sovereignty, DSGVO conformity, and compliance are the principles for comprehensive protection of mobile enterprise communications. Strong encryption, secure containers and central security policies protect data on mobile devices to the maximum.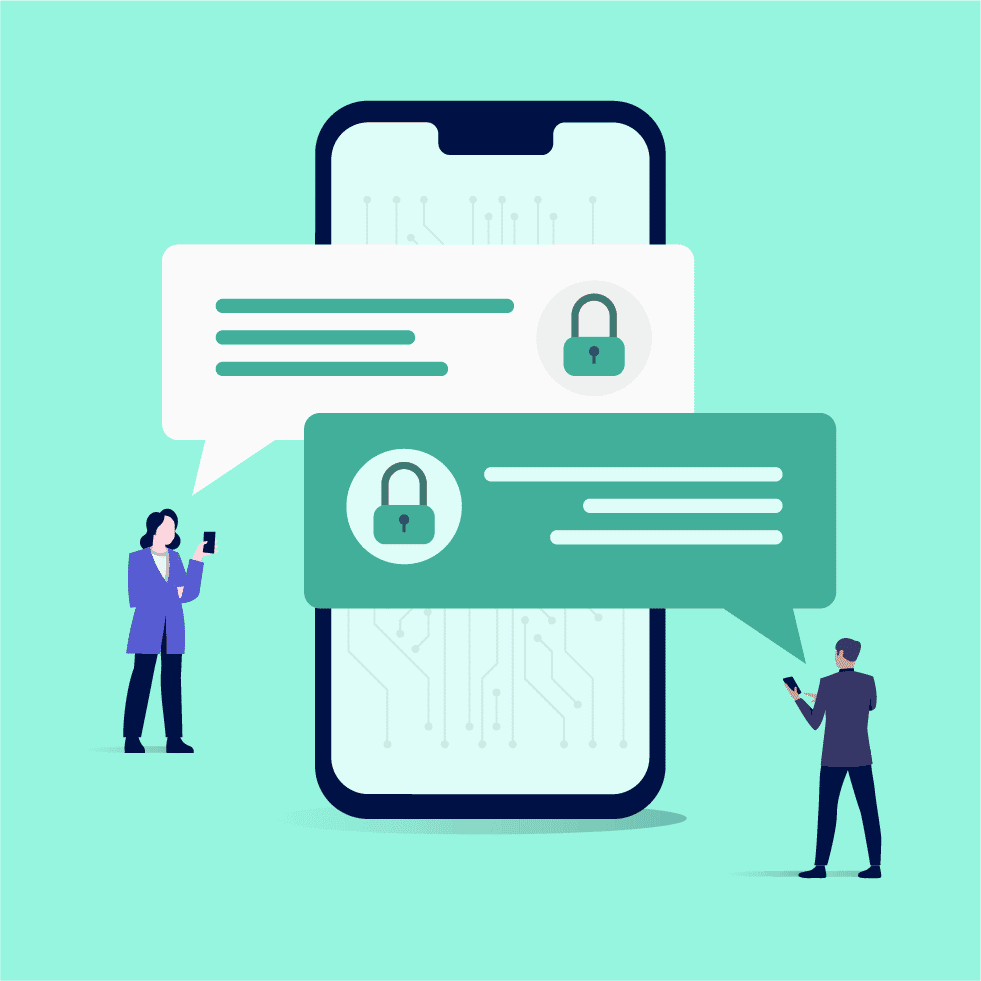 Market insights & Thought leadership
More info on how to integrate a mobile workforce app and how to support and engage your mobile workforce with corporate communications
Secure. Simple. High-performing.
The secure business messenger for successful team communication.