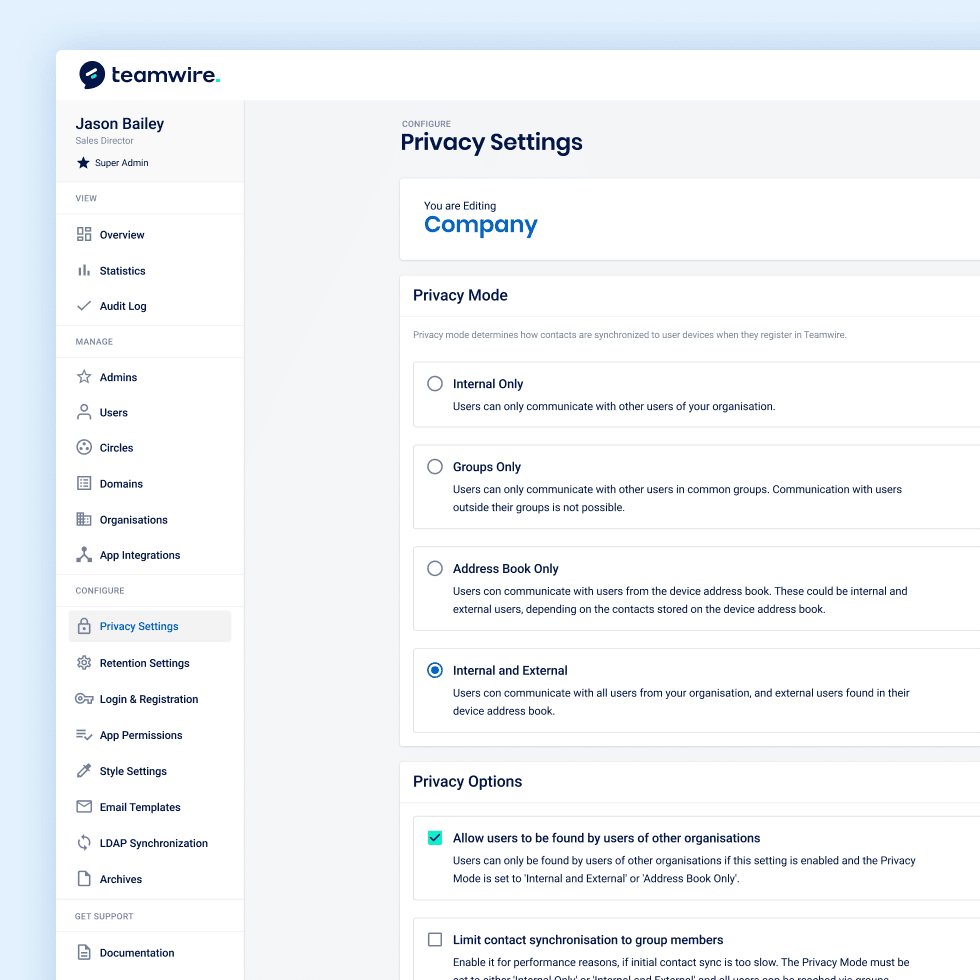 All administration in one place
The professional administration portal offers comprehensive settings for user management, security, compliance and configuration of various parameters of your organization.
Preconfiguration of groups and circles
Configuration of multiple tenants
Setup of multiple domains
Defining the colors and the company logo within the app
Approval of BOTs and API access
Intuitive user interface
A simple and transparent structure of the administration portal for fast and intuitive configuration of the solution.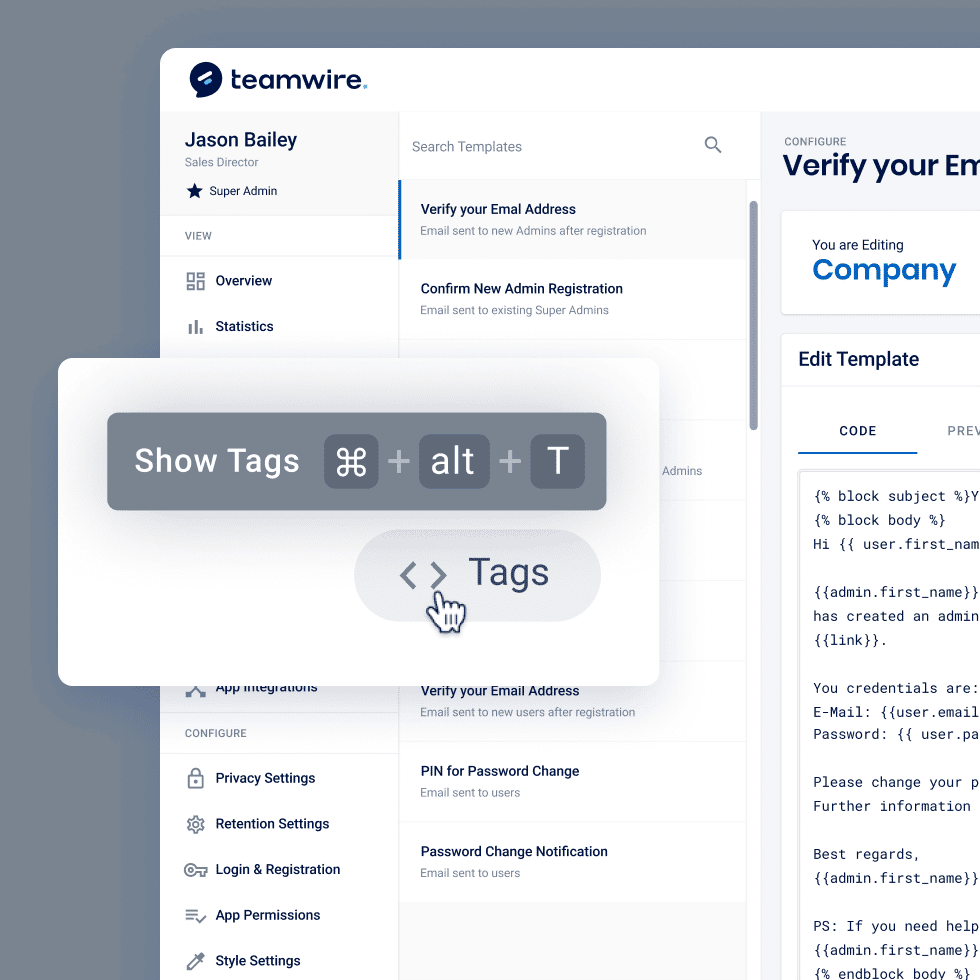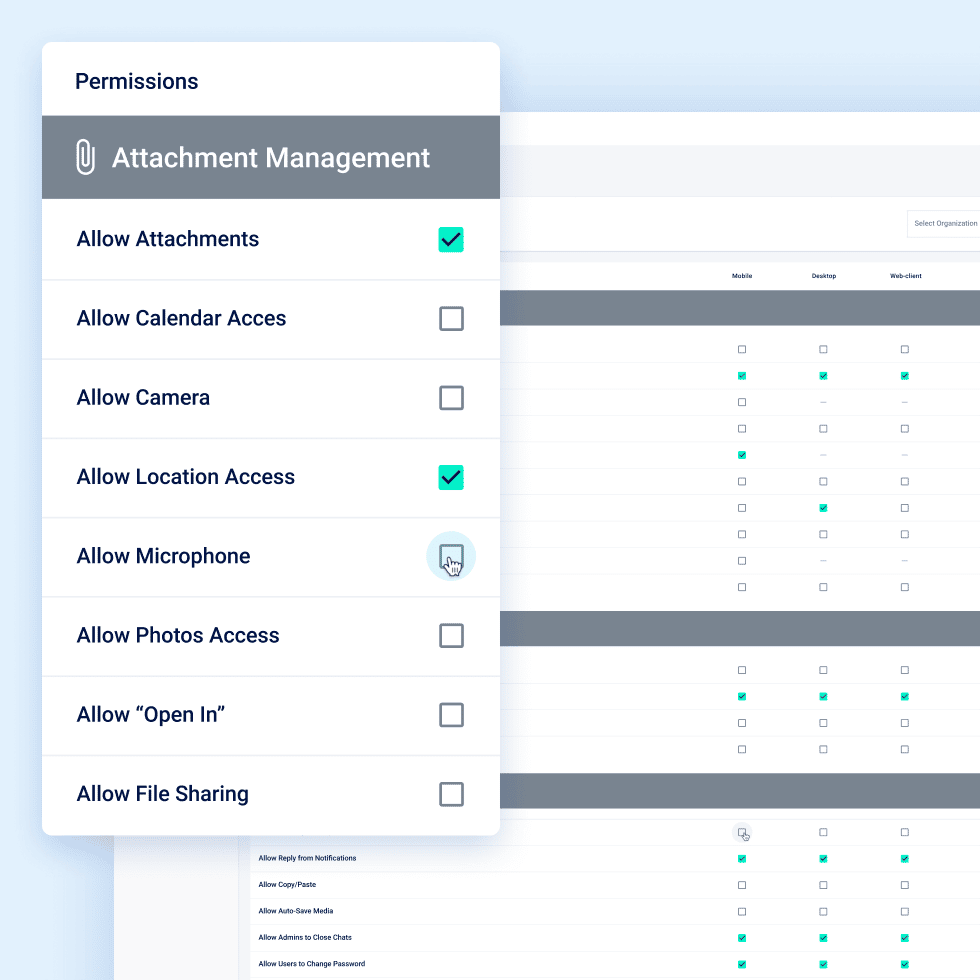 Comprehensive security policies
Dedicated access management and granular security, privacy and compliance policies for mobile devices, desktops, the Web client and bots protect corporate data.

Granular administrator rights
Individual configuration of rights of administrators – who may access, view and/or edit

Synchronize directly with Active Directory (AD/LDAP)
Automated import and regular update of users and groups (incl. white/black listing)

Professional Analytics
Monitoring of the entire solution and anonymized user statistics (number of sent messages, number of active users)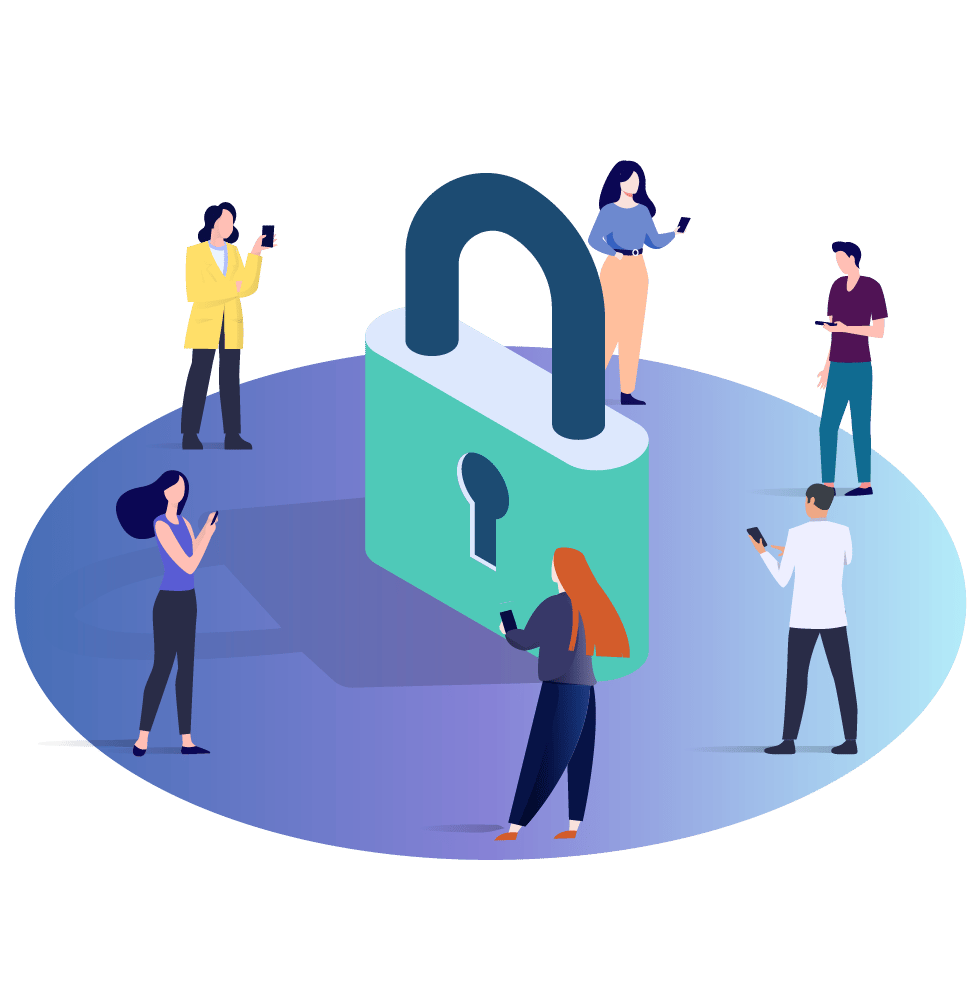 Strengthen your business partnerships
Enable a secure, real-time communication with external partners, suppliers and customers.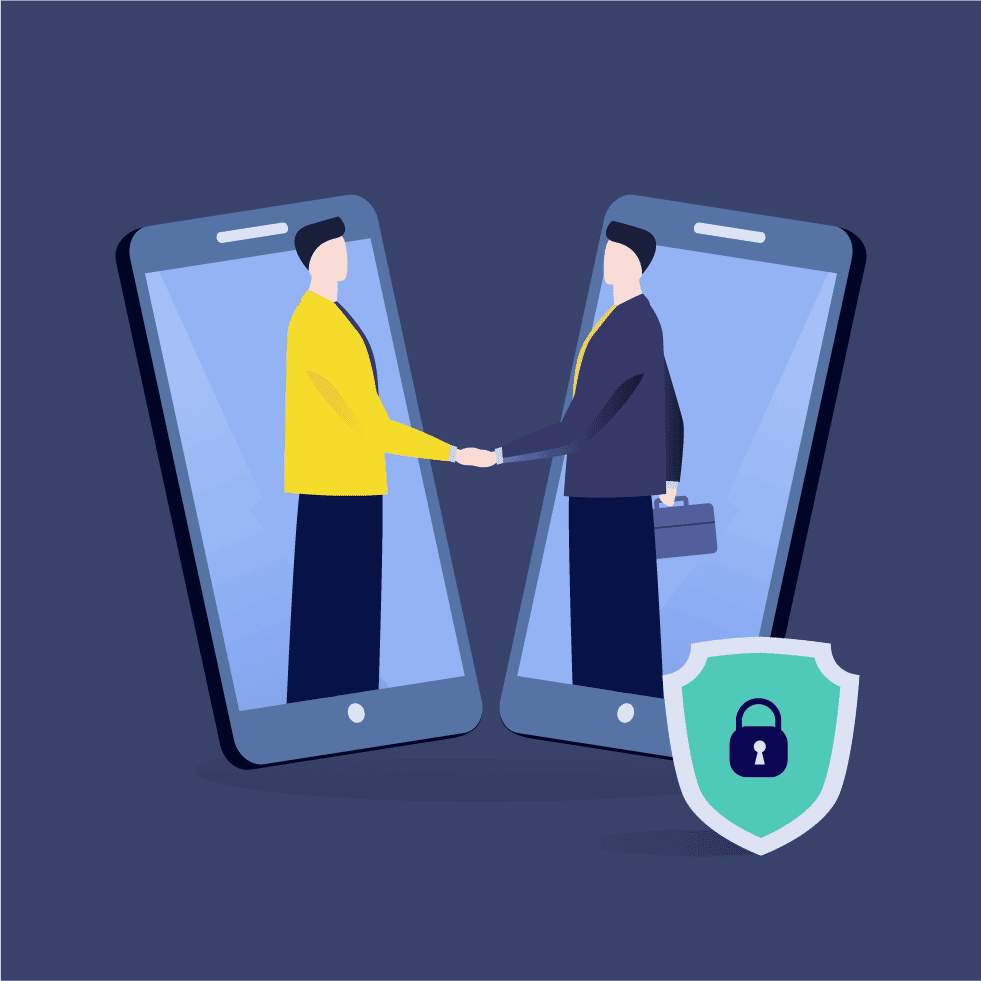 Use secure guest access
An external user is granted access with ID and password. The access is under full control of IT and ensures all compliance policies.
External connection by activating the address book
If IT permits, users can connect to customers and business partners via the address book (in compliance with GDPR).