Use video conferencing for optimal online meetings and discussions
real-time communication and collaboration
Enable real-time communication and collaboration for the entire workforce:
More fully engage hybrid work and home office employees, and make it easy to work remotely through online meetings

Conduct videoconferences from at least two people

Conduct video conferences from any mobile device

Use group chats as the basis of participants or assemble your own individual video conference

Share screen to improve real-time information transfer and increase productivity

Virtual wallpapers for more privacy

Encryption of all phone calls and video calls

Centralized control, data storage and user right management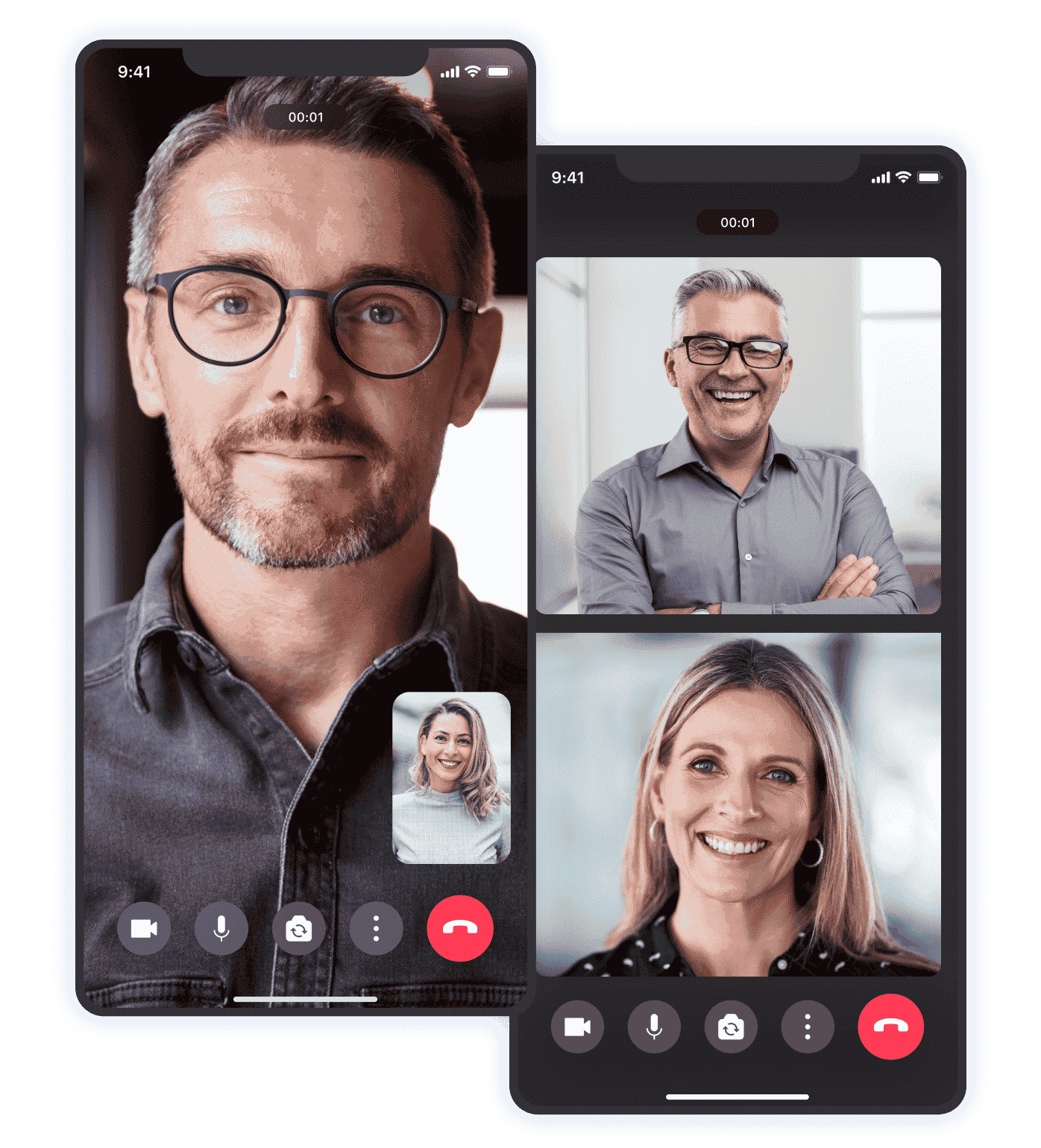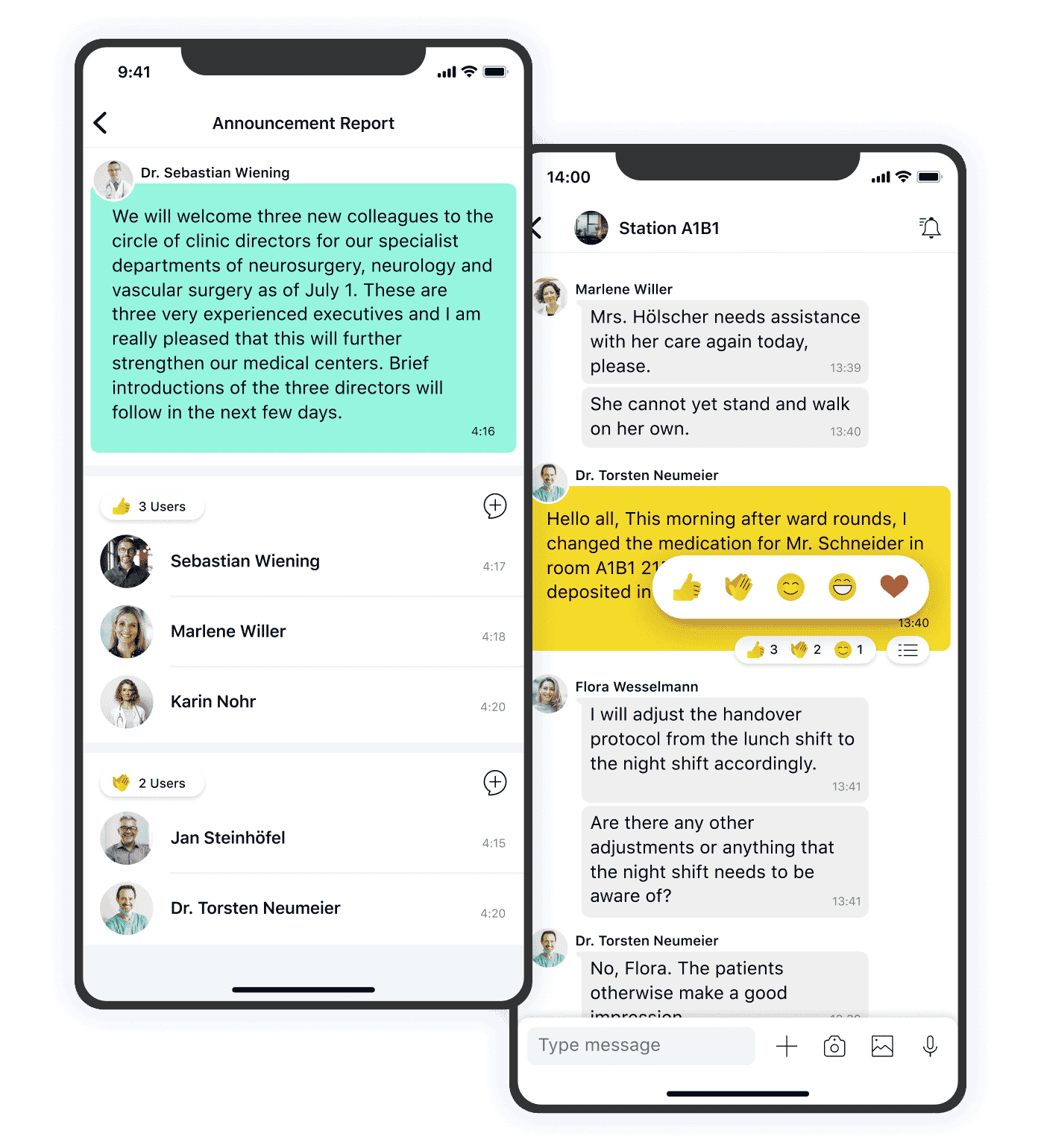 Social intranet and collaboration platform – all in one app.
Send status messages and let your colleagues interact:
Ensure information is distributed throughout the company (top-down, across departments, between individual teams).

Create notes to get the attention of your colleagues

Inform your employees and colleagues about events and announcements using the announcement feature

Reaction options allow employees to provide feedback directly on status messages
Fastest possible escalation with special alerting for crisis situations.
Critical events, emergencies or accidents can occur in every enterprise.
Send alarms with special ring tones via Teamwire to create awareness

These kind of priority messages are visually highlighted in push notifications and in the app

Acknowledgment functions enable direct feedback and alarm reports simplify coordination

An emergency button ("panic button") enables an alarm to be triggered immediately in situations in which an employee cannot type and every second counts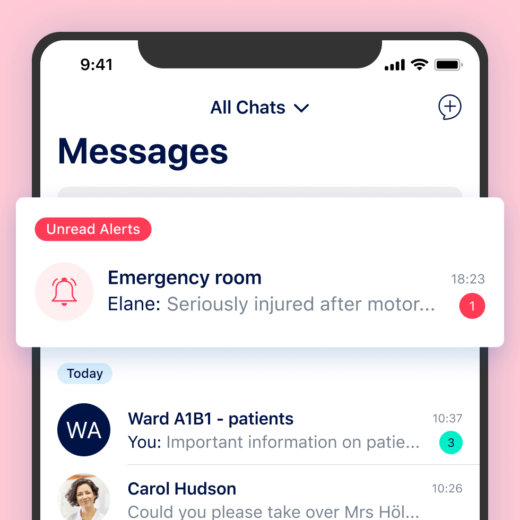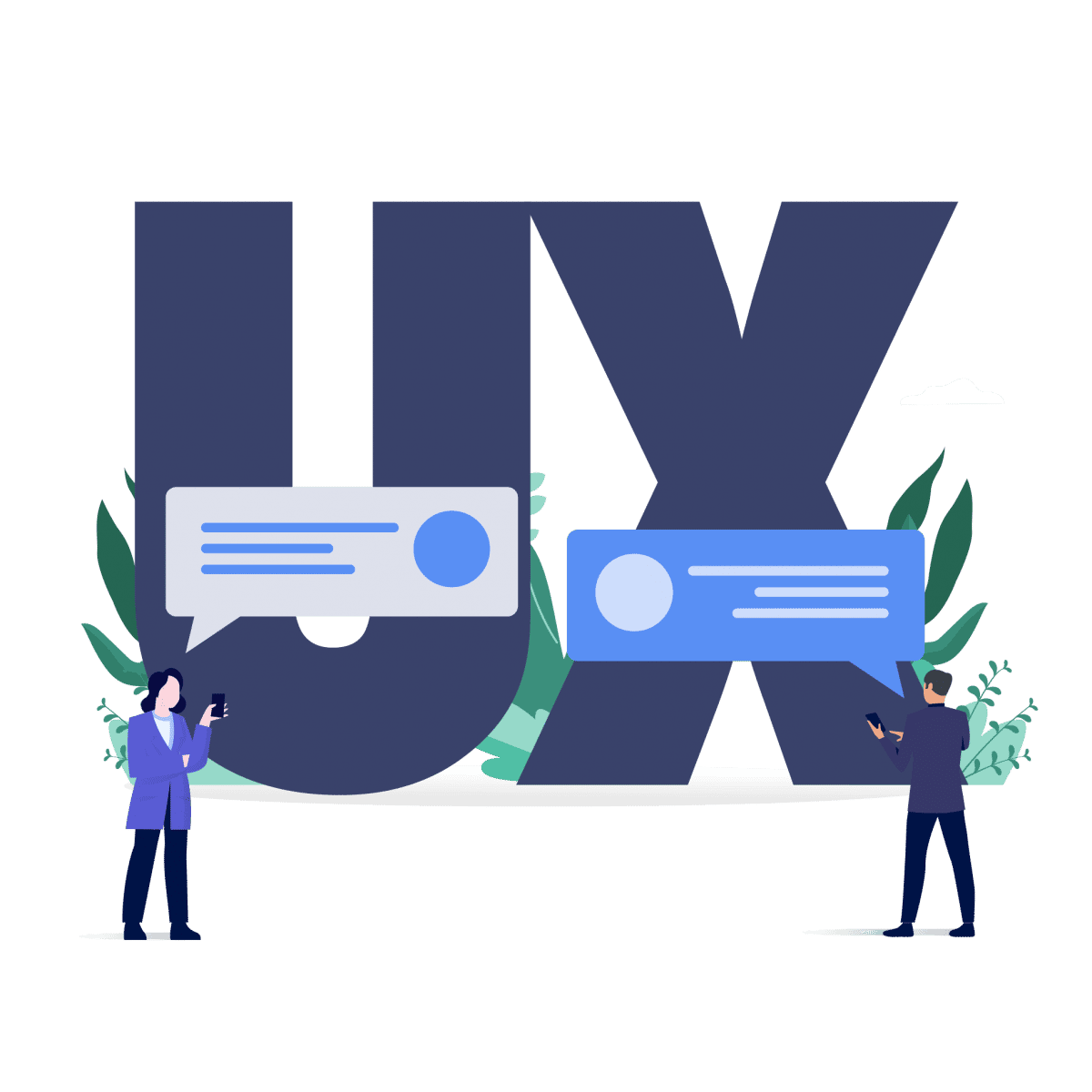 We drive team collaboration
Teamwire guides users intuitively with minimal clicks to the desired result. Innovative features simplify the daily business messenger communication and increase productivity. In this way, we help to establish a fast information exchange and efficient team collaboration.
Enable your mobile workers to share their current location in real-time in a chat
In addition to static locations and locations from a database, users can also share their real-time location with other chat members.
Users retain full control over whether and for how long their location information is shared

All chat members can clearly see the locations on a map and follow movements

The live location can also be combined with the alarm function, so that mobile employees can be looked after as quickly as possible in a crisis situation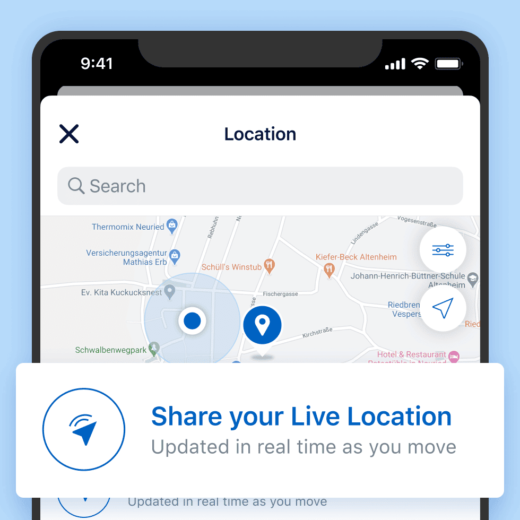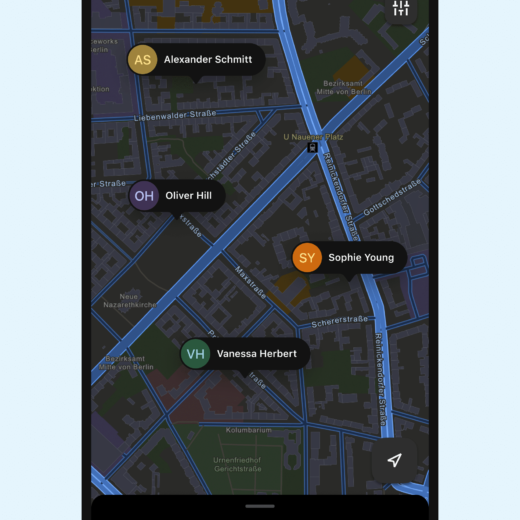 Messenger meets GIS – Partnership with ArcGIS provider Esri
Teamwire is now an EPN Bronze partner of Esri Deutschland GmbH, the market-leading technology provider for location intelligence and geographic information systems (GIS).
A central component of the partnership is the integration of ArcGIS into Teamwire, a geographic information solution for maps, spatial analysis, planning and decision-making

This allows Teamwire users to link their location with valuable geodata and enrich existing map material with individual information

Mobile communication and real-time information exchange can be improved significantly in this way
The first direct voice communication without walkie-talkie
Teamwire Push-to-Talk enables the direct exchange of voice messages via a separate Push-to-Talk user interface.
Push-to-Talk chats are activated in a dedicated Push-to-Talk user interface

Push-to-Talk chats can be played 1:1 or in group chats

Direct push-to-talk messages are automatically played back in the app for the recipient/group of recipients

Playback options can be set from the inbox

The IT administrator can set individual communication rules for push-to-talk chats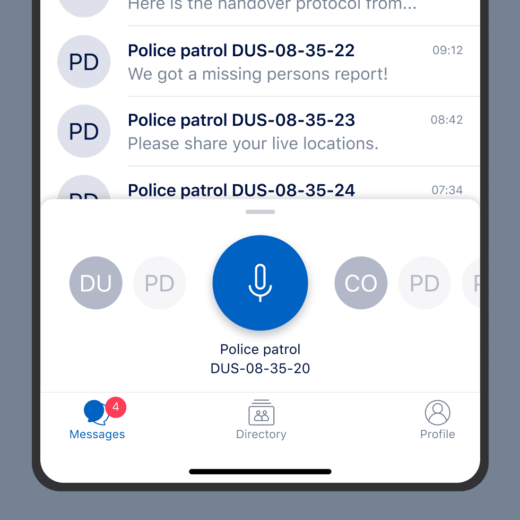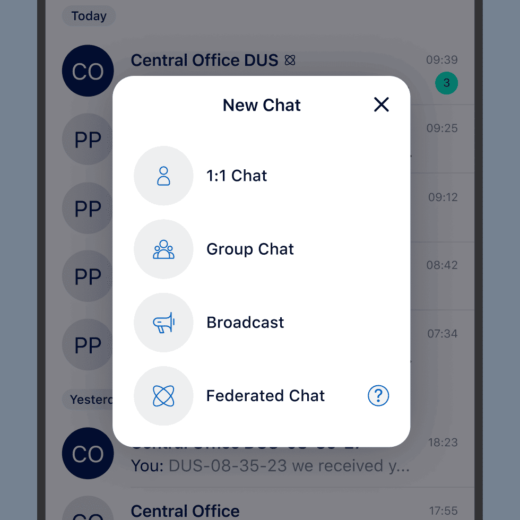 Broadcasting & Distribution Lists
Distribute important messages quickly throughout the company
Define a personal distribution list of users with whom you regularly communicate (e.g. project groups, teams)

Use this list to create topic-specific group chats with one click

Use one-to-many communication through broadcasting for quick distribution of urgent messages to selected people

Reach, for example, the entire workforce, individual departments, specific teams, etc. top-down with just one click
The business messenger for every use case
All possibilities.
Countless advantages.
One app.
As simple as WhatsApp
maximum user-friendliness
Up to 70% more productivity
with decentralized team
Easy external communication
with customers & partners
Comprehensive administration
for full control & management
BYOD-ready
suitable for private end devices
Scalability & high availability
for up to 200.000 users
Personal customer service
in english language
Usable without phone number
quick and easy registration
Our knowledge for your optimal communication
Download directly: Guides, success stories, reports & more.