The messenger for small and large retailers – made for all employee and customer service communication
It does exist: the universal communication solution for internal as well as external retail communication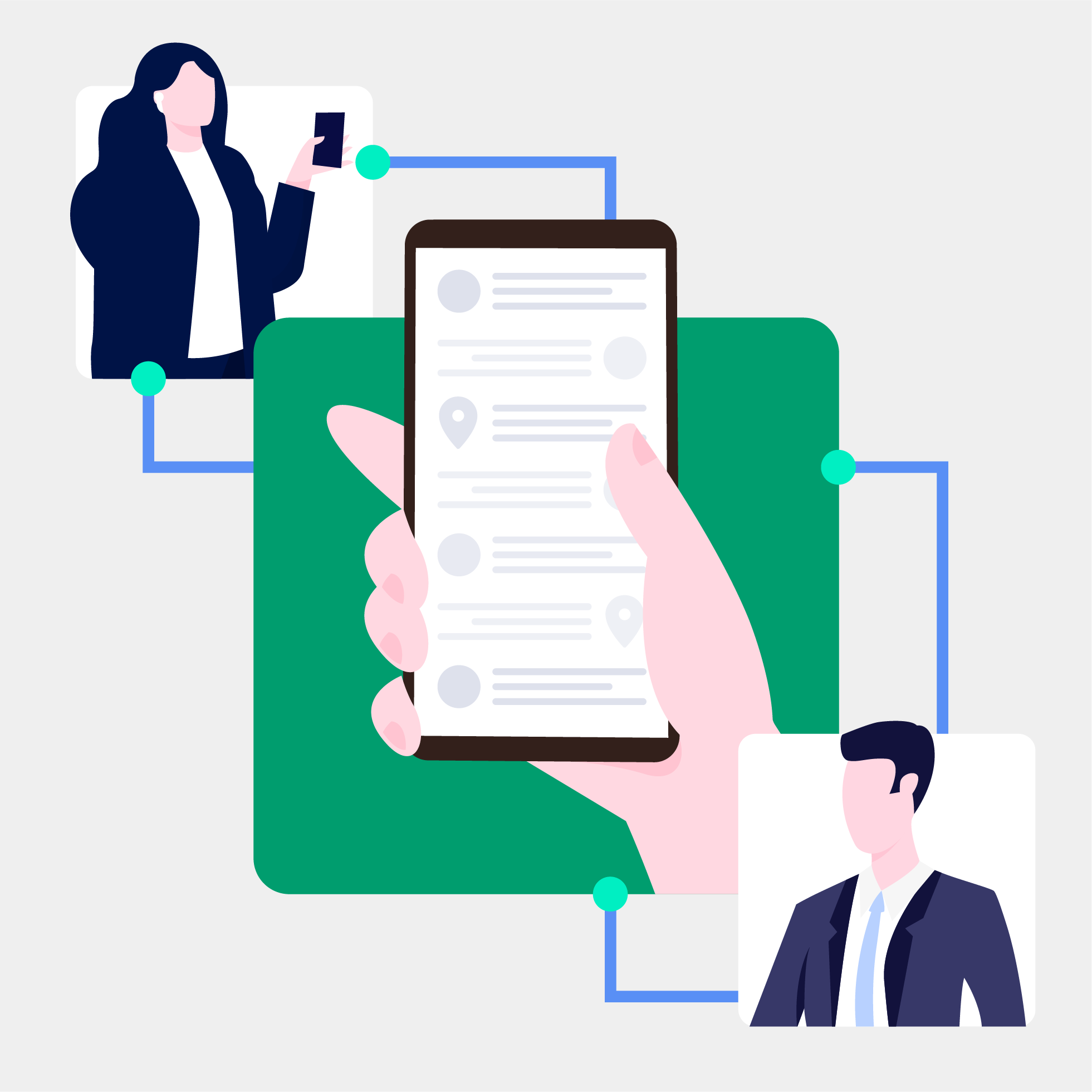 Many mobile employees, little scope for fully comprehensive arrangements
Around 3.1 million people are employed in the retail sector in Germany. The retail sector is characterized by flexible and/or hybrid workers, as well as the high number of part-time workers and marginal employees with mini-jobs.
That seasonal hiring of employees at the point-of-sale is absolutely beneficial can be explained on the basis of the Christmas season alone. After all, all retailers want to make customers happy and provide them with high-quality service.
The disadvantage: internal communication agreements among colleagues are difficult to master, because part-time and marginal employees often do not receive the same access data to communication tools as permanent employees.
WhatsApp, Signal, Telegram do not accomplish GDPR-compliant enterprise communication
The more flexible and hybrid the point of sale, the more agile communication solutions must be. The bring-your-own-device principle of mobile devices helps especially in the exchange of part-time employees with superiors, mostly via WhatsApp or similar.
The problem: WhatsApp & Co are not designed for GDPR- and compliance-compliant use in companies. Every employee knows his or her app, but is usually not aware of a legal violation.
Teamwire, on the other hand, is a GDPR-compliant messenger that specializes in the simple and secure exchange between hybrid retail workforces.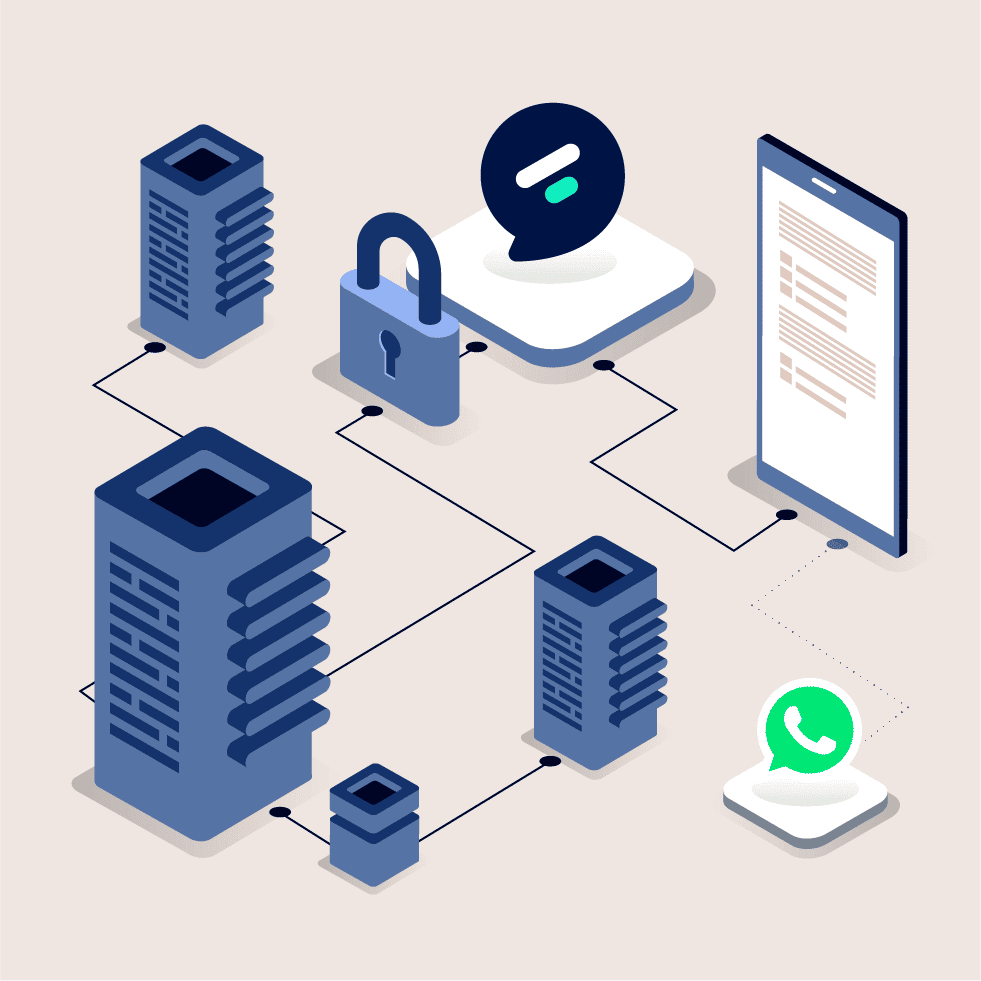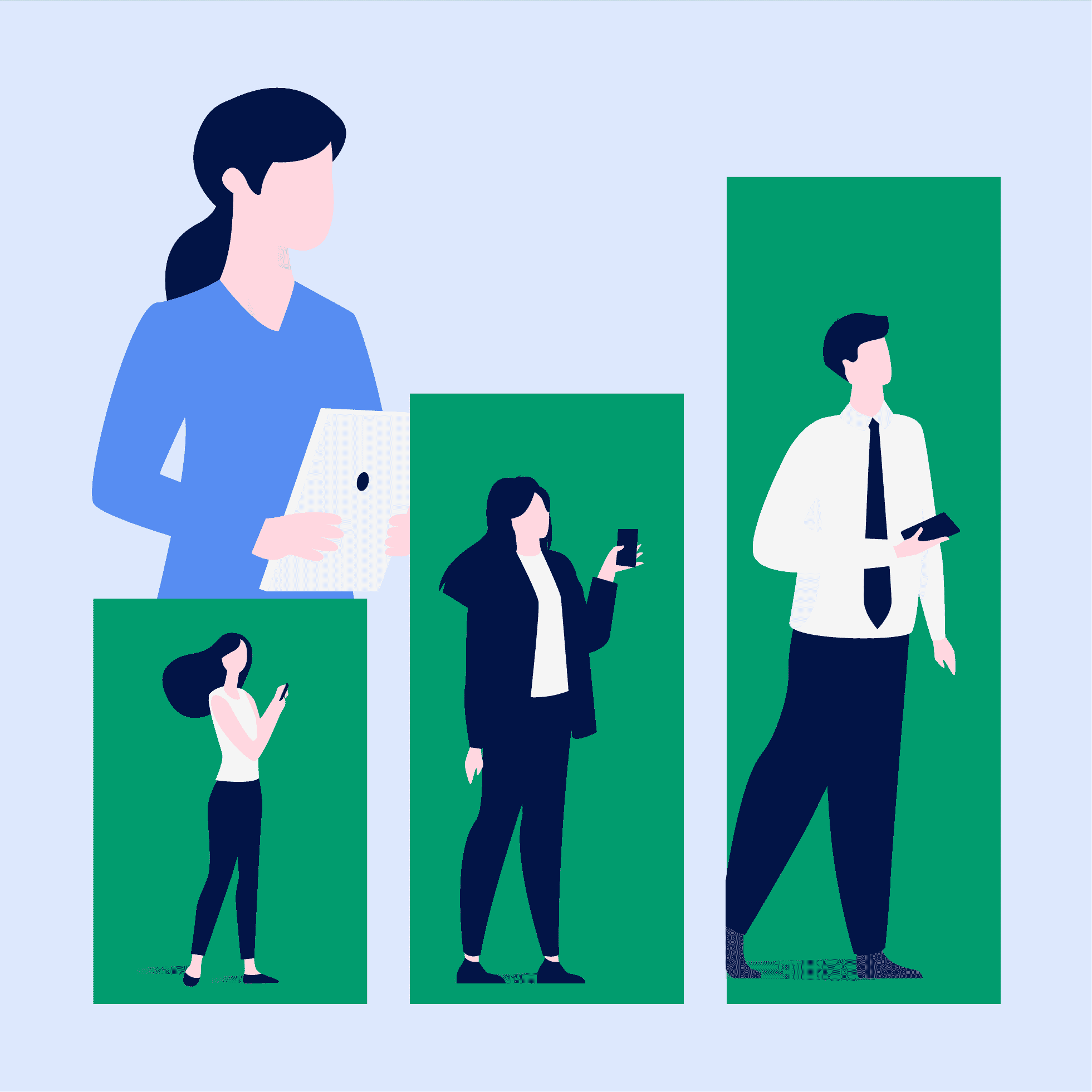 The advantages of a messenger made for retail at a glance:
The messenger for retail stands for holistic communication and collaboration:
All employees communicate quickly and securely via a mobile app, Teamwire
Fast flow of information between headquarters, regional workers, stores and external logistics partners
Customer service communication can also be integrated into Teamwire through additional plug-ins such as a chat widget and a WhatsApp for Business integration
Every employee can conduct text and voice messages, as well as video calls, while sharing digital content (photos, videos)
Using group chats, for example, all store employees can be directly informed about news (e.g. shift schedules, report substitutes for sick leave)
Direct availability of additional messaging functions for all Teamwire users, specially designed for use cases in retail.
Data protection & data security – For IT managers and employees at the head office and for staff at the POS
Teamwire provides all the legal and technical foundations for secure communication:
GDPR-compliant
Zero Trust security model
Highest possible data sovereignty
Complete encryption
Comprehensive compliance such as archiving
Internal company-wide address book
Central control and administration
Integration with primary systems (e.g. ERP, inventory management, CRM)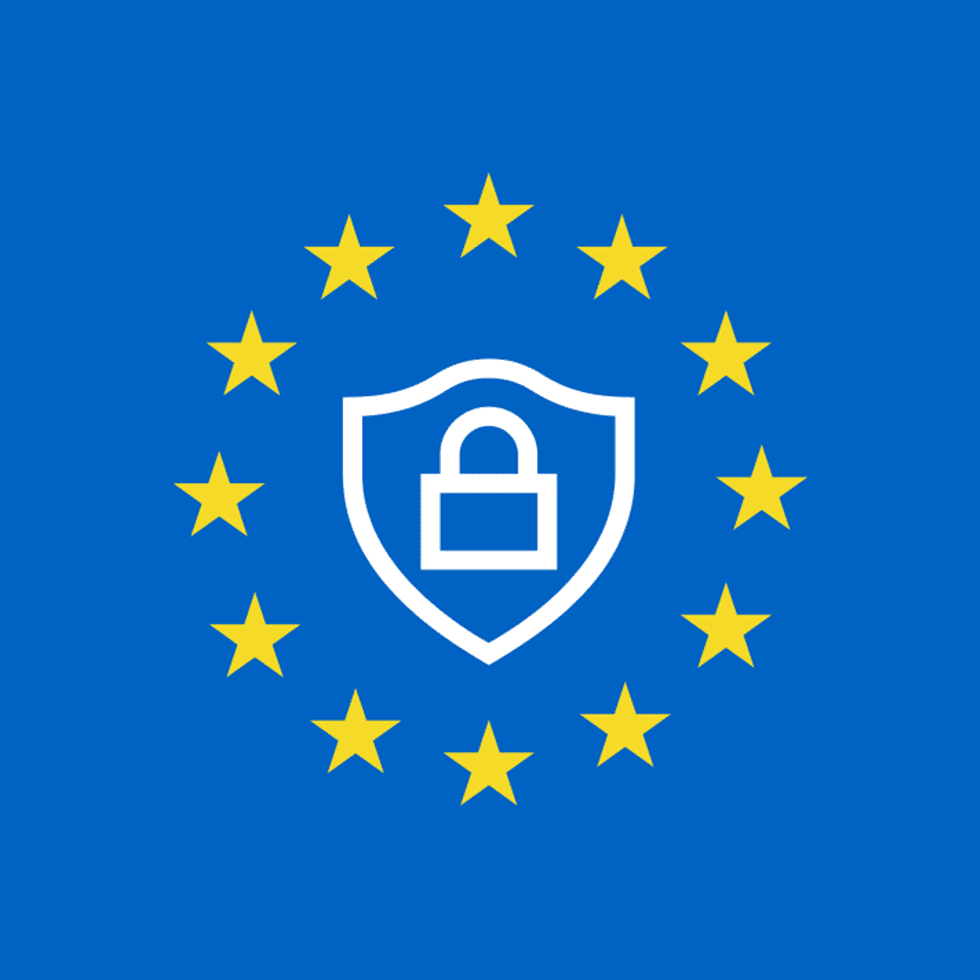 A messenger for retail – with many important features that every store worker as well as employees at the head office will be happy about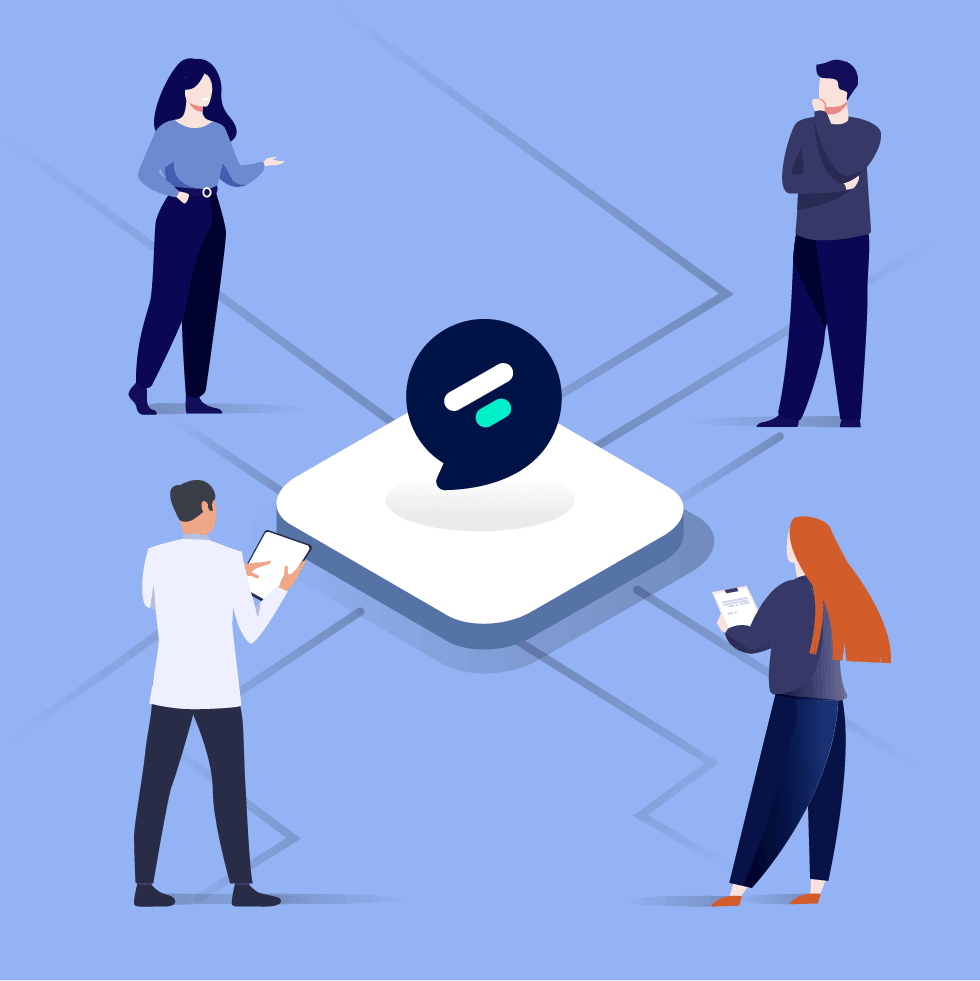 Group chats for different branches, teams, regions and topics
With Teamwire, you can control your communication in a targeted manner. Group chats can be created individually by the user or centrally via the managing IT department. IT managers can also specify whether the group chat is to be interactive or whether it is to be a group chat with a broadcasting function. Group chats enable colleagues to communicate in a scattered yet focused manner – on a site-, area-, department- or function-specific basis.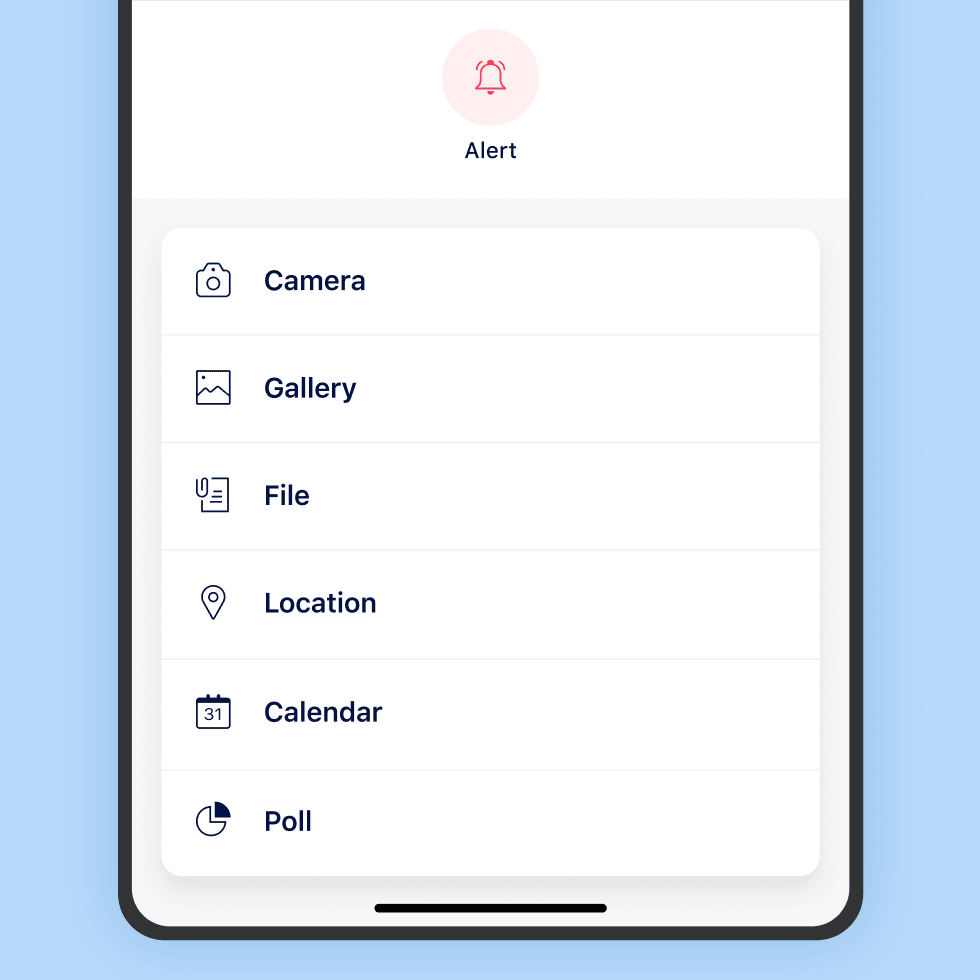 Immediate response to emergencies
Thefts occur frequently, especially in stores. Usually a minor offense, these can, however, also escalate into major robberies. In such a crisis situation, it is essential to get employees to safety. To enable them to communicate themselves and the emergency, they have the option of sending the emergency to a selected group via a "panic button" or an alert.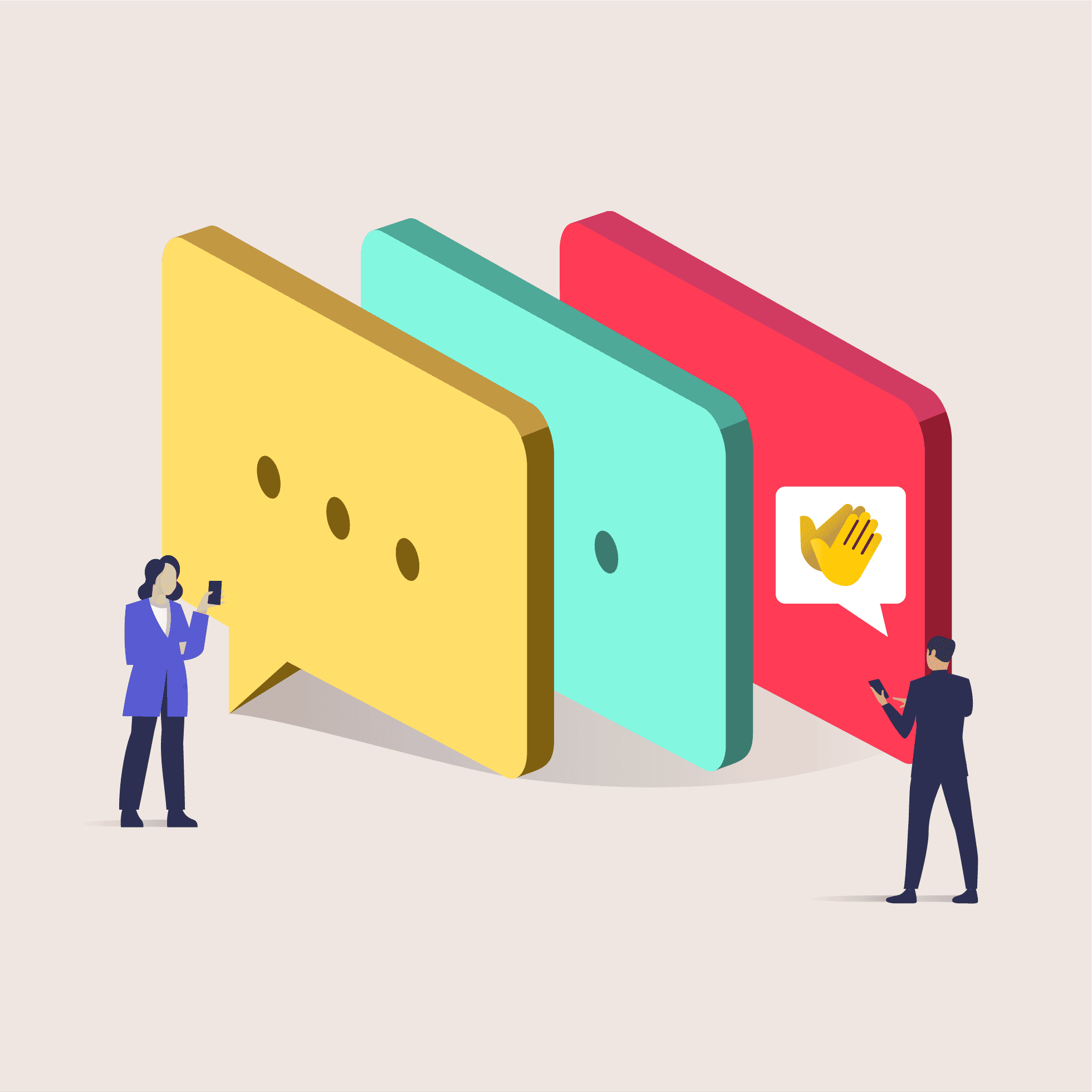 Color highlighted messages with social intranet character
With a large number of employees in a chat group that also has a high level of interaction, it's common to lose track of important messages. Use notes, announcements, and alerts to specifically highlight messages (e.g., product announcements or promotions). And thus offer users the opportunity to react to the message with a response.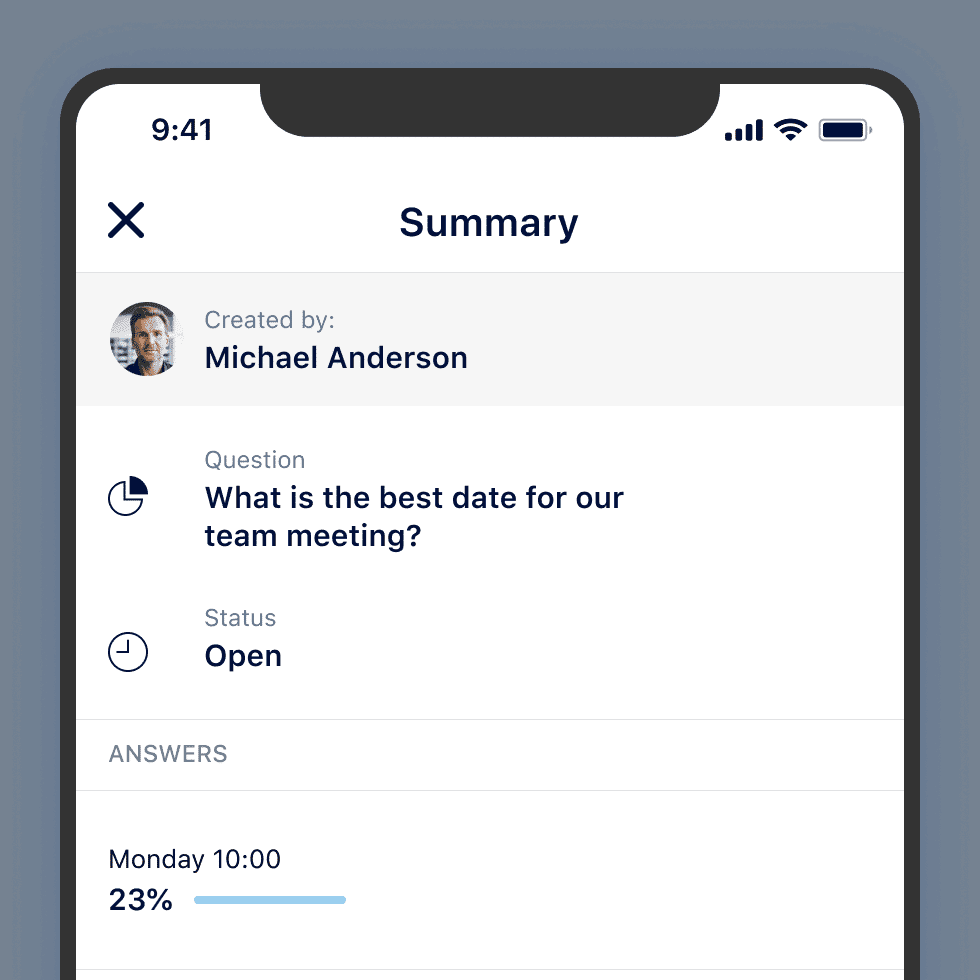 Conduct surveys of any kind
For any strategist, there is nothing more decisive than the direct opinion from the place of action, the store. Employee surveys on campaigns, experiences and results can be set up quickly via Teamwire. Regional managers who are responsible for several stores can also quickly ask for certain statuses.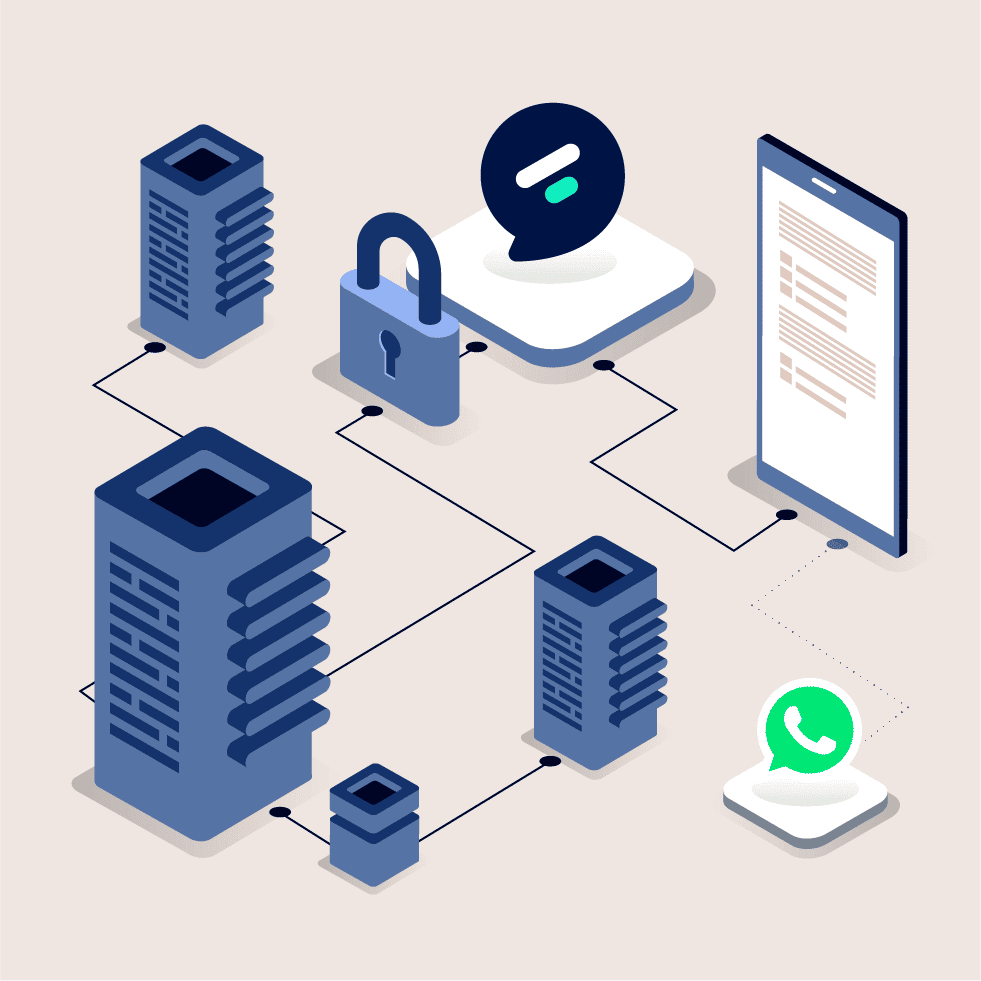 Messenger customer service
Enable direct exchange between your customer service (Teamwire) and the customer (WhatsApp) via a WhatsApp for Business API interface. All communication between both parties can take place between Teamwire and WhatsApp. The advantage: via audit-proof archiving, all shared data can be saved to the corresponding customer service file. No data gets lost.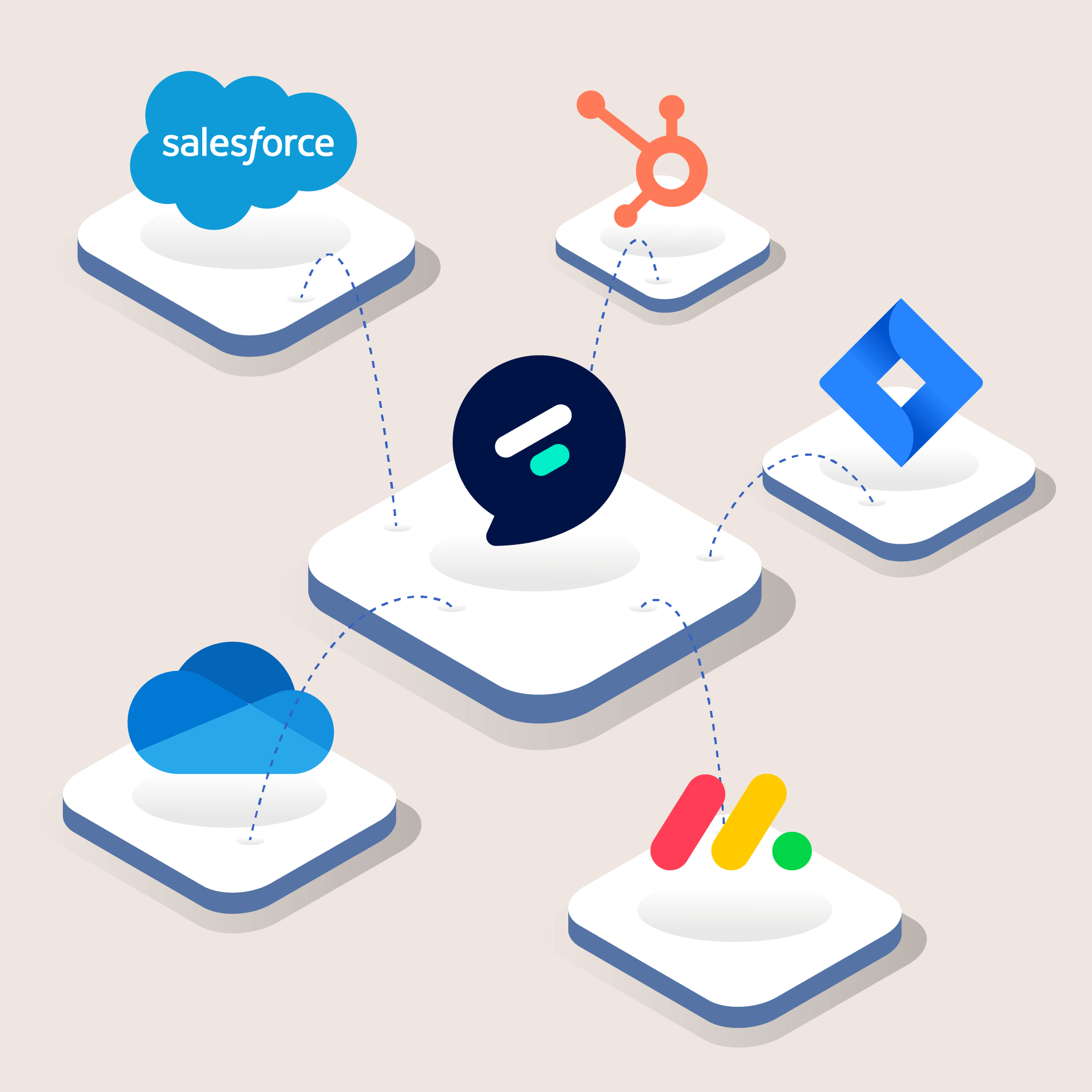 Achieve higher productivity thanks to automated work processes
Unthinkable for a classic consumer messenger, commonplace for a collaboration solution like MS Teams. Direct interfaces to retail software solutions such as merchandise management systems, ERP platforms or logistics software. Also Teamwire offers the possibility to link a system with Teamwire via open API interfaces, thus using Teamwire as a frontend for the execution of an automated process. In this way, data can be received via Teamwire or transferred to the corresponding system.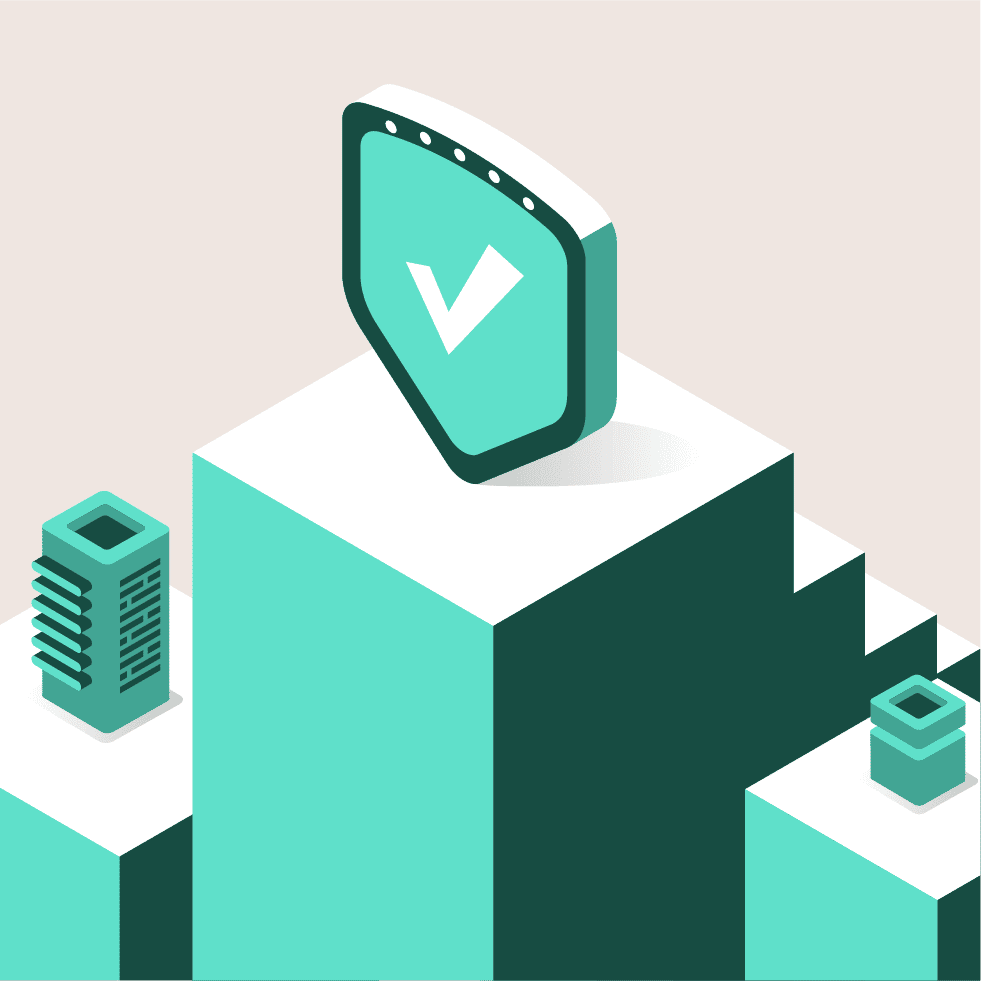 Implementing the "bring-your-own-device" principle without concern
A high turnover of mobile employees often means that they are not provided with a mobile end device or a company email address – nor do they have to be. However, so that mini-jobbers, for example, are not excluded from company communications, they can install and use Teamwire on their private mobile device without concern. Thanks to an encrypted app container over which IT managers have full control, all data is stored securely on the respective end device.
Get even more out of Teamwire!
Productivity advice at first hand, plus product news, use cases and releases