WhatsApp alternative for enterprises
Teamwire offers as a secure WhatsApp alternative for enterprises a legally compliant basis for corporate communication
GDPR compliant
Highest usability
Wide range of application options
Efficient communication without security gaps
This is why a WhatsApp alternative is necessary for companies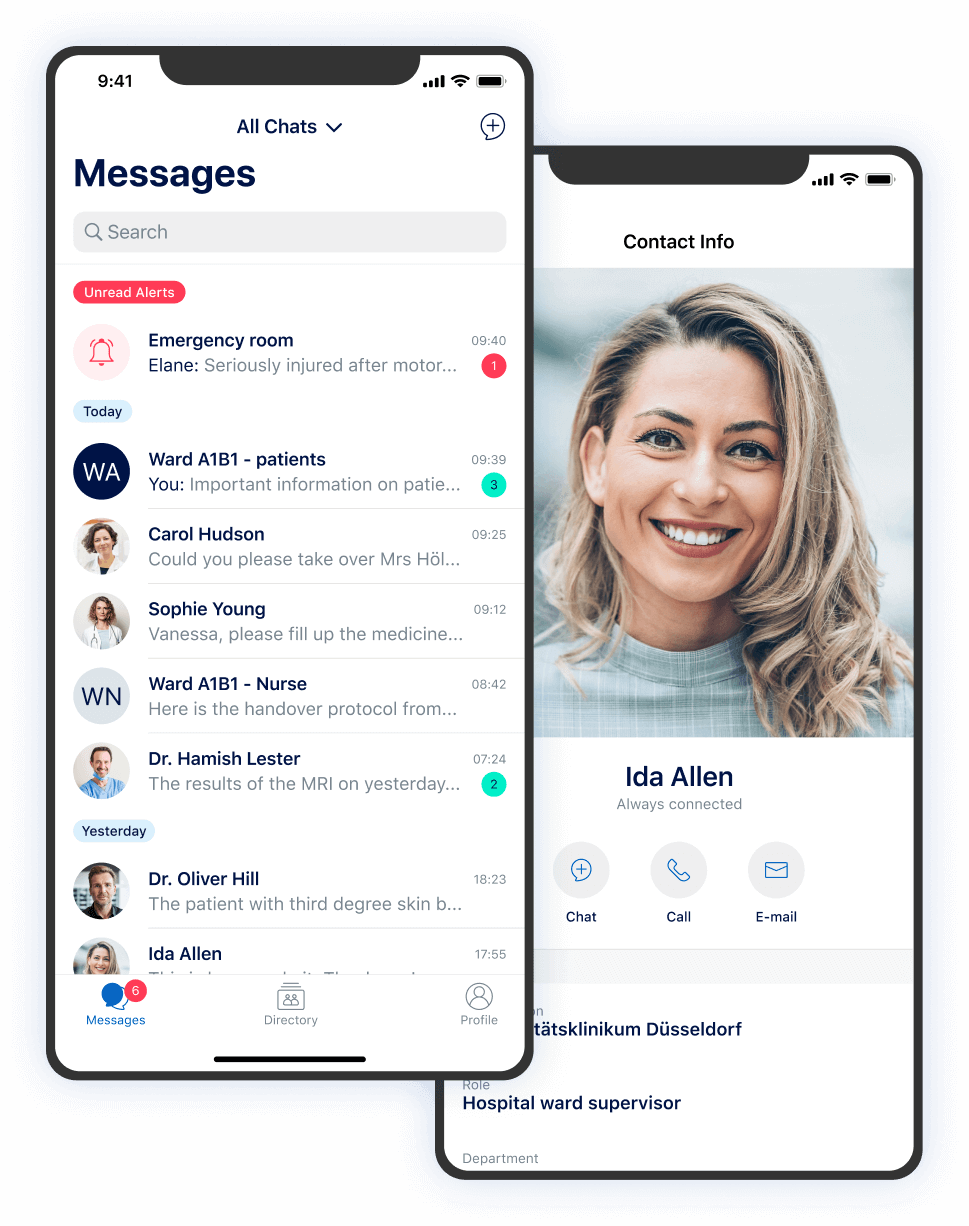 Messenger technology has become an indispensable part of everyday digital communication. For private use, WhatsApp is the leading communication solution thanks to its simple and reliable application.
For corporate communication, however, different standards apply – on the one hand, high agility is required to communicate effectively, while at the same time the issue of data security is incomparably more critical here than for a private messenger. A WhatsApp alternative for companies must not only be easy to use, but above all absolutely GDPR compliant in order to be able to guarantee secure information exchange and business conversations. Teamwire ensures the highest security standards for your communication and data, offers you absolute data sovereignty and meets all compliance requirements.
As a WhatsApp alternative for businesses, Teamwire offers intuitive features that encourage employees to continuously use the app and communicate consistently through a positive user experience. At the same time, relevant business features generate added value – even communication with contacts outside the company can be carried out quickly and confidentially with Teamwire.
GDPR compliant thanks to seamless data sovereignty
Data protection: What makes a WhatsApp alternative for businesses GDPR compliant?
In order to meet the GDPR requirements, it is imperative that a messenger takes data economy, data protection, data avoidance, and data sovereignty into account in its functions. In terms of GDPR compliance, Teamwire is a perfect WhatsApp alternative for businesses. With data storage in Germany, strong privacy settings and regular server data deletion upon customer request, complete data protection is reliably guaranteed.
No data storage outside the EU
Free choice of storage location (private cloud, on-premise)
Privacy based architecture
No address book storage
Audit-proof archive for communication and audit logs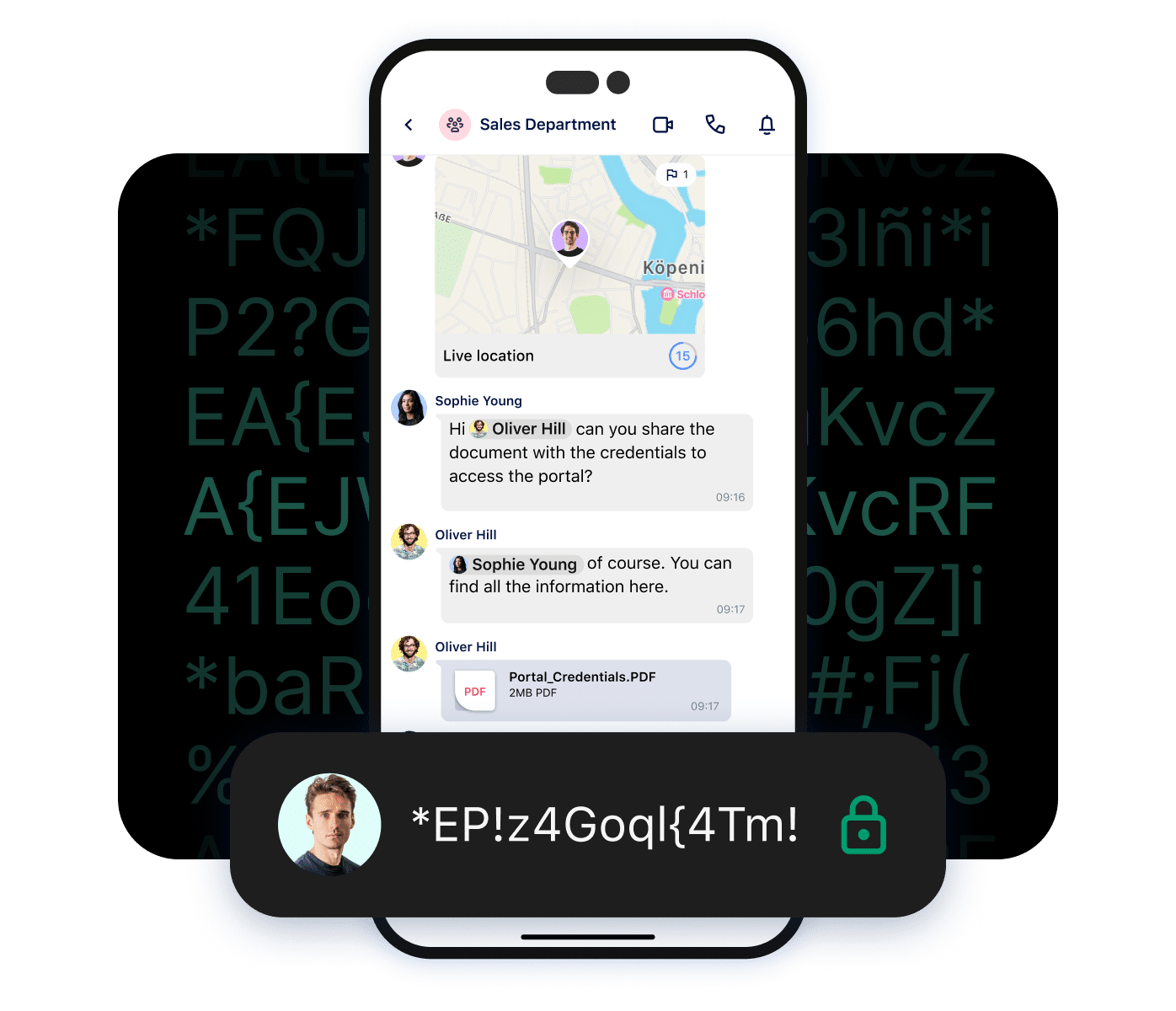 Comprehensive range of functions – Suitable for all use cases
These are the possible use cases of our WhatsApp alternative for businesses
As a WhatsApp alternative, the Teamwire enterprise messaging app offers much more than just a secure messenger for corporate communications. As a tool that connects the entire workforce, Teamwire is available on smartphone, tablet and desktop, connecting mobile or remote employees with on-site employees in real time.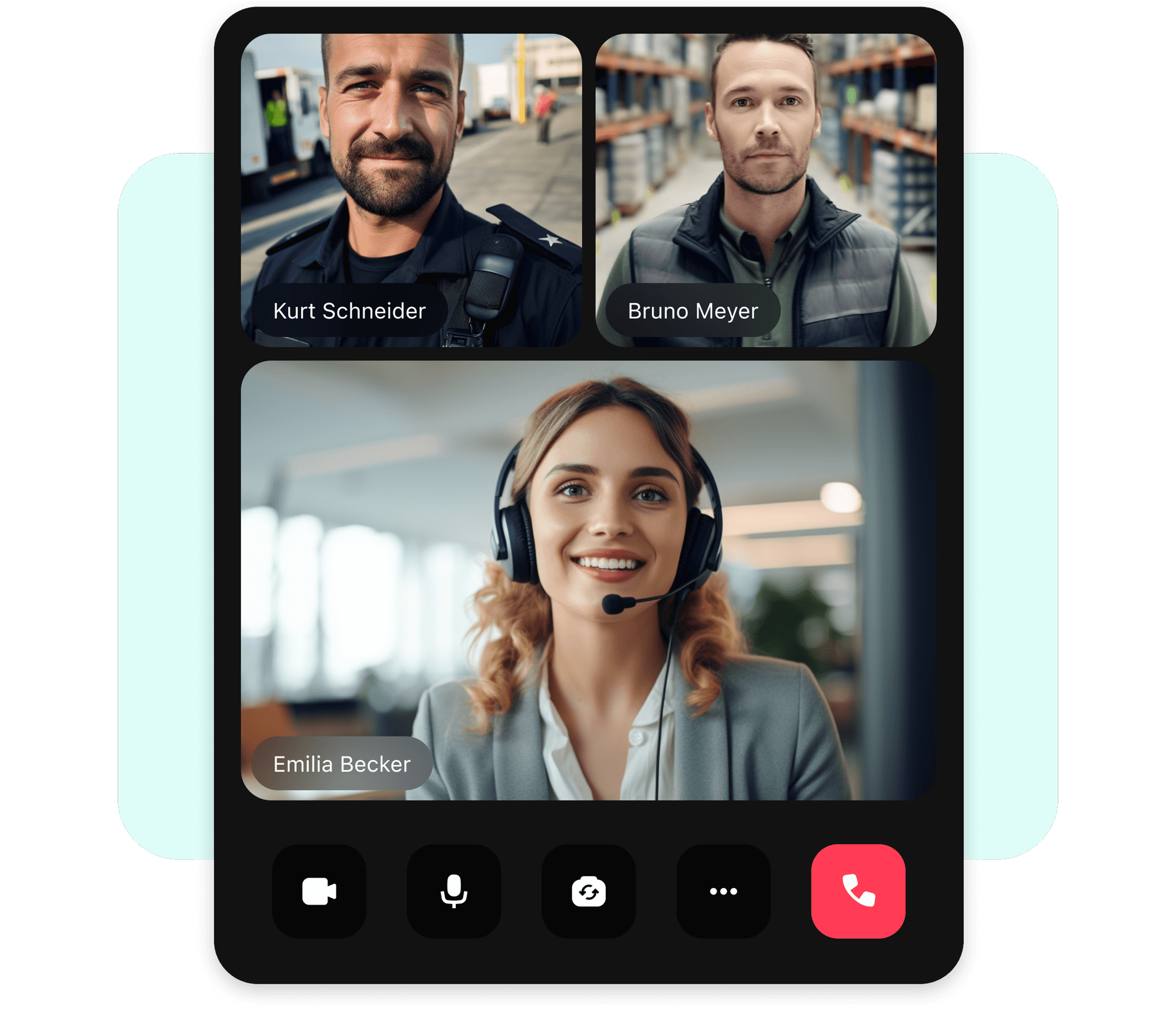 Instant messaging (1:1 and group chats): Direct messaging and group chats enable team coordination without wasting time.
Distribution lists and broadcasting: Distribute messages across the enterprise with distribution lists and broadcasting.
Status messages (alerts, announcements, and notes):Color coding makes different message types instantly recognizable.
VoIP and video conferencing: Online meetings and video calls save time and boost productivity.
Send photos, videos, voice messages: Communicate securely across the organization in real time – whether by text, image, voice, or video.
Easily share files, calendar appointments, surveys, live locations: The messenger's real-time scheduling tools facilitate team coordination.
Professional administration & Third-Party system integration
Technical functions for efficient operations.
To offer a viable WhatsApp alternative for businesses, a messenger should make communication between employees as easy and intuitive as possible, and also impress with professional administration and third-party system integration features.
Professional administration


The professional administration portal enables central management of all team communication. Comprehensive settings for security, user management and other parameters form the foundation for controlling secure communication.
Third-party system integration
For easy data access, Teamwire integrates with third-party software via Open API – whether third-party products or in-house developments. This allows you to accelerate internal workflows and automate processes even more easily with our WhatsApp alternative for business.
The right pricing plan for your business
Our packages at a glance

Minimum users per organization: 25
Starter
For small businesses, for which basic features for messaging and sharing are sufficient
€1.75
user/month*

For small businesses, for which basic features for messaging and sharing are sufficient
License conditions:
Maximum devices per user: 1
German cloud

Minimum users per organization: 25
Standard
For organizations, that want to cover all relevant use cases from messaging to video conferences
€3.45
user/month*

For organizations, that want to cover all relevant use cases from messaging to video conferences
License conditions:
Maximum devices per user: 3
German cloud

Minimum users per organization: 25
Professional
For larger enterprises, who require advanced administration and comprehensive integrations
Price on request
License conditions:
Maximum devices per user: 5
German cloud, private cloud or 
on-premise hosting

Minimum users per organization: 25
Small companies
less than 25 users
Your company has less than 25 employees? Look at our price package for small businesses