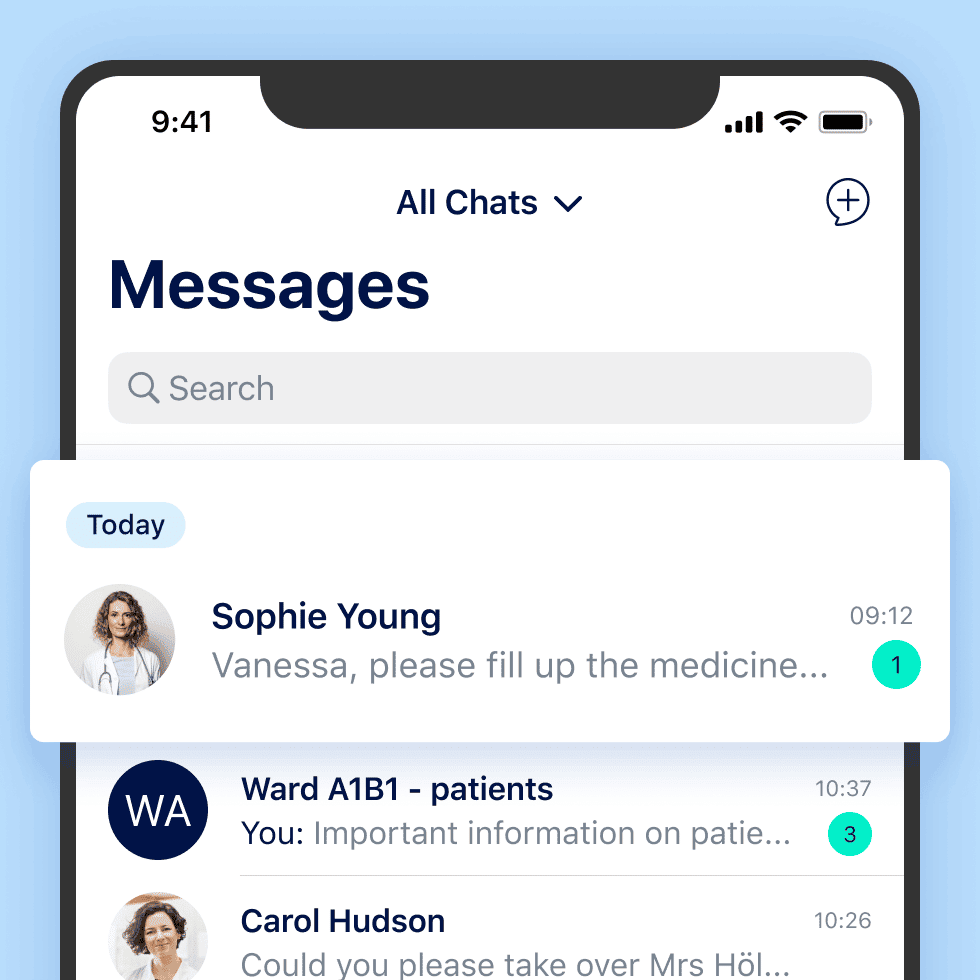 The evolution in communication – moving away from pagers and phones to smartphones and tablets
Permanent availability on duty. This is one of the most important requirements for mobile employees in the healthcare sector. Whether in institutions such as hospitals and retirement homes, or mobile care services, we support real-time communication via a multi-device app for the fastest and most effective exchange of information with each other.
We offer your teams the secure WhatsApp alternative
Good employees are characterized by acting independently. However, by proactively using WhatsApp as a communication tool to speed up corporate communications, organizations face various data protection and security issues. Provide your employees an innovative communication tool that addresses all of the communications needs and security requirements in healthcare.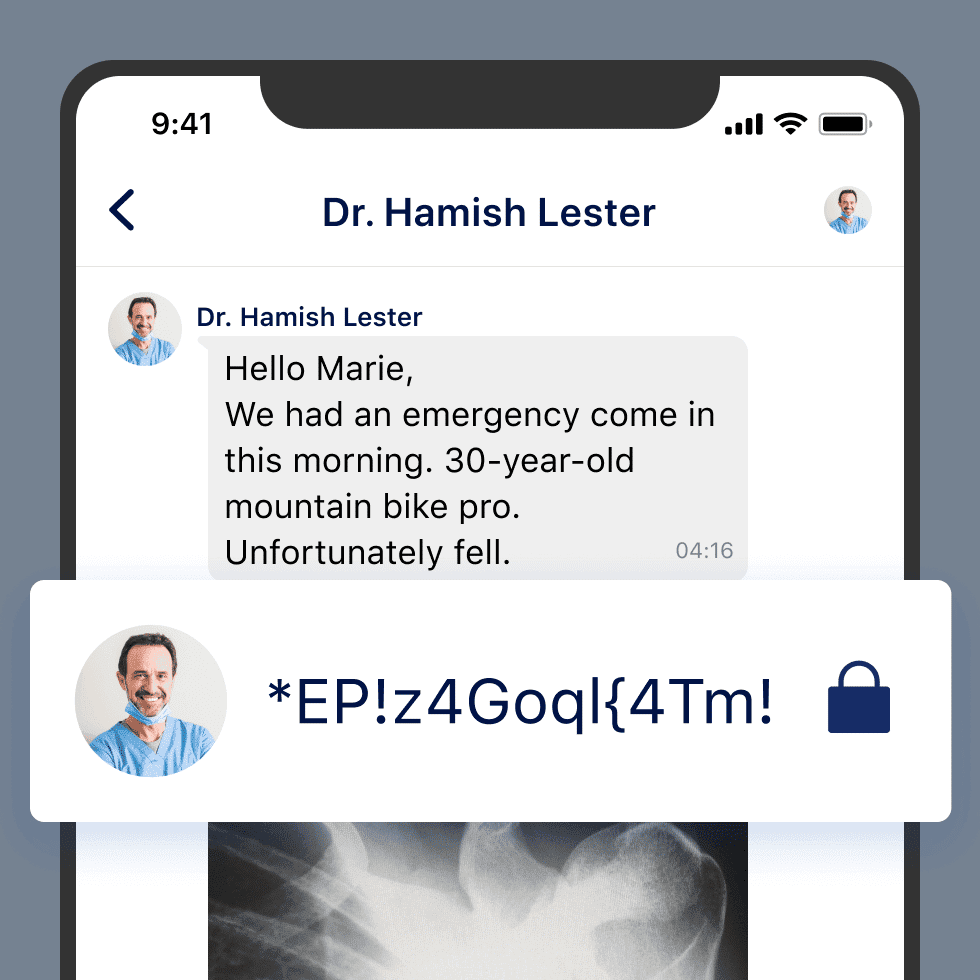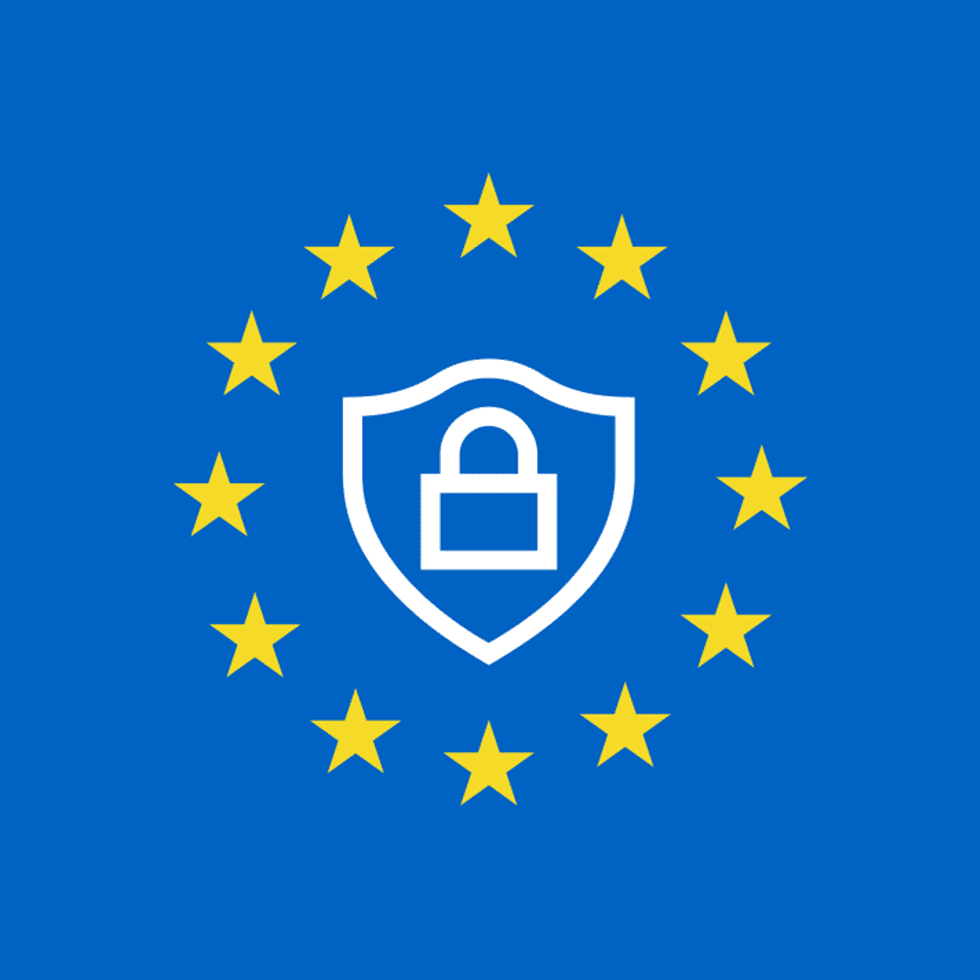 Data protection is a must-have, not a nice-to-have
Teamwire is a GDPR-compliant messenger and fully complies with all requirements of the European General Data Protection Regulation (GDPR). Our Messenger protects personal data comprehensively, is legally compliant and gives customers full data sovereignty.
For a professional organization with highest security standards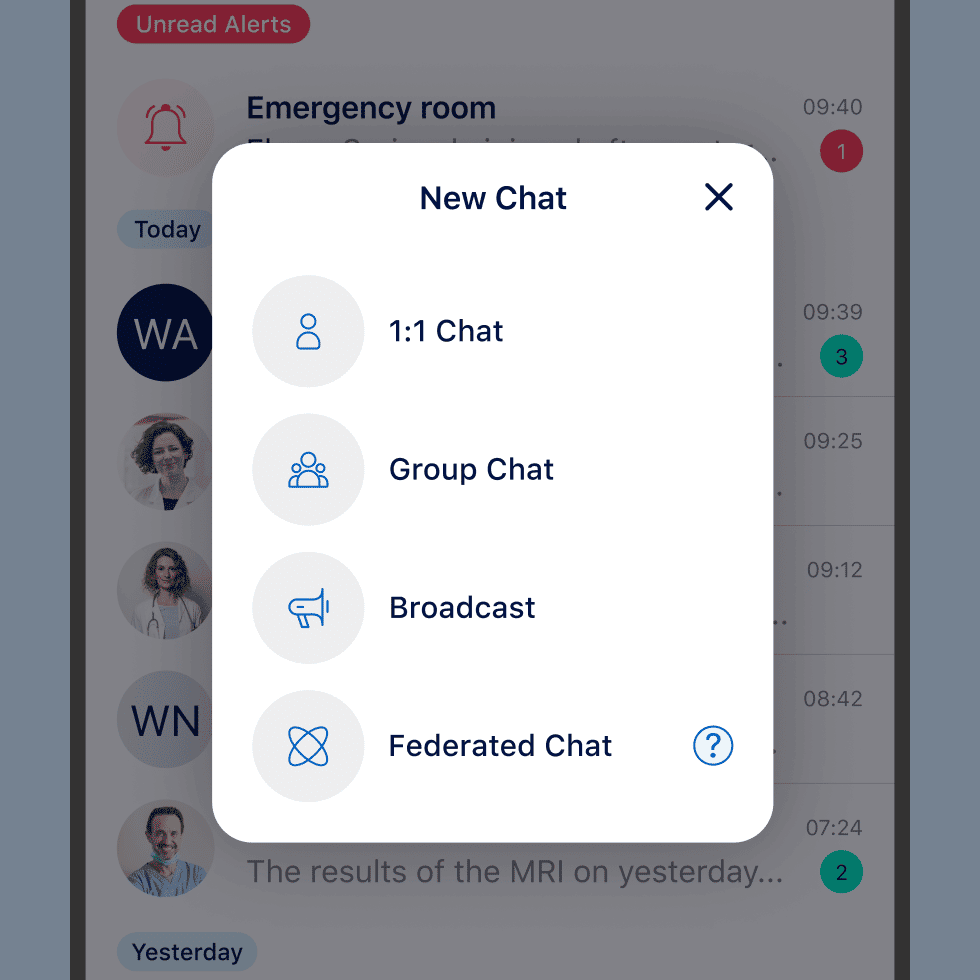 Networking of care providers
A patient is usually not treated by just one specialist, but goes through a chain of medical professionals in the care. To enable direct communication between all experts – e.g. university clinics and therapy facilities – Teamwire Federation enables exchange across organizational boundaries while maintaining the highest level of IT security.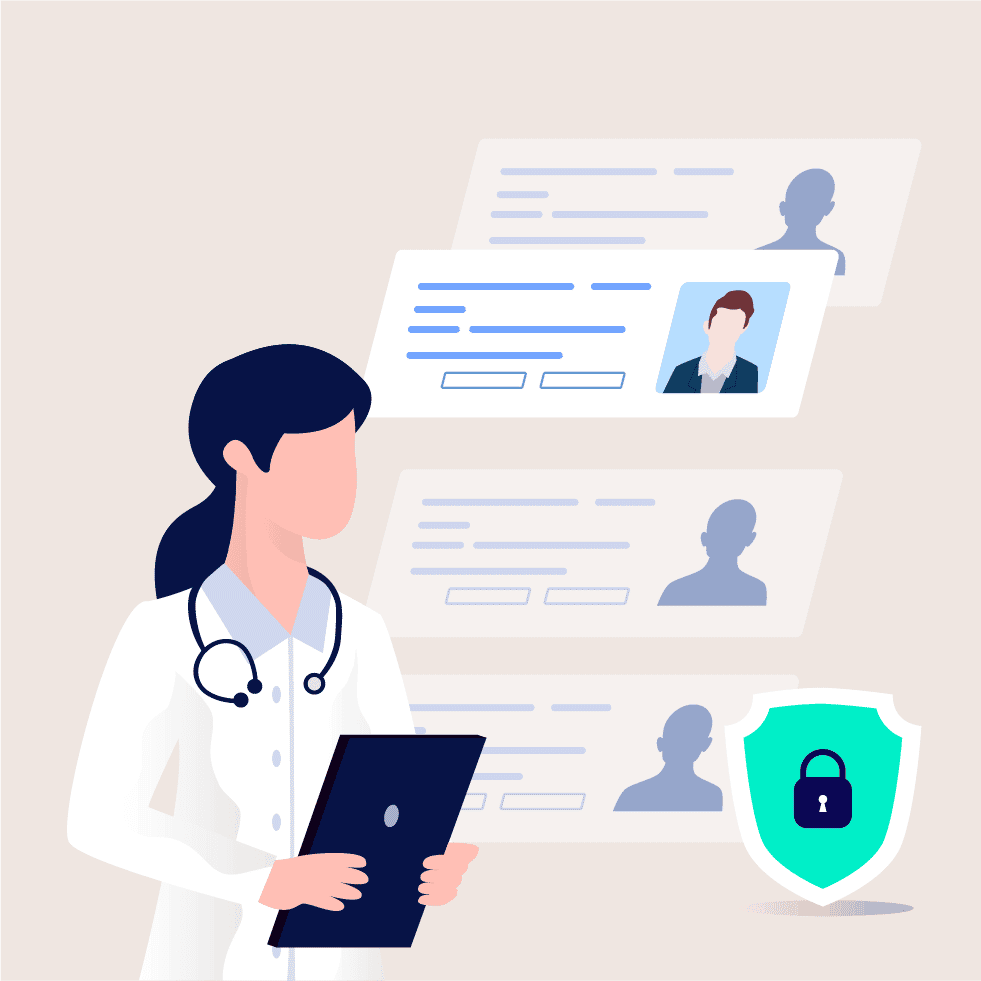 Protection of patient data and health records
Teamwire protects all confidential patient data and electronic health records. Teamwire secures communications and complies with European data protection laws as well as all data protection regulations for companies in the healthcare sector such as hospitals, nursing homes and care services.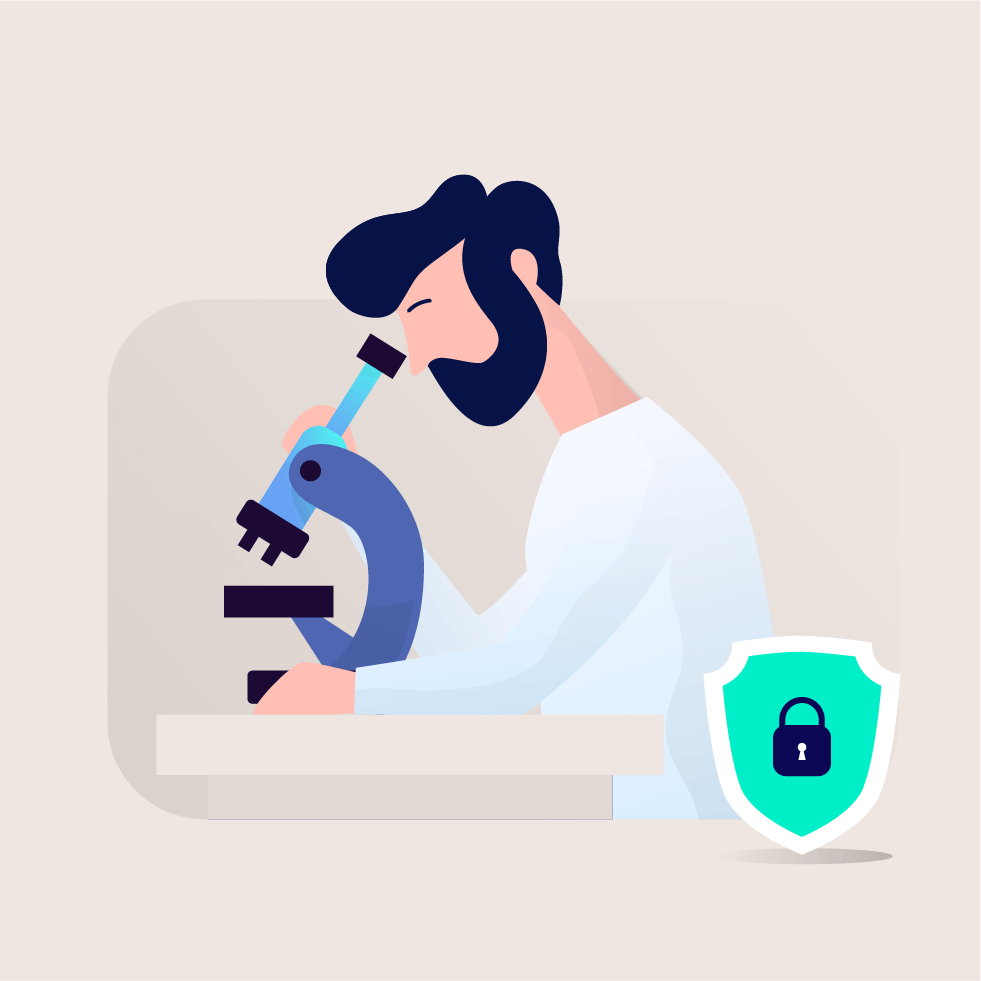 Protection of company data and intellectual property
Teamwire secures all important company data and ensures that intellectual property as well as research and development data are protected. A strong encryption ensures that the communication is carried out via secure channels and protects employees and medical teams from hacker attacks and spying.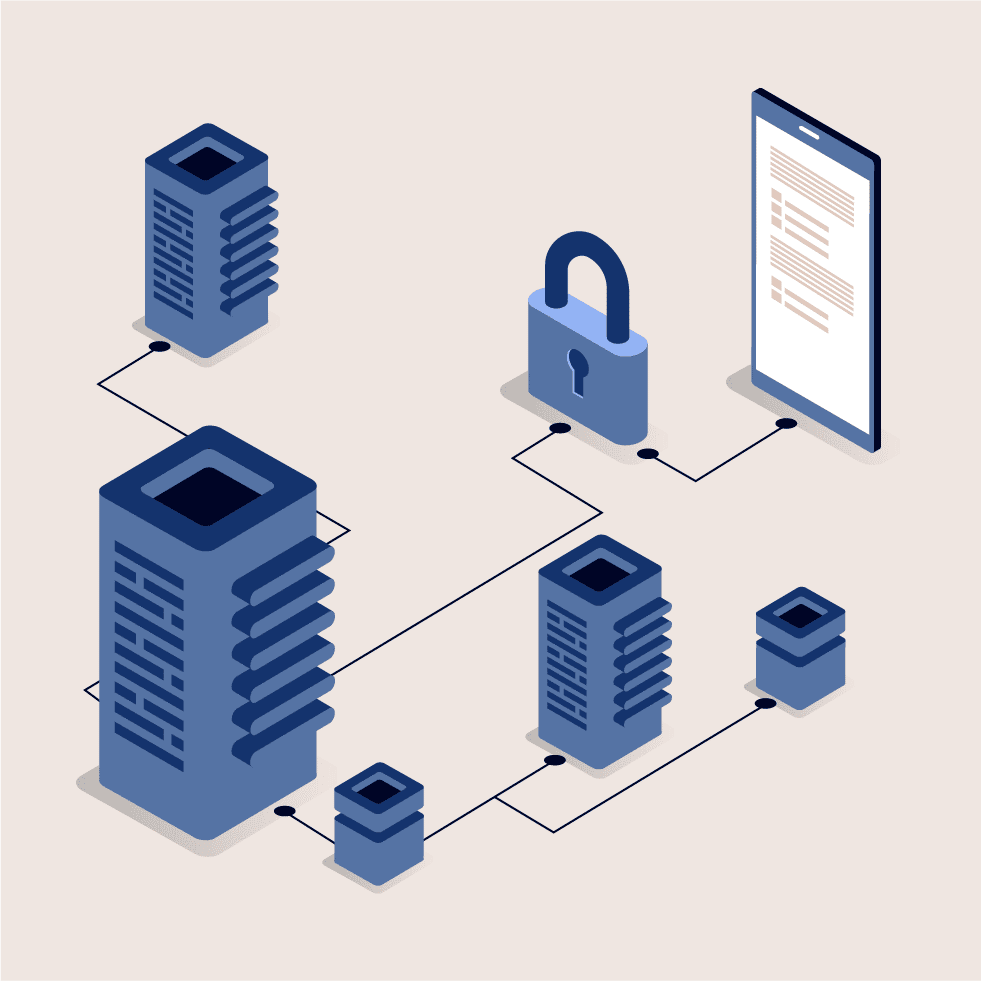 Security Policies and Data Loss Prevention
Teamwire provides comprehensive data protection, security and compliance policies (e.g. data retention periods) in order to protect data within Teamwire and on devices. In addition, Teamwire fully supports MDM/ UEM solutions and offers "data loss prevention" features in case devices get lost or stolen.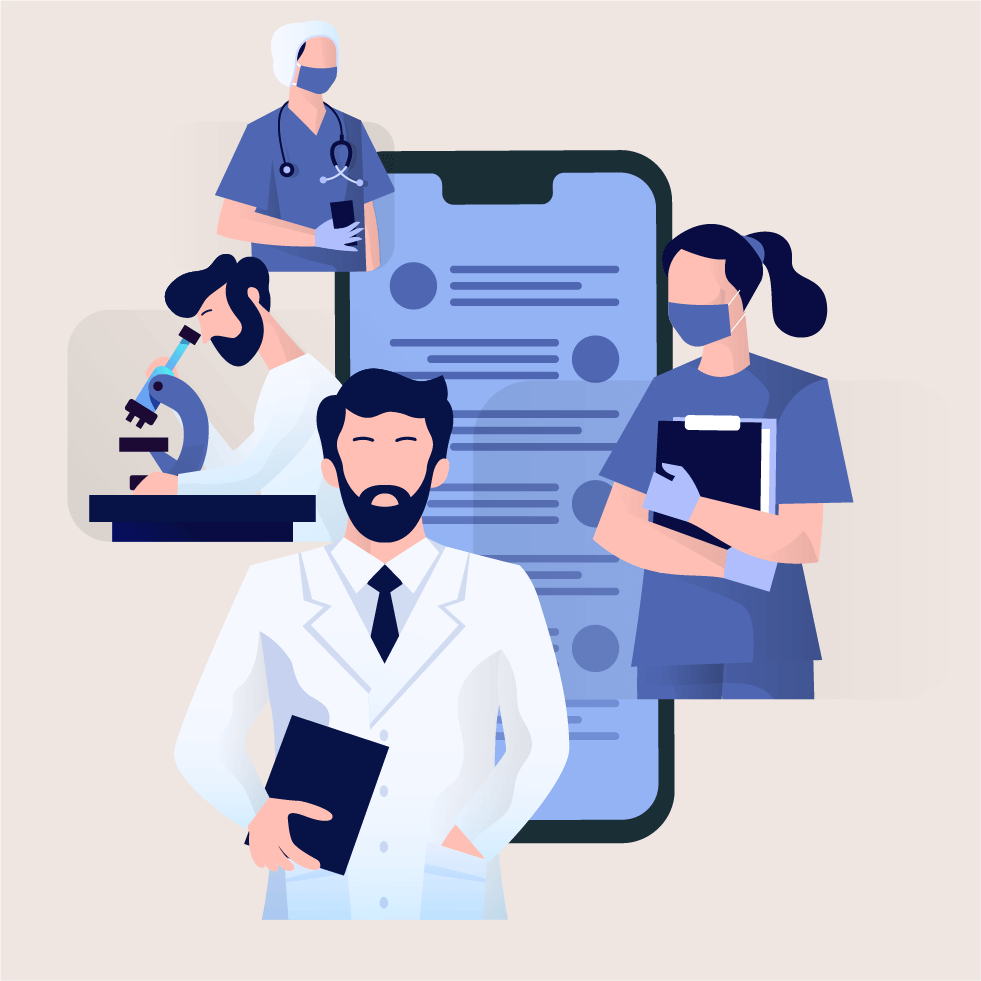 Team communication 24/7
Teamwire simplifies and accelerates the collaboration of doctors, nurses and caregivers. Whether for internal ward communication or across an entire institution, Teamwire is used for quickly addressing topics, direct real-time coordination and easy discussion of patient cases.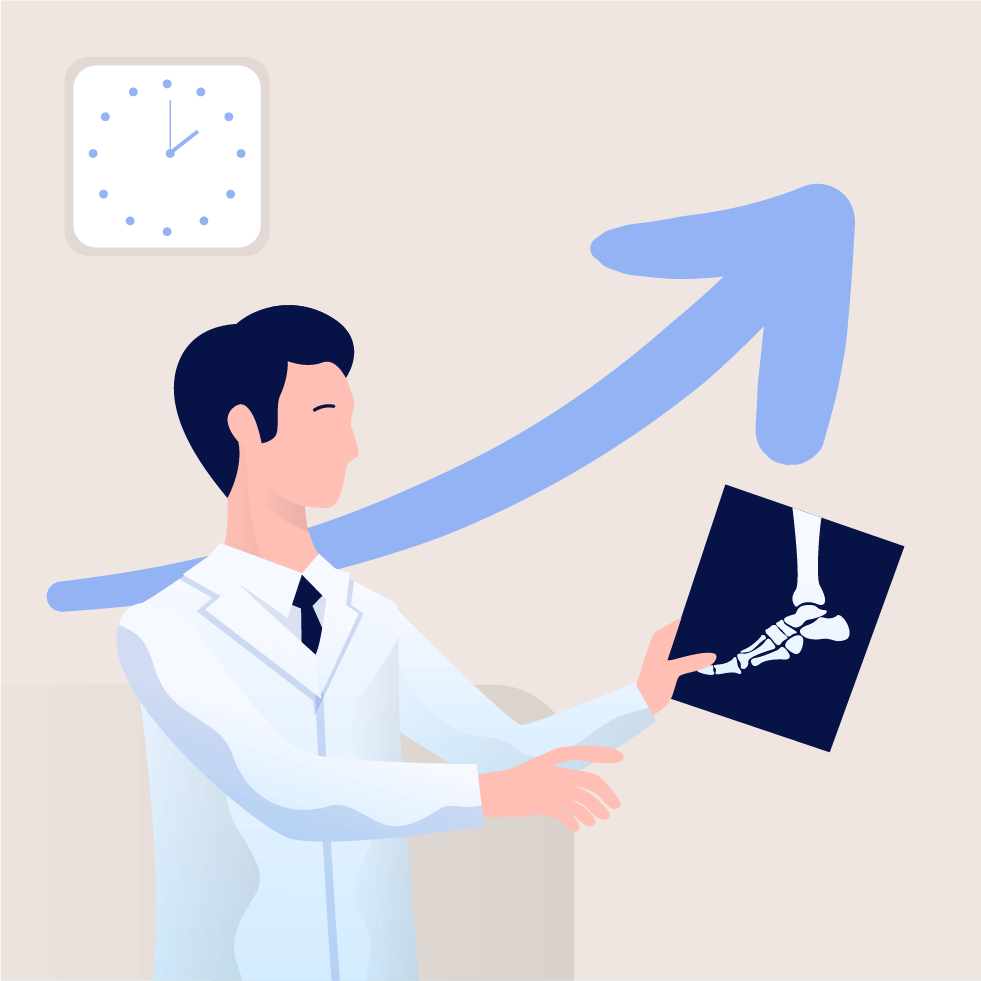 Accelerate workflows to improve patient care
By connecting Teamwire with electronic health records and information systems, your medical staff is informed directly, response times are reduced, questions are clarified immediately, and decisions are made faster. Information and documents with digital content (e.g. photos and videos) can be exchanged easily and quickly.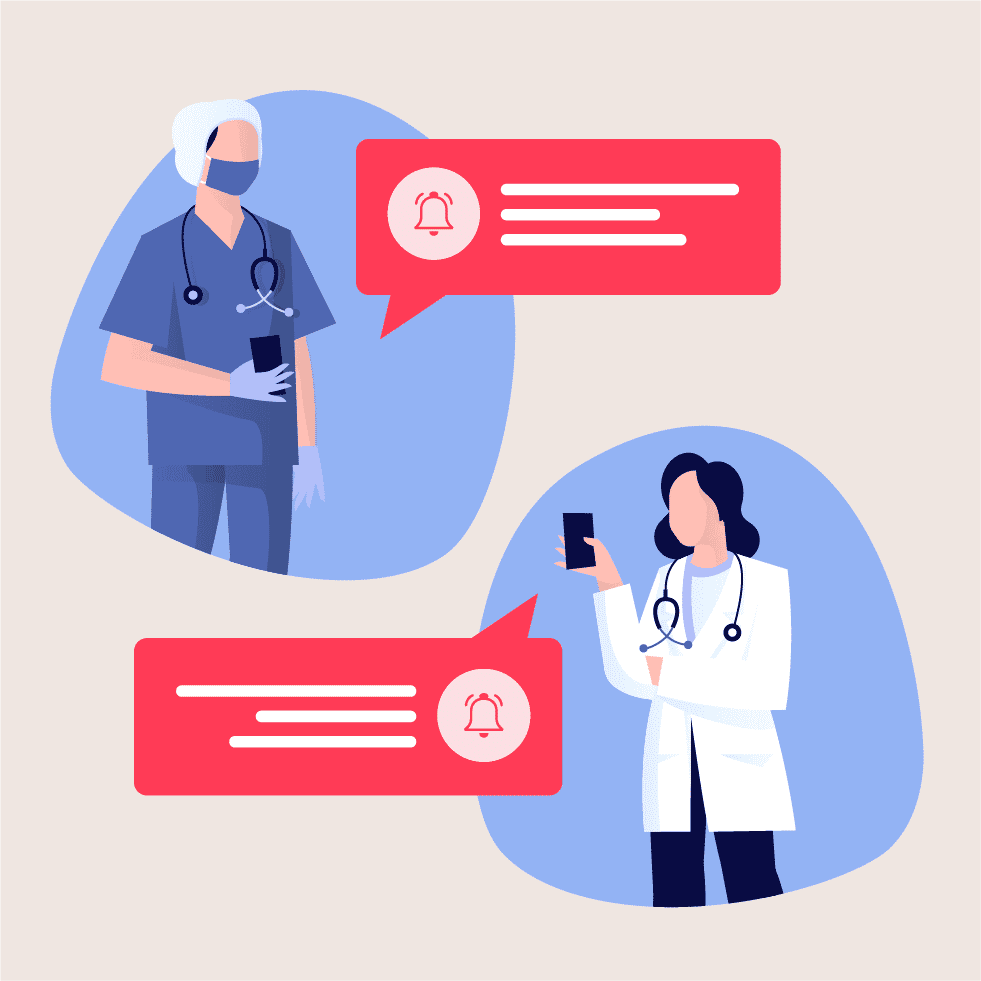 Every minute counts – Instantly connected in emergency situations
Whether it's an accident victim on their way to the emergency room by helicopter or a heart attack in the intensive care unit, alert the required medical staff and teams immediately with priority messages and coordinate emergency measures effectively.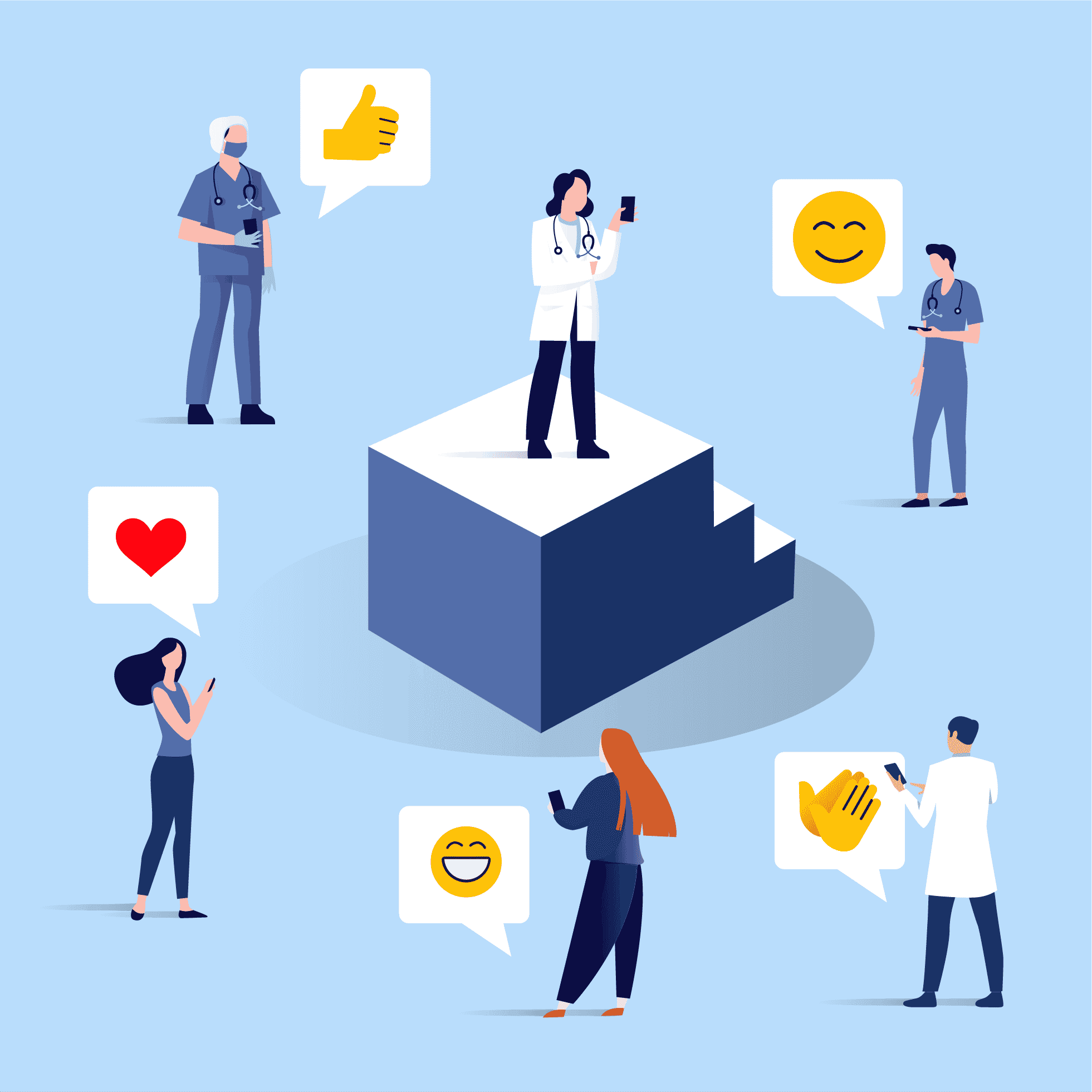 Give relevance to important information with attention messages
Often the quantity of messages in chat histories is very high. This can happen between colleagues in 1:1 chats, but also in group chats. The more messages, the more different topics get mixed. With attention messages the more important information can be highlighted and color marked. Always stay on top of things with status messages and keep your colleagues up to date with the most important notices.
Get even more out of Teamwire!
Productivity advice at first hand, plus product news, use cases and releases
Secure. Simple. High-performing.
The secure business messenger for successful team communication.