gematik postpones TI-Messenger release until 2023
The final specifications for the TI-Messenger should have been published long ago. On February 18, 2022, the TI-Baseline 2022-1 was published. But the dates set in October 2021 for an official TI-Messenger launch have now been postponed to 2023.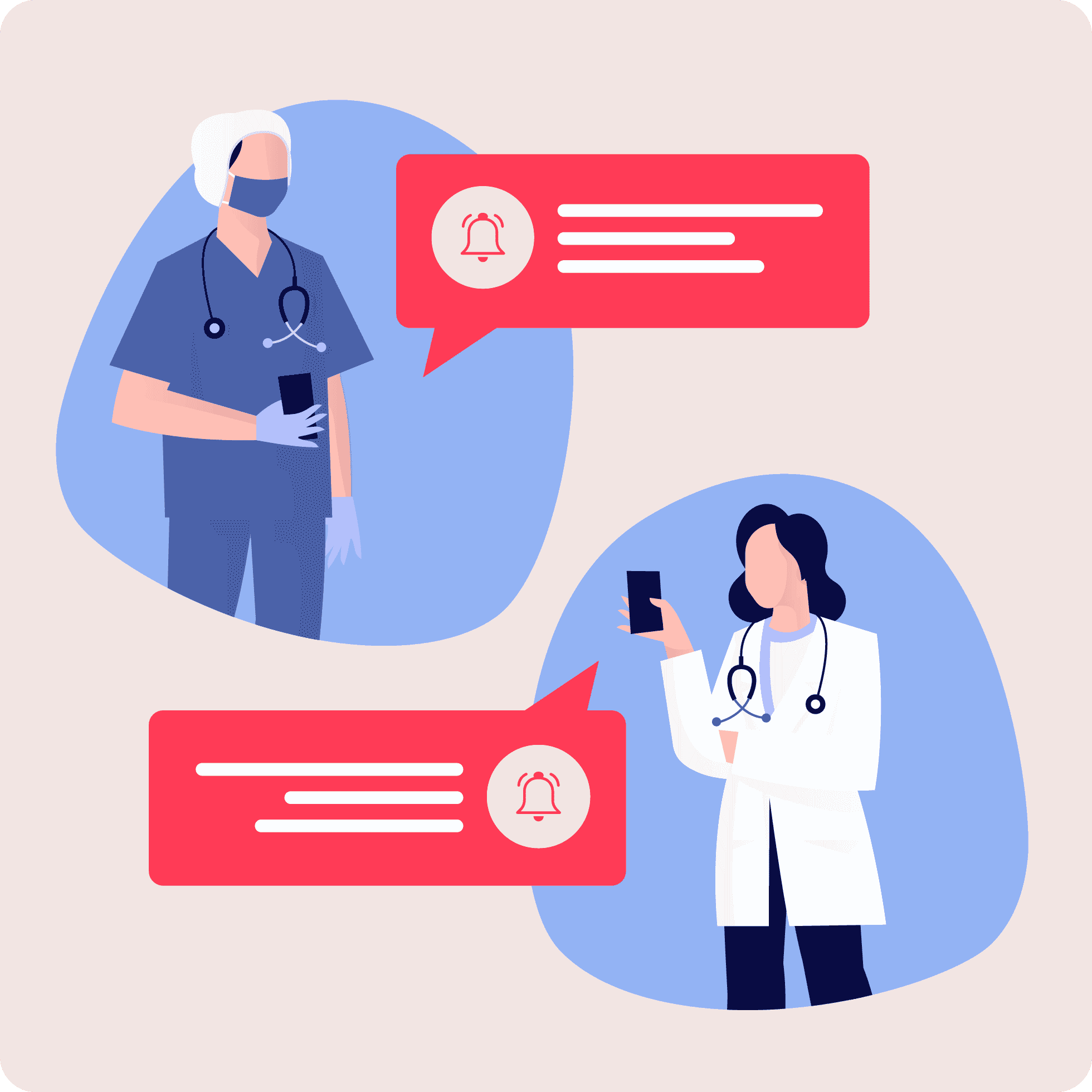 After the winter months were a bit quieter around the roadmap and rollout of the gematik TI-Messenger, it was hoped that the comprehensive overall specification package – the TI Baseline 2022-1 – would provide insight on February 18, 2022. But instead of releasing the basics of the current specifications, concepts and guidelines, gematik announced that criticisms of the initial specifications released on October 1, 2022, had been well-founded and therefore the specifications for the TI-Messenger would be revised again. The adjusted specifications are now to be published this summer.
For the development and subsequent approval of the first TI-Messengers, gematik needs a reference implementation. his should now be developed by the end of the year. After that, potential providers of TI-Messengers will be able to test the functionality and quality of their applications against this reference implementation. gematik then plans to launch the first approval procedures in spring 2023. Accordingly, the first TI-Messengers are not expected before summer 2023 – a delay of at least one year.
Despite postponement, the requirements of the development stages remain the same
gematik has divided the TI-Messenger roadmap into stages – a total of three expansion stages. The first development stage stands for a secure, cross-sector instant messenger that enables text messages, as well as image and sound transmission. Only in stages 2 and 3 will more complex implementations such as video chat, integrations into e.g. the e-prescription and the integration of health insurance companies and insured persons be considered. Stages 2 and 3 were originally planned for 2023 and 2024, respectively. Given the current postponement of stage 1, it is likely that stages 2 and 3 will also be significantly delayed. Thus, next year will initially see a very simple messenger that will not meet many healthcare requirements.
Stagnation in digitalization again 
A delay in development means nothing less than once again failing to meet digitalization fast enough. The German healthcare system will fall further behind in international comparison – in this case, especially in the category of communication and collaboration. But can the healthcare sector afford to take another step backwards? And can healthcare organizations – such as clinics, hospitals, rehabilitation centers, retirement homes, doctors' offices and nursing services – simply wait it out?
Teamwire CEO Tobias Stepan sums it up: "In development stage 1 of the gematik TI-Messenger, the product will correspond in terms of functionality to an instant messenger that was on the market 3-4 years ago. In addition, there will be numerous quality defects and bugs, as is common when launching technical products. We and some other established messenger providers therefore still hope and demand that gematik deviates from the rigid concept of the TI-Messenger and, instead of reinventing the wheel, focuses on connecting existing messengers and solutions and creates a standard for this. This would better serve progress, patient care and the digitalization of healthcare."
Learn about the concerns we raised about the gematik TI-Messenger before the timeline shift in our statement on the TI-Messenger.
Our advice: take the initiative yourself
In today's world, messengers are a standard communication solution and it's hard to imagine everyday use without them. But what happens if healthcare organizations rely on the gematik TI-Messenger and continue to wait for this solution?
First, staff will look for other ways to be able to communicate quickly and effectively. And possibly communicate via WhatsApp, Signal and Telegram. This will lead to shadow IT and may lead to major privacy issues and dangerous cybersecurity incidents.
Second, the organization will fall well short in productivity, effectiveness and patient care of what can actually be achieved with mobile and digital communications today. Even a simple ROI calculation can demonstrate the economic contribution of an out-of-the-box messenger solution for healthcare. It should therefore no longer be questioned whether a messenger is needed in the healthcare sector. Rather, consider what an organization loses in productivity each day it operates without a messenger. In our blog post "Business Messenger – helpful tool and lifesaver", we bundle typical application scenarios for digital communication in healthcare and show you the many possible areas of utilization for a messenger.
Third, healthcare organizations may have to wait a very long time for a mature TI-Messenger. The TI-Messenger development project is very complex and often problems in such projects only become apparent during development. This means that further delays cannot be ruled out.
So why wait for the gematik TI-Messenger when there are already mature messenger apps for the healthcare market that cover all the requirements for a communication solution? We would like to invite you to bridge the gap until the release of mature TI-Messengers with an established and proven messenger like Teamwire. Due to the delays and uncertainties, we offer Teamwire for clinics, hospitals and healthcare organizations with very flexible terms and conditions. This means you get an innovative, scalable, and secure messenger right away, and then could switch to TI-Messenger later if needed. For assistance, also use our business messenger choice checklist to help you decide on the right solution.
We are here for you!
You don't want to wait any longer and make your staff's daily work easier with messenger communication? Then contact us and arrange a consultation. We will be happy to provide you with advice and support.
Related Reads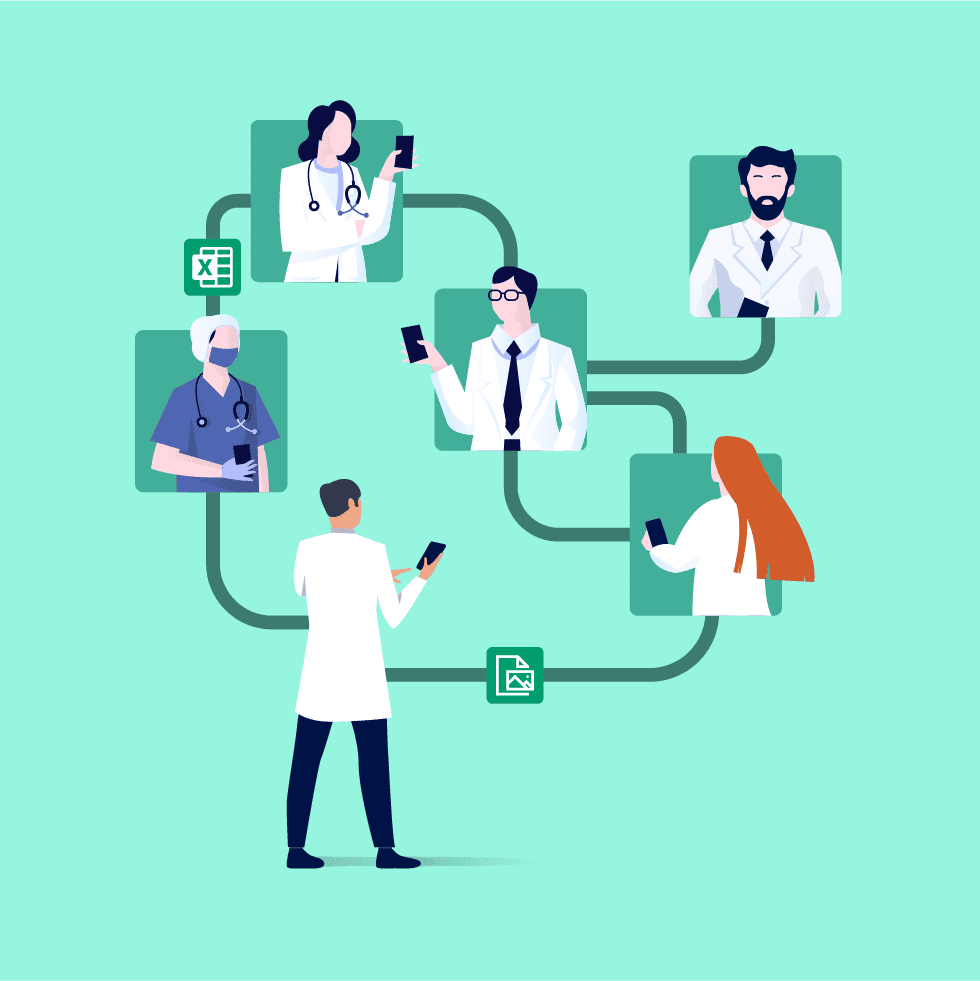 Only if communication in the healthcare sector is fast, smooth and leak-free, optimum patient care can be ensured. Read the blog post to find out how a business messenger can be a helpful tool with a wide range of uses for hospitals, rehabilitation centers, nursing homes and care facilities.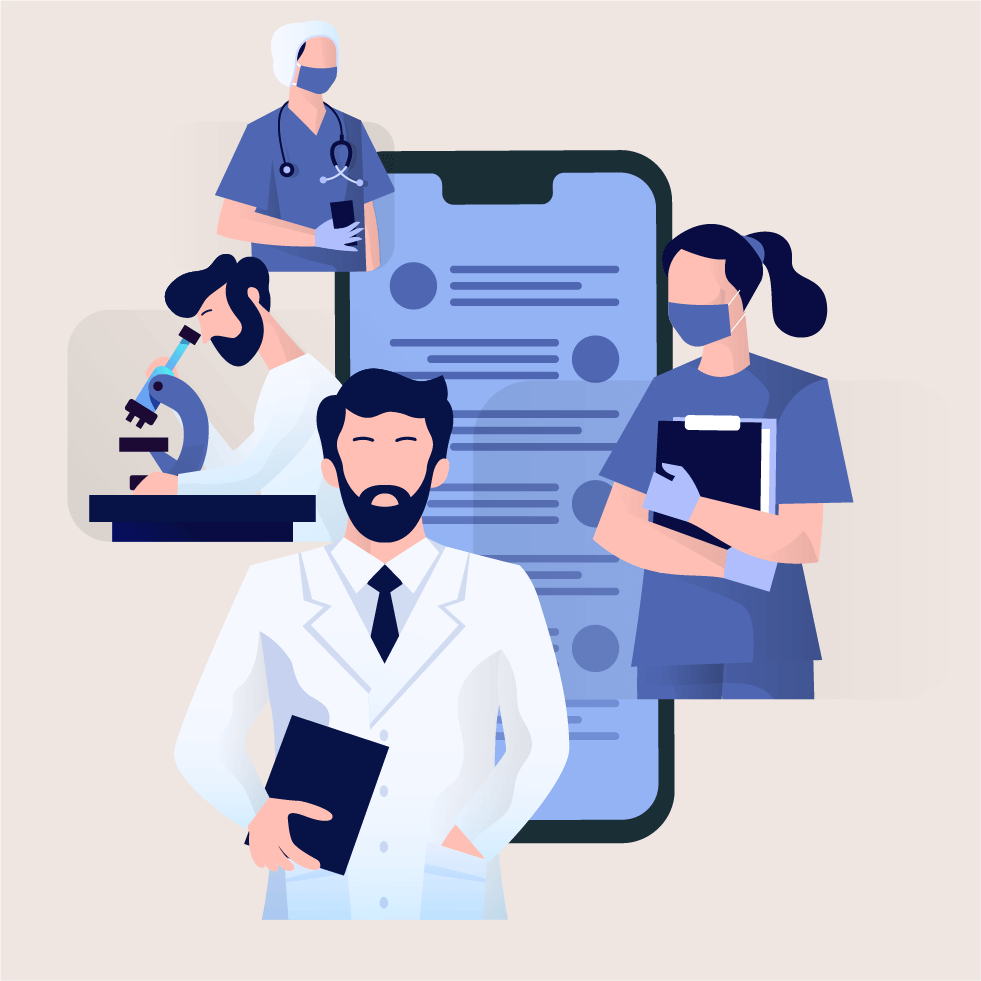 With the Telematics Infrastructure Messenger, or TI-Messenger for short, gematik aims to create a new standard for secure, interoperable instant messaging in the German healthcare system. But what sounds like a good thing in its core brings several challenges with it on closer inspection.