it-daily takes the topic by the horns – New Work
it-daily, the initiator of the virtual and interactive conference, is offering a day program that focuses entirely on the topic of New Work. The topics include home office, collaboration tools, multiflexible working, and much more. In order to cover all subtopics around New Work, it-daily offers a total of four topic clusters, which will be filled with user presentations, live demos, interviews, case studies and discussion rounds:
#1 Unified communications
#2 "Deskless Workforce"
#3 Remote/hybrid working environments
#4 The Tomorrow Office
Teamwire supports the "Unified Communications" topic cluster
Teamwire's Marketing Director, Martina Yazgan, will make the first contribution to the digital event directly in the morning, starting with the unified communications topic cluster. Starting at 9:05 a.m., she will address the topic of "Corporate communications in transformation – How an "Oh, oh" state can turn into a "Yee-haw" mode. Martina Yazgan will work out which digital communications solution is most suitable for companies and their employees.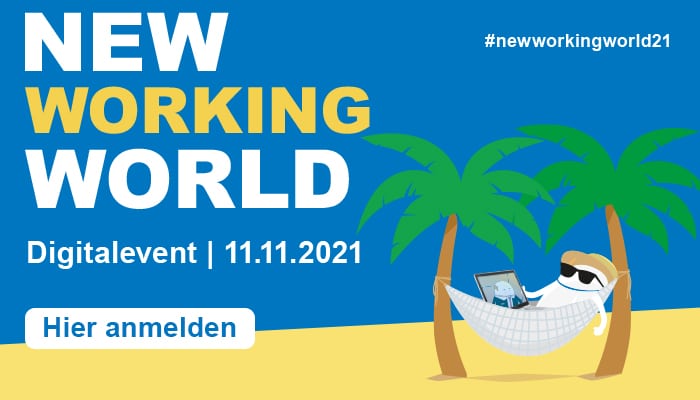 Teamwire's prior publication in the form of a business article
To give you a first taste of the live event already today, we have had a matching business article published. The article "My Companion, the Business Messenger" explains in detail what triggers a New Work era in the internal communication of companies and how business messaging simplifies the exchange among colleagues. And so it does with full data protection and security.
Sign up for free
New Working World is a free-to-attend format. Take advantage of the free participation and be inspired by interesting presentations throughout the day. All presentations will be held in German and will also be available as a recording afterwards. You can register free of charge under the following link.
We are looking forward to your registration and hope to meet you in the live chat.