Teamwire as part of the Vodafone eleVation Digital Days
From April 27-29, 2021, the time has come! With over 100 speakers, 3 virtual stages and more than 50 deep dives, one of the biggest digital events will take place - The Vodafone eleVation Digital Days. As a Vodafone partner, we are pleased to be part of eleVation and to support the format with two deep dive sessions.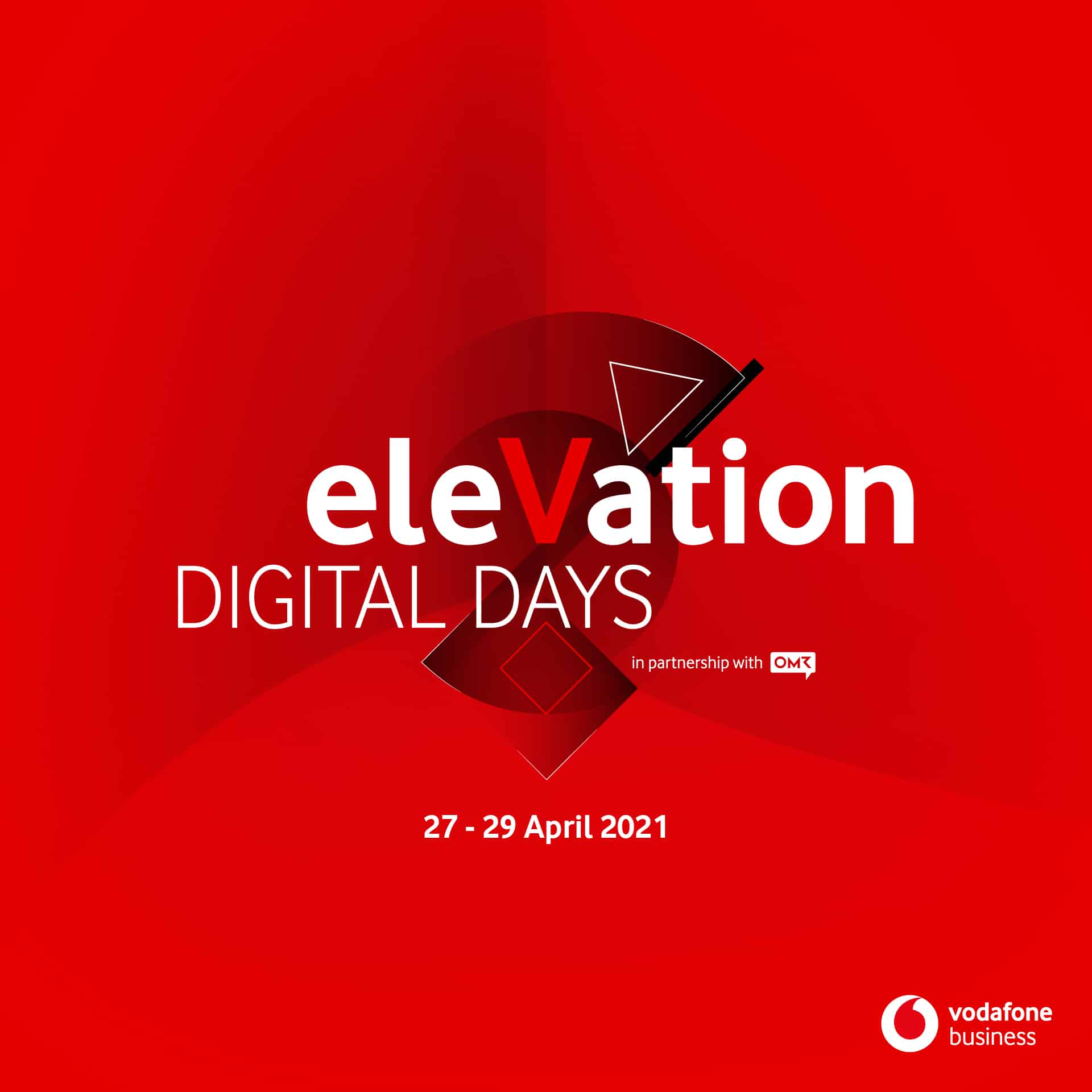 The Vodafone eleVation Digital Days will take place for the very first time. They are the inspiring driver of digitalization and focus on the current topics: New Work, Tech Trends, Digital Society and New Industry.
#eleVation21
The agenda of the digital event features top-notch speakers & experts. Here you can look forward to familiar faces like Prof. Clemens Fuest, Verena Pausder, Dr. Teo Pham, Dr. Julia Shaw, Peter Blair Henry or Philipp Westermeyer.
In addition to the inspiring thought leaders, you as a visitor can learn and exchange information about product insights and innovative technologies at subject-specific Deep Dive Sessions.
Take the opportunity and visit the Teamwire Deep Dive Sessions, presented by Teamwire Managing Director Tobias Stepan. The Deep Dives are industry-specific and focus on security authorities and healthcare.
The following sessions are scheduled as follows:
(please note: the sessions are hold in German)
The Communications Evolution in Healthcare (Die kommunikative Evolution im Gesundheitswesen) | April 27, 2021 | 2:00 pm-1:45 pm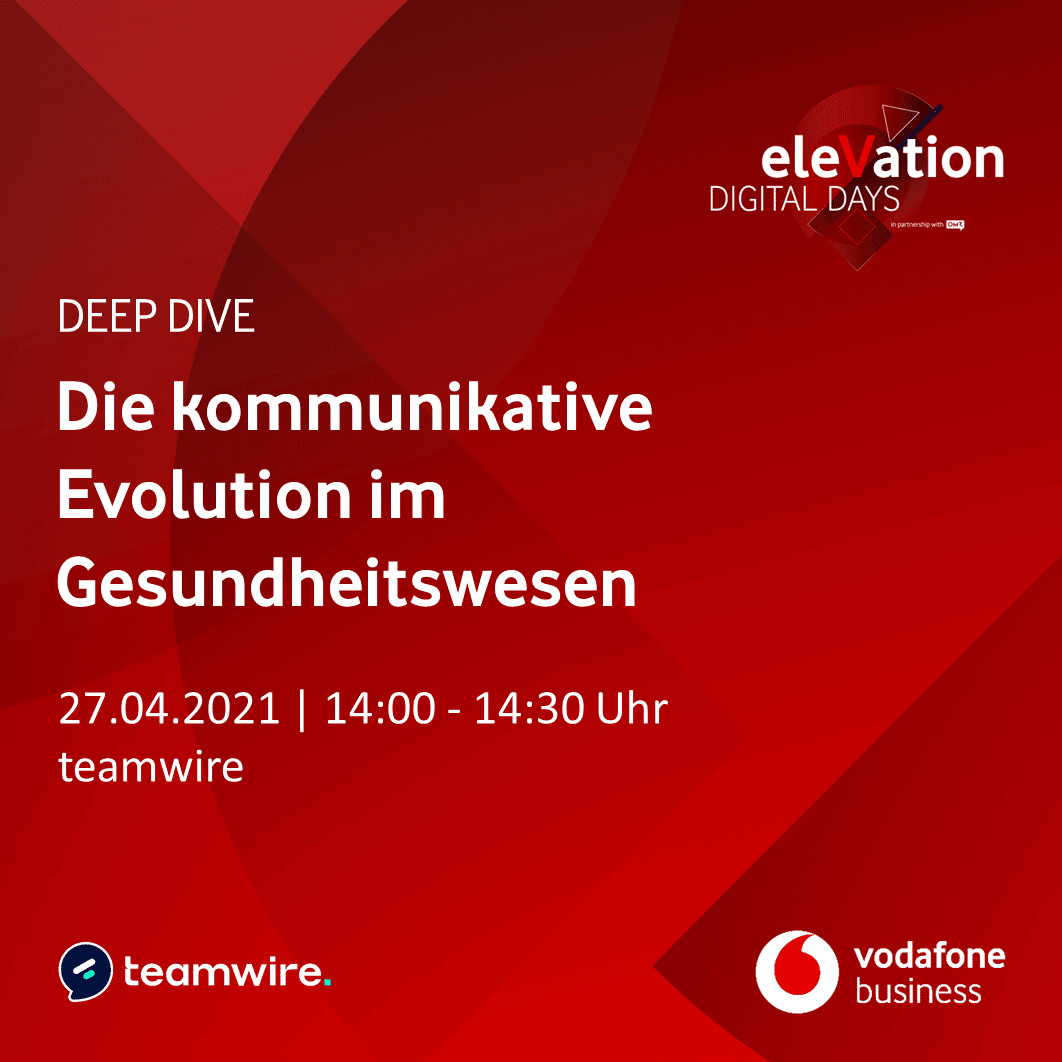 Optimizing Operational Communication & Optimizing Operational Capacity (Einsatzkommunikation optimieren & Handlungsfähigkeit der Einsatzkräfte sichern | April 29, 2021 | 2:00 pm-1:30 pm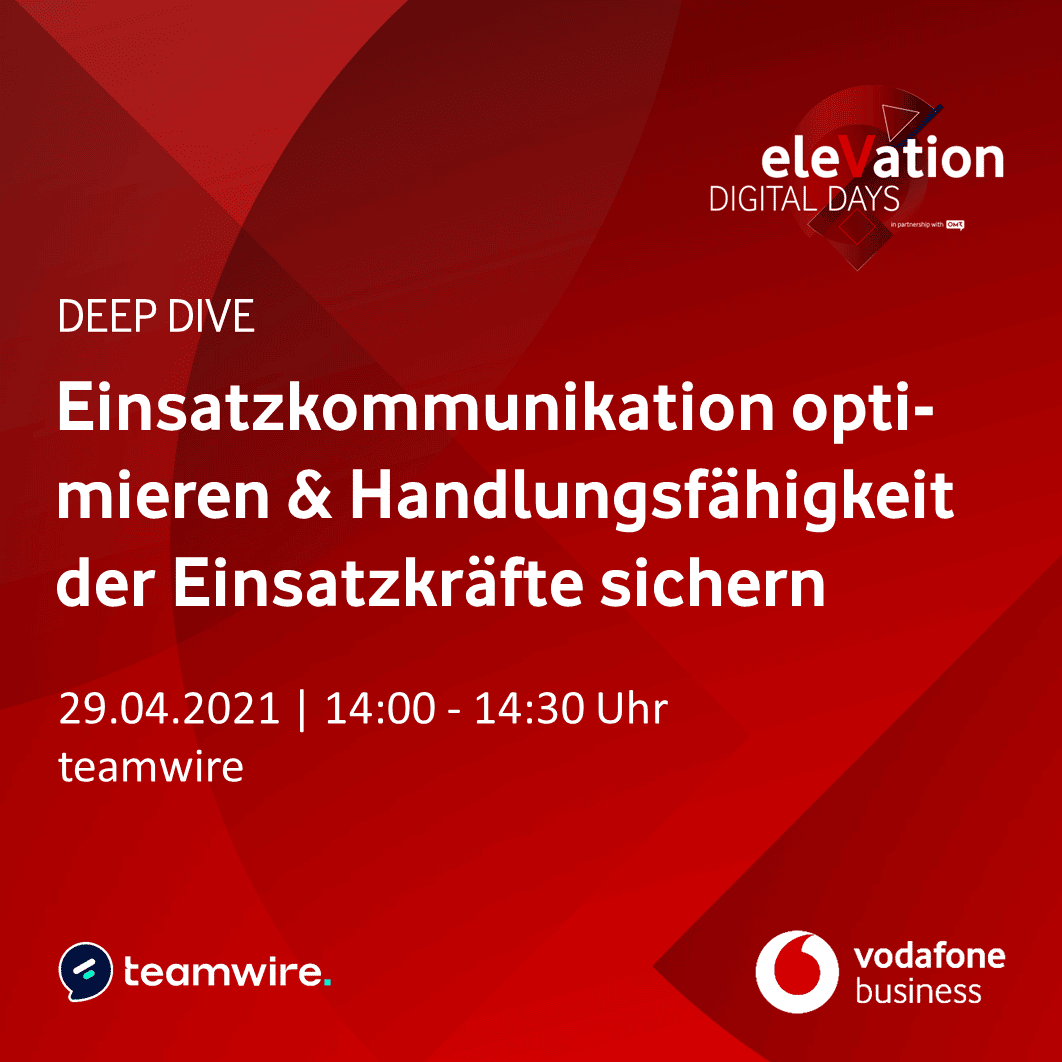 During the keynotes, our Teamwire Sales Director Gianfranco Pizzata will answer all your questions in Live Q+As.
Don't miss the Deep Dive Session of our partner ISEC7
Additionally, we would like to draw your attention to a Deep Dive Session of our partner ISEC7 – the global provider of services and software solutions in the area of Digital Workplace & Enterprise Mobility. It will take place directly after our first Deep Dive Session.
Email & Secure Messenger as a Communication Tool for Governments, Agencies & BOS (E-Mail & Secure Messenger als Kommunikationswerkzeug für Regierungen, Behörden & BOS) | April 27, 2021 | 2:45-3:30 pm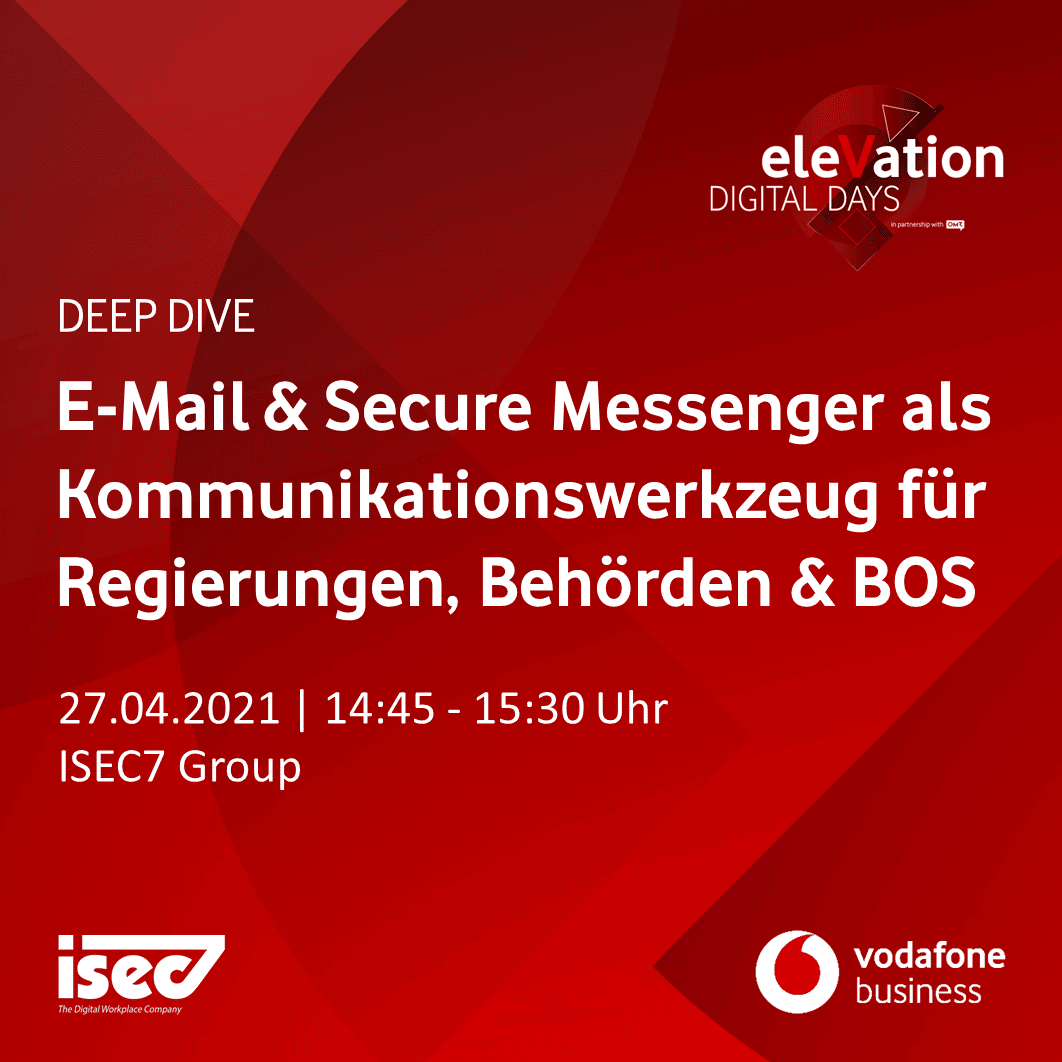 Download the full eleVation Deep Dives program here!
Are you ready for the future? Then register now for #eleVation21.
Related Reads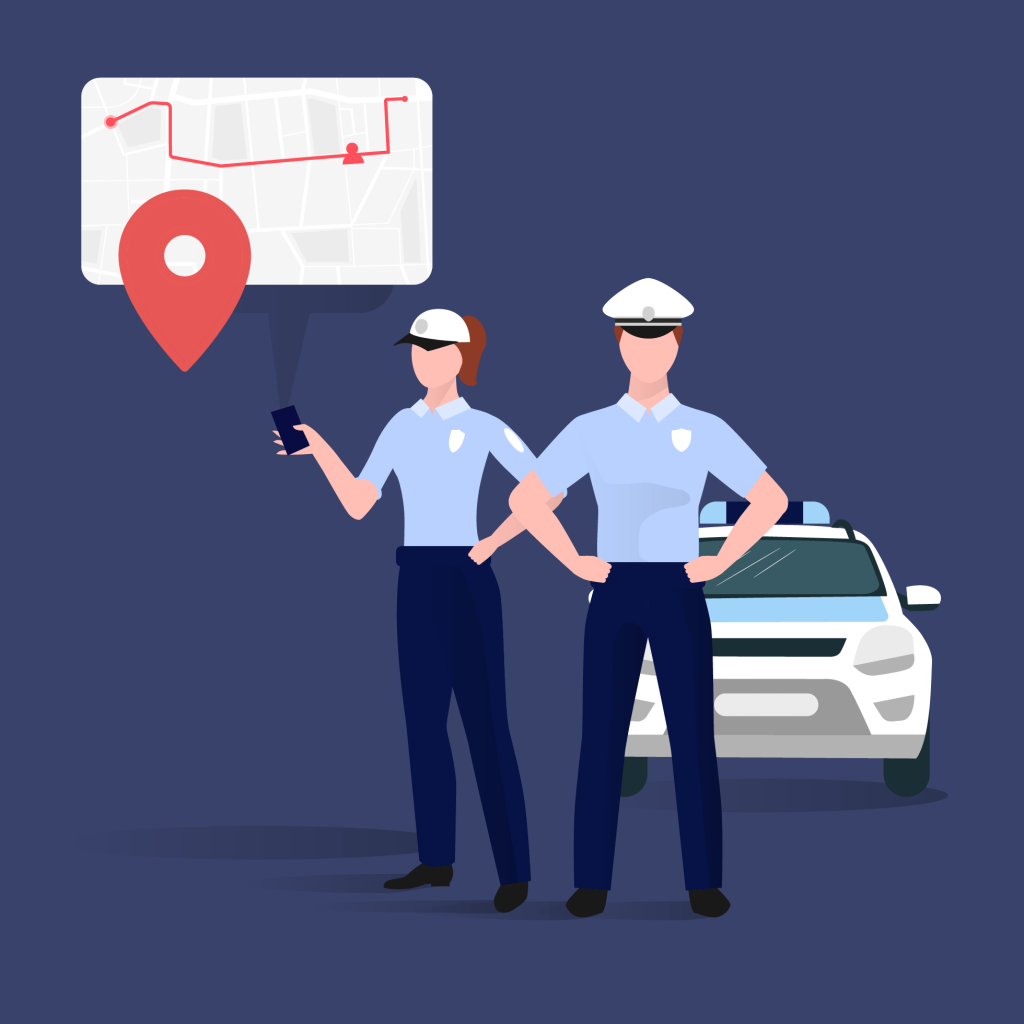 Real-time communication in police operations is indispensable for creating a uniform information situation and better coordinating operations. Why does the Bavarian police rely on our Business Messenger for this? We'll tell you.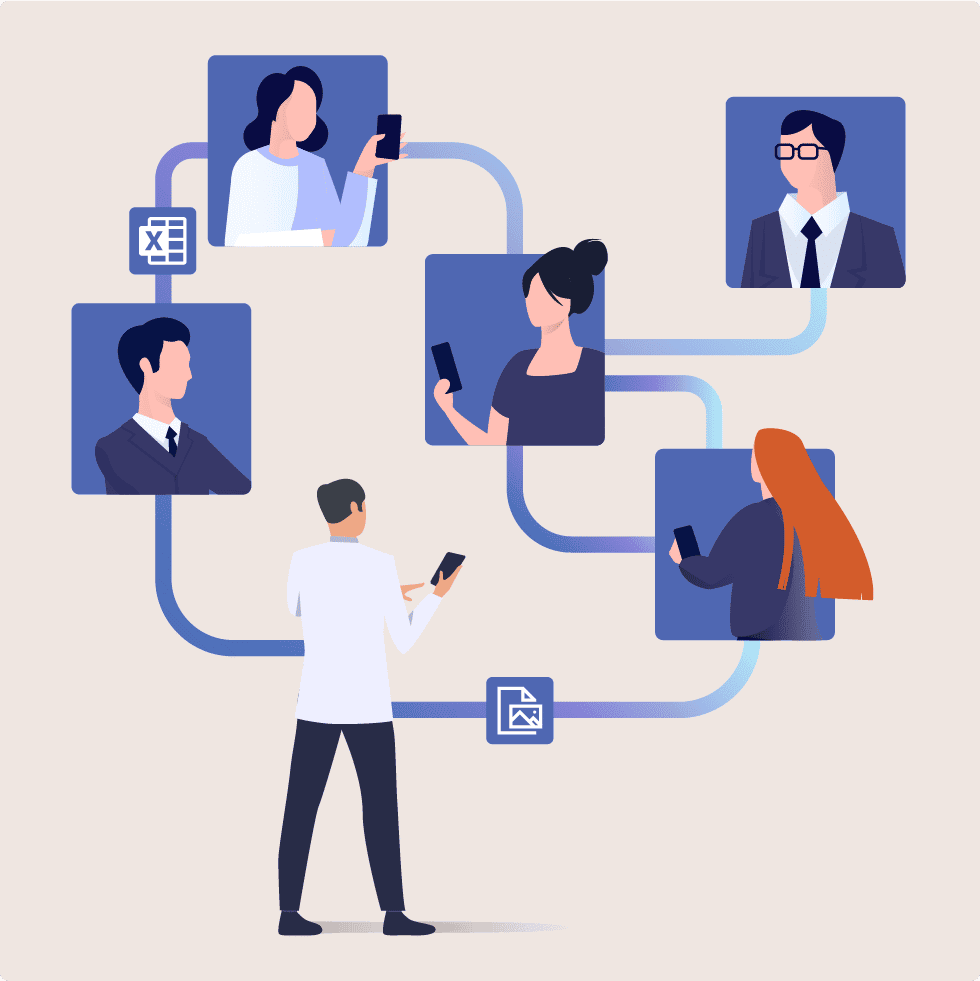 Quickly informed, more time for the patient - With our business messaging app solution, we pursue the goal of building bridges in communication in the social and healthcare system. In this blog post, we describe how we approach and achieve this.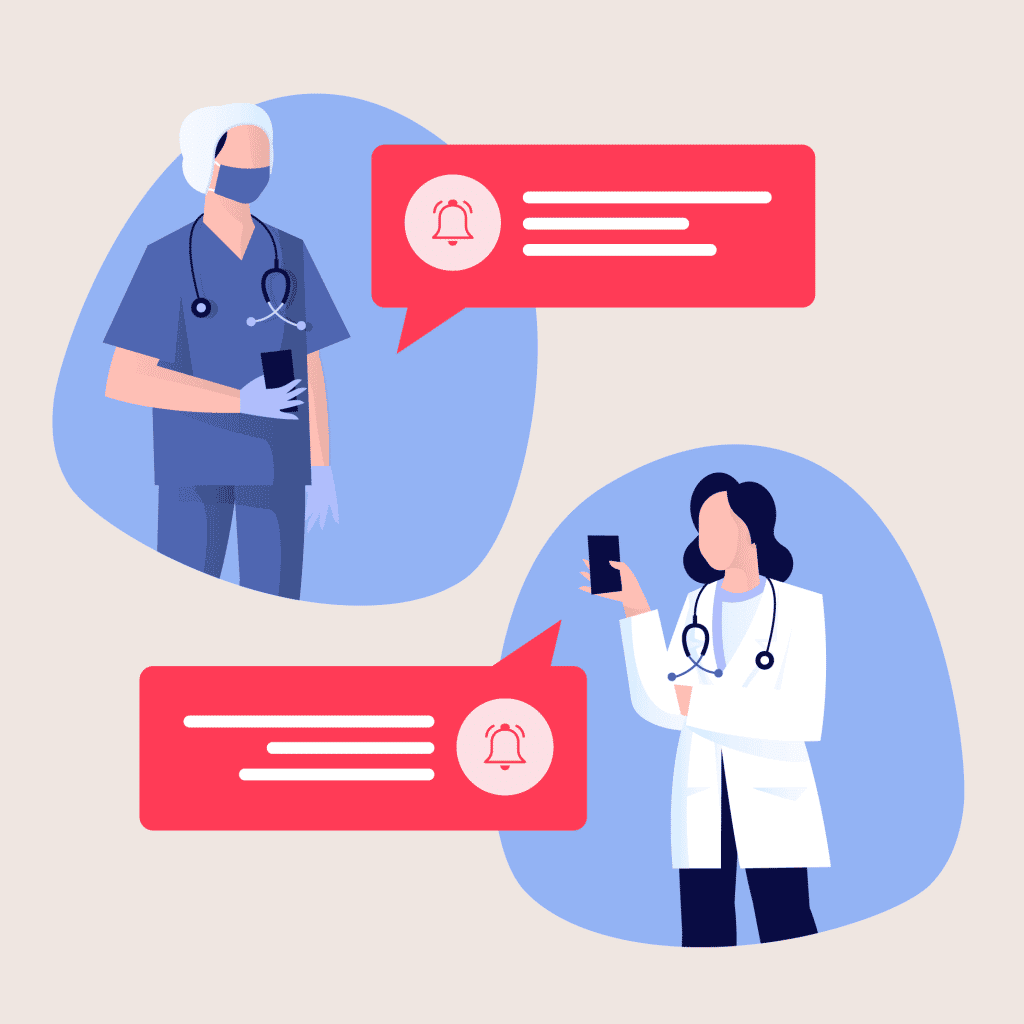 The Hospital Future Act (KHZG) and the associated funding program are designed to pave the way for hospitals to digitalize their operations. Our Business Messenger is also eligible for funding under the KHZG.