Making communication from public authorities simply easier
For more than a year now, Teamwire has been in use at the city of Zirndorf. A municipality in Bavaria that relies on a mobile and digital communication solution. Find out how the use of a messenger evolved in our case study.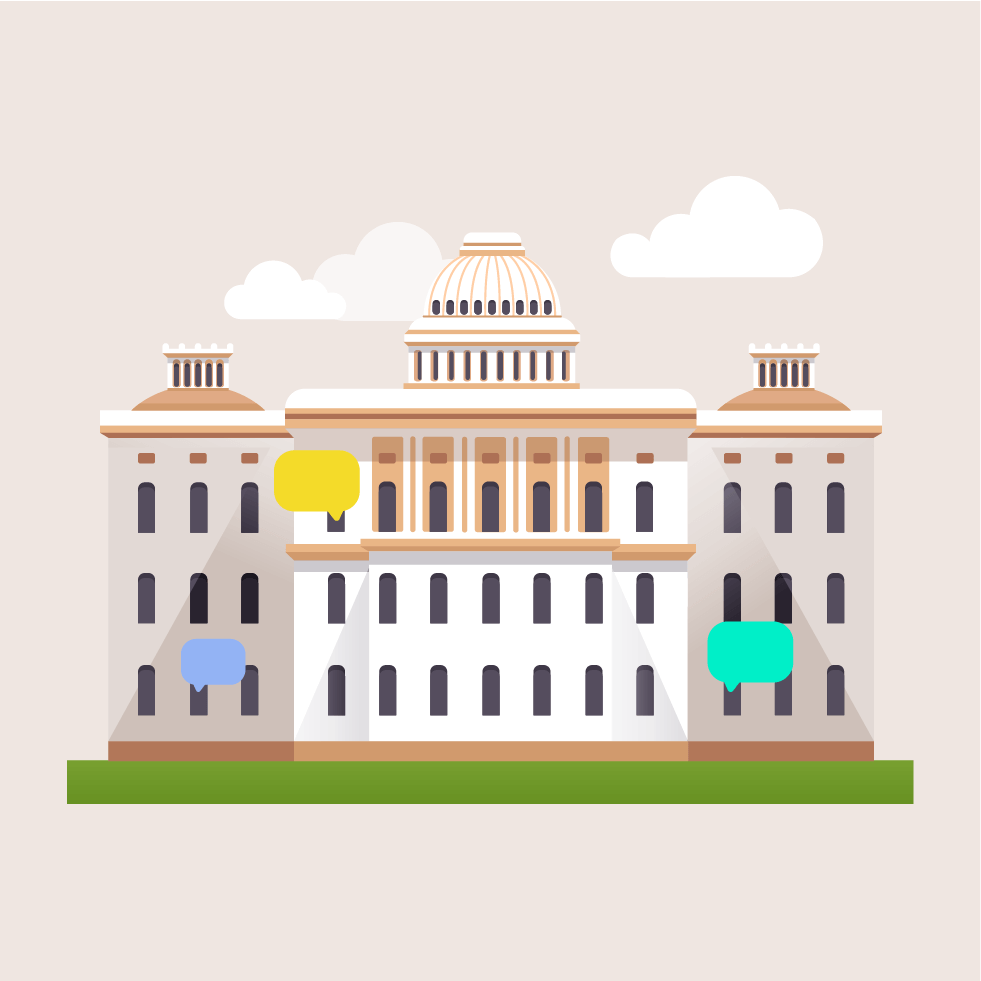 The use of digital and mobile communication solutions by public authorities and municipal administrations is steadily increasing. In order to be prepared for the risk of non-GDPR-compliant actions by civil servants who use private messaging apps such as WhatsApp & Co to communicate on a professional basis and thus unknowingly violate the GDPR, it was clear to the IT department of the city of Zirndorf to prevent the whole scenario before an unintentional shadow IT in communication can even establish itself.
The IT department kept in mind that if a messenger is to be used as a standard communication medium, then a GDPR-compliant government messenger must be used. Teamwire has now been in use for more than a year. We summarize the collaboration in our case study.
Case Study
Zirndorf is a town in Bavaria with a population of just under 26,000 and is part of the district of Fürth. The municipality has around 300 employees at the town hall. What do a small municipality and a large city have in common? They need to be able to rely on secure and mobile communications while observing data protection and compliance in order to network both mobile employees – mostly from the public sector – and office employees from different departments and divisions with and among each other.
The use of portable media such as laptops and smartphones is just as common and important in the municipal administration of the city of Zirndorf as it is in Germany's major cities – for example, Nuremberg just around the corner. Based on the hypothesis that communication would largely take place via telephone and e-mail, Richard Lippmann, IT manager at the city of Zirndorf, had to conclude after a survey that professional communication is increasingly moving toward messaging. To protect employees of the city of Zirndorf from a non-GDPR-compliant and punishable act by using WhatsApp & Co as a communication medium, Richard Lippmann went in search of a GDPR-compliant alternative solution.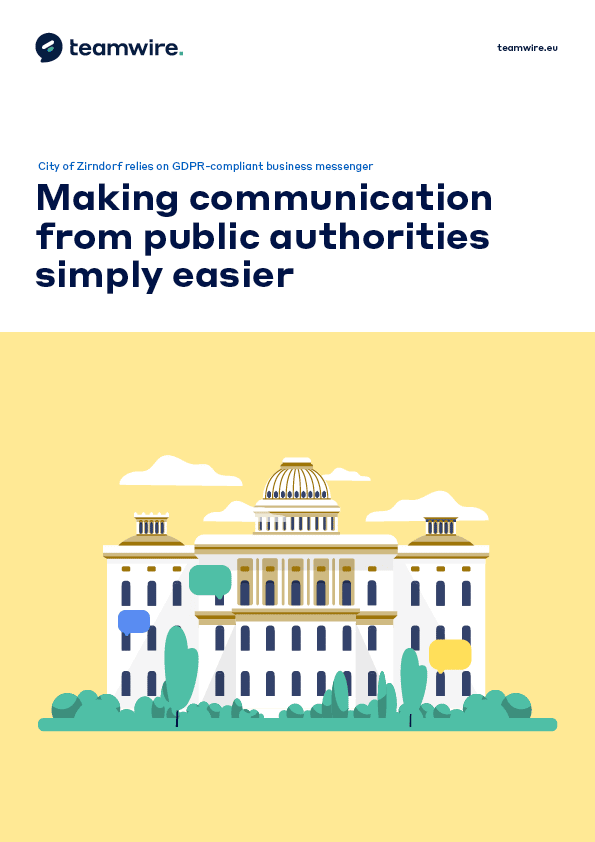 In this practical report you will learn more about:
#1 the initial situation
#2 the requirements for a government messenger
#3 the experiences of the Zirndorf IT department in the selection process for the appropriate government messenger
#4 the integration of Teamwire into the IT landscape
#5 the onboarding process and user acceptance
#6 the future communication plans of the city of Zirndorf based on Teamwire
---
Download the case study City of Zirndorf "Making communication from public authorities simply easier" here for free.
---
Word of thanks
We would like to express our sincere thanks to the city of Zirndorf and especially to Mr. Lippmann for the cooperation and the implementation of the case study! We are convinced that the city of Zirndorf is a pioneer in modern and digital communication and can serve as a model for all municipalities and cities to connect the entire workforce quickly, securely and powerfully via a communication solution.
We are here for you
Do you find yourself in this case study? For example, as a municipal or city representative? Teamwire is a specialist in the government environment and covers all sizes of municipalities and cities. In addition, we have already specialized in specific departments and developed features such as the building yard bot for them. Feel free to contact us via our contact form and arrange a no-obligation meeting with our sales team.
Related Reads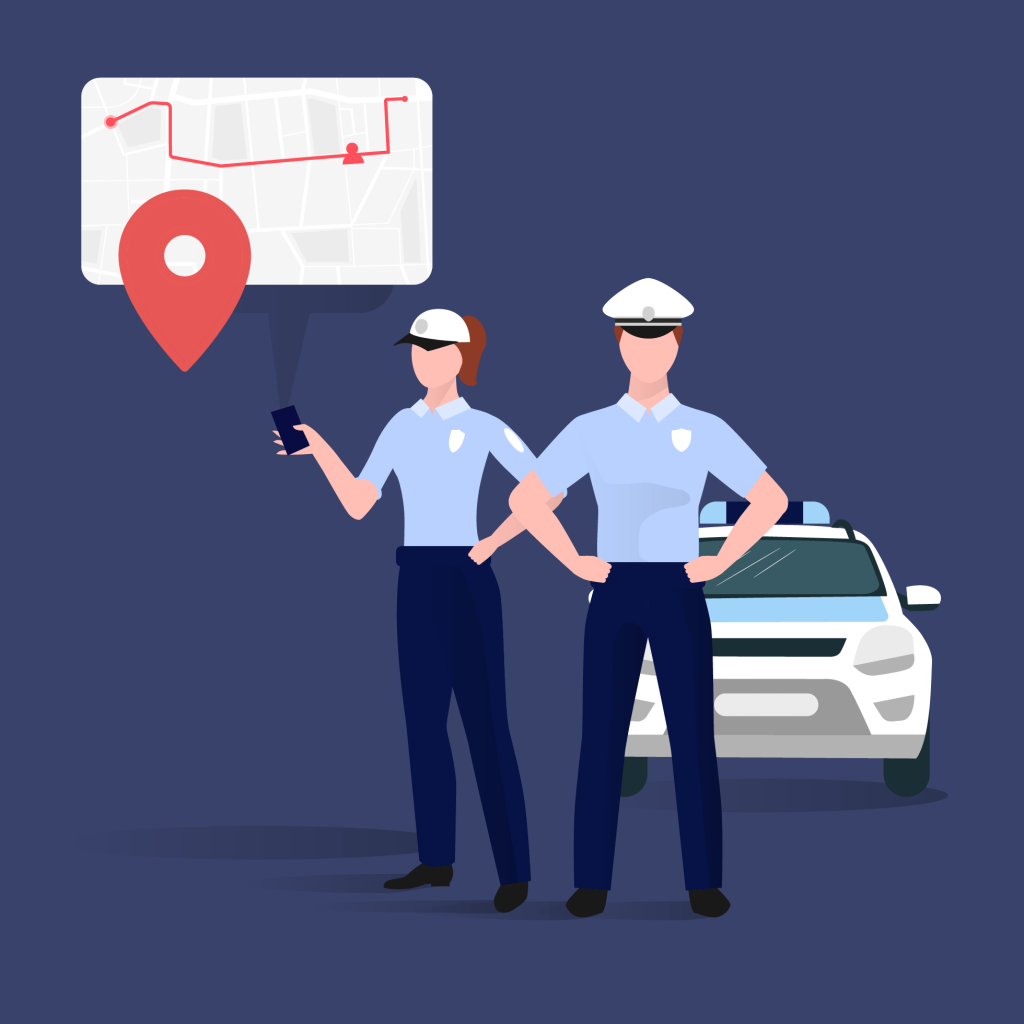 Real-time communication in police operations is indispensable for creating a uniform information situation and better coordinating operations. Why does the Bavarian police rely on our Business Messenger for this? We'll tell you.